MEET THE TEAM
Carl Miller
Director of Outreach
Role at Valve+Meter
The primary goal of the data and analytics department is to support and educate our clients (both internal and external) on the expenses and revenues that are being generated by the business. Furthermore, we help guide the evaluation of marketing programs to determine which verticals should be scaled, reduced, or discontinued.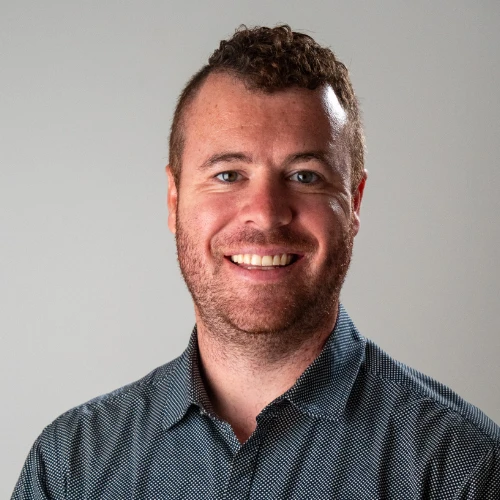 Background and Experience
I graduated from Butler University in 2013 with a bachelor's degree in Business Economics. My experience includes a variety of roles that have focused on analytics, reporting, sales, investment management, and strategic planning. No matter the business or industry, I work to foster a data culture driven by repeatable and scalable analyses and testing.
What makes you unique to excel in your position?
In the beginning of my career, I spent the bulk of my time pulling data, crafting reports, and sharing the findings with decision-makers. Following my time in data, I worked heavily in a strategic initiatives role where I learned the art of thinking through complex business problems and presenting solutions that could drive results. In my current role as the Director of Outreach, I'm able to blend both worlds. The numbers tell the story, and I use my analytical experience to decipher the results and deliver the findings, along with recommendations, to help drive strategic decisions.
Interests and hobbies outside of work
My favorite hobby is spending time with my wife, Kelsie, and my daughter, Mila. We are an adventurous family, so we typically spend much of our free time outside. When it's not family time, we are a social household – we love cooking (or smoking) farm-raised meats or making craft cocktails with friends. Aside from time with family and friends, I'm a sports lover at heart. I occasionally play recreational soccer and basketball, but nowadays it's more likely you'll find me watching college basketball or EPL soccer in my down time! Liverpool is my team – YNWA
What is one thing that most people don't know about you or would be surprised to learn?
While it's no secret that I love basketball and I've played competitively for many years, most people would be surprised to learn that in my sophomore year of college I co-founded the Men's Club Basketball team at Butler University. It was a massive undertaking to build a team from scratch, secure funding, and coordinate travel to regional and national tournaments. However, in our 2nd season as a club organization, we surpassed all expectations and finished in 2nd place (of a 64-team field) at the NIRSA National Club Basketball Championship Tournament.