MEET THE TEAM
Clare Sheehan
SEO Content Marketing Specialist
Role at Valve+Meter
As an SEO Content Marketing Specialist for Valve+Meter, I'm dedicated to crafting compelling content that captures the essence of a brand and connects with their target audiences on a deep level. Every brand has a unique story to tell, and my goal is to bring it all to life through engaging and purposeful content.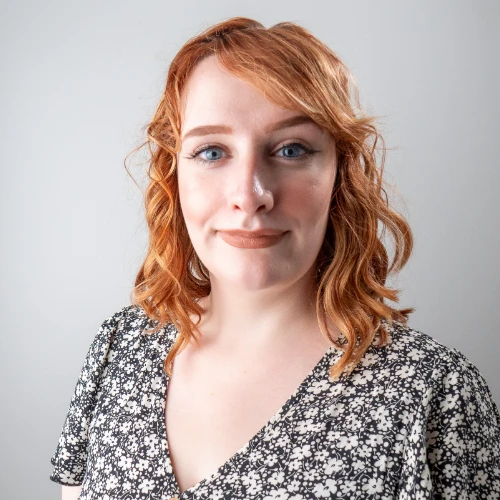 Background and Experience
As an experienced SEO content creator, I've written all sorts of content for a wide range of industries. From highly complex AI model monitoring platforms to used tractors, I've written about it all! When it comes to content creation, I take a data-driven approach. Diving in head first into market research to tailor messaging that ignites customer loyalty and drives conversions is my bread and butter!
What makes you unique to excel in your position?
I am an immensely creative and curious person. I truly love to learn from both my colleagues and clients – knowledge is power after all! In my opinion, there is no such thing as a "dry" topic. Good content can make even the most niche markets shine and I'll happily dive down any research rabbit hole to create a story that inspires even the most hard-to-impress audience.
Interests and hobbies outside of work
I collect hobbies and am always looking for new ways to explore my creativity! Here are my top three.
Cooking |  I adore cooking and having dinner parties with my friends—we usually pick a theme based on a book or movie!

Skiing | I learned to ski when I was 6 years old and haven't stopped since. My favorite place to go is the Camden Snow Bowl in Maine—the only ski resort where you can see the ocean as you slide down the slopes.

Music | I've been playing cello since I was 10 years old and love everything to do with music. I often go to the symphony with my family and enjoy seeing as many concerts as possible every year.
What is your dream travel destination and why?
I long to travel to Ireland someday—especially County Clare. I would love to connect with my family's roots and experience Ireland's rich history and culture. My first stop would be Trinity College in Dublin to see the medieval illuminated manuscripts in their collection!