MEET THE TEAM
Erich Krueger
Project Manager
Role at Valve+Meter
I am a Project Manager with a focus on managing internal company projects. My goal is to enable long-term, sustainable growth for Valve+Meter by increasing the company's range of services as well as quality of deliverables to our clients.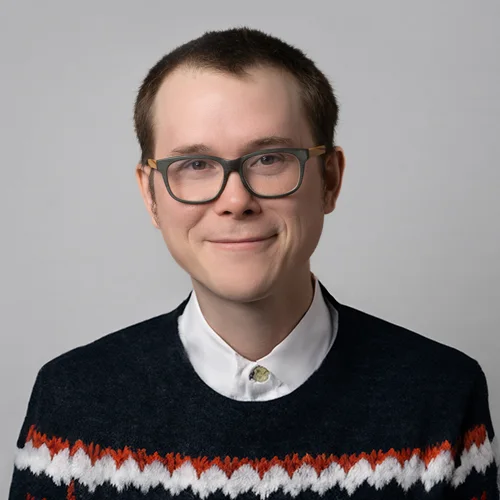 Background and Experience
Prior to starting at Valve+Meter, I was a project manager at another company in the performance marketing space. That role was client facing, so I was able to develop a robust skill set catered to what individual clients were expecting to achieve. Using that experience and knowledge, I'll be able to assist Valve+Meter in deploying projects that benefit all clients.
What makes you unique to excel in your position?
Clients expect consistent perfection, and to achieve consistent perfection we need to maintain robust processes to ensure success long term. In order to achieve those goals, I analyze internal procedures, examine market trends, and work to optimize company practices to maintain consistent, top quality services.
Interests and hobbies outside of work
I run a small music label with a friend – we typically release a few albums on cassettes over the course of a year. I also enjoy collecting records and going to concerts. I'm a soccer fanatic too, you can find me on the couch weekend mornings with a cup of coffee and a Liverpool FC match on the TV.
What is your dream travel destination and why?
My travel list is always changing but currently my top dream travel destinations are: Svalbard, Azores Islands, and Namibia. All three of those places offer drastically unique natural and cultural experiences. In my opinion, all 3 of these places should be on everyone's travel list especially if you're looking to avoid the usual tourist hotspots.