MEET THE TEAM
Jacob Oglesby
Sales Strategist
Role at Valve+Meter
As a Demand Generation Specialist, it is my responsibility to uncover qualified sales opportunities as well as maintain a strong and prosperous relationship between our clients.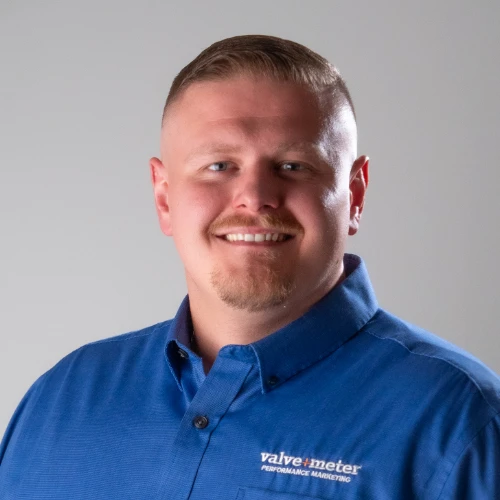 Background and Experience
I graduated from Marian University in 2018 with a degree in Business Management and Finance. I was a football player and later became a student coach for the Knights. I was a part of the 2015 NAIA National Championship Team. Before V+M, I was a Banker at Regions Bank in Indianapolis. My analytical background allows me to be strategic in uncovering qualified sales opportunities for our clients.
What makes you unique to excel in your position?
My analytical skills paired with my communication skills allows me to uncover sales opportunities and navigate those conversations to create interest for our clients. I enjoy speaking with people and building new relationships. Everyone has a story and am always interested in learning more about them. At the end of the day, I am a hard worker and am willing to do whatever needs to be done to help benefit V+M and the client.
Interests and hobbies outside of work
When I am not at work, I have a few things I enjoy doing. My fianceé (Breanne) and I love to travel and find wineries along the way to try. We tend to always find a bottle or two that we can't leave without. We always love to spend time with family and friends as well. I also love to cook. I like to find new recipes to try and to make new ones along the way.
What is one thing that most people don't know about you or would be surprised to learn?
I am a certified scuba diver and love to be in the water.