MEET THE TEAM
Adam Evans
Account Manager
Role at Valve+Meter
As an Account Manager, I act as the liaison between V+M and our clients. I ensure that our clients and our team are on the same page, and share the same goals.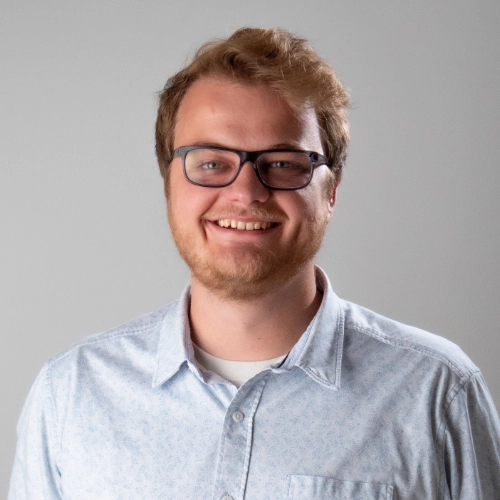 Background and Experience
I went to Illinois State University and graduated with a degree in Mass Media. During my time there I studied advertising and marketing strategies in broadcast and digital media. This allowed me to start my career with Cumulus Media as an Account Executive. During my time with Cumulus, I sold, executed, and optimized digital and radio marketing campaigns.
What makes you unique to excel in your position?
I pride myself on my adaptability and communication skills. Growing up, I moved around quite a bit which led me to attend 3 high schools in 3 states. This showed me the importance of being comfortable with ambiguity, as well as developing new relationships.
Interests and hobbies outside of work
I am passionate about sports and music. I've been playing golf since I was 3 years old, and I haven't stopped. I also collect and play musical instruments. I grew up playing stringed instruments, and I've recently started taking saxophone lessons.
Who is someone you admire and why?
My Family. From parents, siblings, grandparents, aunts, uncles, cousins, I have been surrounded with love and support. My family has made personal sacrifices to ensure that I could experience success in life, and I owe them the world for that.