Creative Services
Increase the Creative Capital of Your Brand
Harness creative services to boldly leap ahead of competitors and distinguish your organization.
Connect with your audience through haptic and emotive experiences.
Our experienced creative strategists, designers, writers, and branding experts bring your vision into lead-generating creative capital.
Connect with Valve+Meter Creative Experts >
Attract Users
70%
Written information is 70% more effective when combined with visuals and actions.
Stand Out
9 / 10
When a website design is poor 94% of people will judge a brand and leave without converting.
Video
64%
Branded videos may increase consumer purchases up to 64%.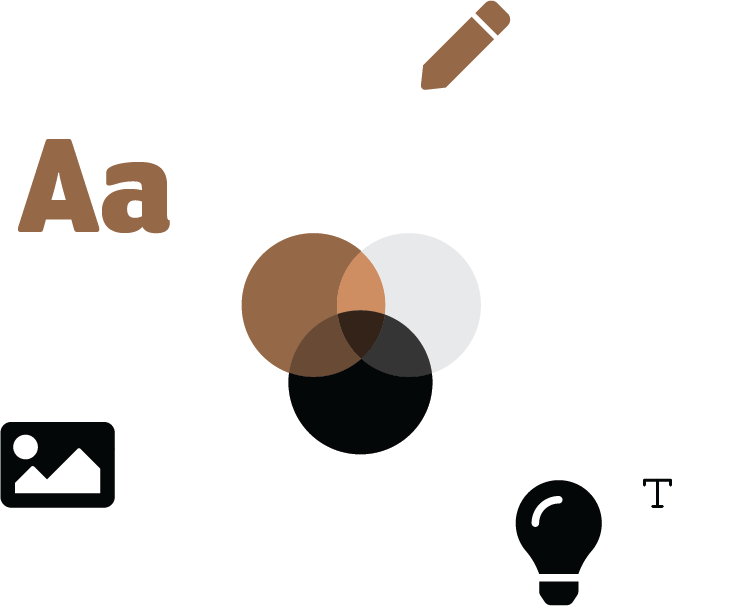 Creative Marketing Services
More Options To Power Your Brand
If you need creative services, Valve+Meter offers expertise and drives creative strategy backed by data.
As a complete digital marketing agency, you gain access to a team of creatives, as well as skilled strategists, designers, search engine optimization (SEO) specialists, and copywriters.
No business is created equal. The best creative services depend on your exact strengths, opportunities, and the vision you have for your organization. 
By listening to you, Valve+Meter curates your distinct branding, video, web design, logo design, advertising, and every other type of creative project.
Creative services should be emotional and connect with your audience on a human level.
With a proven track record of building measurable and repeatable strategies, Valve+Meter offers a new vision for how your company can grow.
We are inspired by creativity and proven by research and data.
Whether you need a complete brand strategy or a refresh of your sales collateral, Valve+Meter is ready with a wide range of creative services.
Start Your Next Project
Contact Valve+Meter Creative Services
What if your creative agency took the time to understand your business?
At Valve+Meter, we provide comprehensive marketing, design, and creative services. With a highly talented team, we provide more than just creative production.
Our process includes a free consultation to learn more about your vision and goals for your project.
Let's Start Creating Together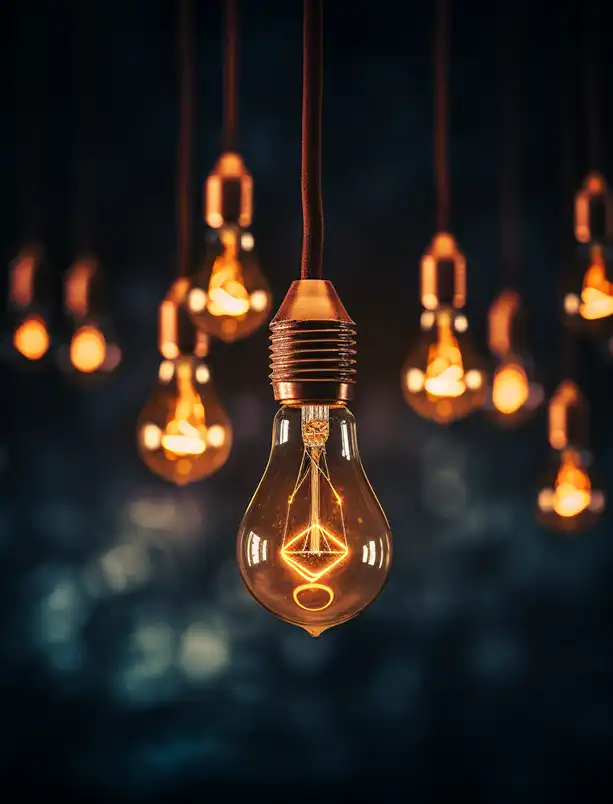 What is the Role of Creative Services?
Performance-First Creative Services from Valve+Meter
Some creative agencies specialize in a specific industry or offer a limited scope of services. At Valve+Meter, we believe branding and all creative services are vital to communicating the entirety of your brand's story, values, and vision.
As a complete marketing agency, our creative services help to clearly express your brand identity across all digital media, print materials, and immersive brand experiences. Every decision is carefully analyzed by a team of professionals throughout our business.
Your brand can create lasting impacts on your clients and accelerate the growth of your business.
How Data Drives Creative Services
Create Smarter and More Impactful Marketing
Modern creative services integrate data and analytics to tailor content for specific audiences, enhancing engagement and conversion.
User interaction data refines website and app designs, while post-campaign analytics guide iterative improvements.
Insights from data allow for personalization, predictive marketing, and optimized media buying.
Our creative experts blend intuition with evidence-based strategies to transform the impact of your brand.
Show Your Brand
1 / 5
Users only read 20% to 28% of written content.
UX
94%
Nearly all users judge a brand by the visual design of its website.
Our Process
What is the Creative Services Strategy?
When you want to expand the reach of your brand, creative services provides the tools and resources.
From conceptualizing, designing, and executing content, Valve+Meter's creative services communicate your brand's message and identity effectively.
Selecting the best services is key to successfully establishing brand identity, launching a new product, or rolling out a service campaign.
Our team transforms abstract concepts into tangible assets that resonate with your target audience.
At Valve+Meter, our proven process and structures ensure that your vision is fully realized. From the moment you begin working with Valve+Meter, you quickly understand our creative strategists are deeply committed to your long-term success.
By following these steps we achieve high-performing projects:
Define Project

Research and Planning

Campaign Execution

Analysis and Optimization

Define Project
Begin your creative services project with a ThinkFirst™ discovery where our experts work to understand your vision and goals.
Whether you have a complete concept for the scope of your project or you just need some inspiration to grow your brand, Valve+Meter  works to understand your organization and identify the best tactics to meet your needs.
A well-defined creative services strategy guides the development of all creative assets and ensures they align with your brand's overall goals and values. Our strategists will introduce the tools and technologies we use to ensure your project connects with your target audience and generates the most-effective conversion rate.
Research and Planning
By measuring performance and results, you gain better insights and more control over your creative capital. This is vital as your digital marketing needs to evolve and grow.
Creative services have been transformed by data and analytics. The continued evolution includes research and planning prior to the beginning of any project.
Our creative experts use research tools including:
Targeted Content Creation: By analyzing audience data and behaviors, creative services can tailor content to specific demographics or segments, ensuring a higher likelihood of engagement and conversion.
Optimized User Experience (UX): User interaction data from websites and applications helps designers refine user interfaces, navigation paths, and overall layouts to enhance usability and user satisfaction.
Personalization: With data insights, creative services can develop personalized ad creative or content that resonates more with individual users, leading to higher engagement rates.
A/B Testing: Data-driven approaches allow for the testing of different creative versions (e.g., different ad visuals or copy) to determine which one performs better, ensuring optimal deployment of resources.
SEO Enhancement: By studying search analytics and trends, content creators can better optimize their content for search engines, ensuring higher visibility and organic traffic.
Campaign Execution
Our in-house team of graphic designers, writers, content creators, and other subject matter experts focus on executing your project.
Many creative service campaigns involve a strategic and coordinated series of promotional actions centered around a core message or theme. In an era of multi-channel marketing strategies, Valve+Meter offers a competitive advantage for our partners.
You can rely on our dedicated experts to coordinate every element seamlessly, from digital ads deployed across social media platforms, your website, and even through influencer partnerships.
In-store displays, interactive website animations, email marketing series, and other tactics can make your core message rapidly spread and clearly resonate with audiences.
Whether you need this multifaceted approach or your project fits a single channel, Valve+Meter focuses on generating results from concept through execution.
Analysis and Optimization
Measuring analytics helps determine the success of creative efforts, allowing for a review of what worked and what didn't.
This iterative process ensures continual improvement. Performance assessment can be adjusted to optimize digital creative campaigns and improve the performance of future strategies.
Our experts use a number of tools including:
Feedback Loop: Analytics tools offer real-time feedback about creative content. This instantaneous data helps agencies and brands pivot quickly if certain strategies are not working, allowing for agile adaptations.
Social Media Insights: Data from social platforms provides a treasure trove of information about audience preferences, engagement patterns, and peak interaction times, guiding content creation and posting schedules.
Predictive Analysis: By analyzing patterns and trends, creatives can anticipate future consumer behavior and tailor campaigns accordingly, getting ahead of market shifts.
Improved Media Buying: Analytics inform media purchasing decisions, ensuring ads are placed where they're most likely to be seen by the target audience and provide the best return on investment.
Valve+Meter focuses on the long-term success of your creative campaigns. Measuring and analyzing marketing efforts with clear and accurate reporting helps repeat the most successful strategies, adapt to increase performance, and scale your efforts to reach a wider audience.
What Does a Creative Services Team Do?
Our Comprehensive Creative Services
If you are driven by creativity and determined to optimize your brand strategy, Valve+Meter's creative services team is eager to help.
You will gain a creative services partner with a range of products and services to promote and grow your brand.
We offer expertise to assist you in all aspects of brand creation and development.
Branding
From small businesses to large companies, most organizations operate within a highly competitive marketplace.
Branding solutions from Valve+Meter can help you stand out in your industry and match your brand with your talent and ambition. Brand services include:
Brand Audit: An in-depth analysis of your brand's current position in the market. A brand audit examines your strengths, weaknesses, opportunities, and the threats to your growth.
Brand Development: The process of creating a brand that resonates with your target audience and stands out in the market requires innovation. Brand development includes research, strategy, and a blueprint for marketing your business.
Brand Identity Development: Creating the visual and verbal elements that define your brand is essential to success. Your brand's identity, such as its logo, colors, typography, and even your tone of voice, deserves a professional brand strategy.
Brand Messaging: Controlling your brand's voice to the world requires careful branding. Crafting the messages that introduce your brand's value proposition, benefits, and personality to your target audience are key to long-term success.
Brand Standards: Establishing guidelines for how the brand's visual and verbal elements should be used helps create a cohesive brand strategy. These standards make your brand recognizable instantly across all channels and media.
Brand Strategy: Creating a plan to achieve your business goals and objectives, including your market positioning, target audience, messaging, and marketing tactics, helps to grow deliberately.
Video Marketing
As marketing becomes more segmented, video services can help your brand reach audiences off your website.
Creative services can help disrupt the monotony of outdated web design and establish your brand identity across many channels.
Brand Video: Creating videos that tell your brand's story, showcase your products or services, and emotionally connect with the target audience suits your web design, social media channels, and live events.
Video Demos: Demonstrating your products and services across media helps you stand out in crowded marketplaces. Video demos highlight the features and benefits of your brand quickly and efficiently.
Educational Video: Offering informative content can have significant benefits for your brand. Educational videos engage your brand in the language many audiences prefer and with a tone that keeps them engaged throughout the buyer's journey.
Video Explainer: Creating videos that explain complex concepts or processes in a simple and clear manner is highly valued. Like educational videos, the tone and diction choice of video explainers help support your brand's public relations and build credibility.
Video Production: Producing high-quality videos that showcase your brand may incorporate a full suite of video types, such as live-action, animation, and motion graphics. Video production helps you distinguish your company from industry competitors.
Video Prospecting: Creating videos that capture the attention of potential customers and encourage them to engage with the brand. Short and dynamic content across social media, email campaigns, and web pages are effective marketing tools for many businesses.
Script Writing: Throughout a video, your brand needs to choose the right tone and style. Crafting compelling scripts that communicate the brand's message and story in a clear and engaging way increases effectiveness and reduces the cost of production.
Storyboarding: Planning and organizing the visual and audio elements of a video to ensure it tells a coherent and impactful story is important. Our team of experts collaborates with you from start to finish to ensure quality and optimize impact.
Video Testimonials: Featuring satisfied customers, video testimonials share real-world accounts of your brand. This type of branded content can be a powerful tool for building trust and credibility.
Graphic Design
Visual communication breathes life into your brand and makes an instant connection with your audience.
Valve+Meter's in-house graphic design services ensure a consistent and compelling visual identity across all media.
Custom Logo Creation: With a perfect blend of typography, color, and design, we capture your brand vision.
Icons and Symbols: Create intuitive graphics that clarify your products, services, and functions into symbols designed for clarity and ease-of-use for your users.
Infographic Designs: Designing visual representations of data, information, or processes that are easy to understand sets your brand apart. While competitors use the same stock images, branded infographics set your business apart.
Digital Banners and Ad Creative: Strike the right balance between aesthetics and concise messaging with digital banner ads. Drive engagement and conversions with visual magnets.
Website Interface and UX Design: Digital spaces have evolved. Strategic layout, intuitive navigation, and responsive design provide audiences with a seamless journey through your website.
Presentation and Slide Deck Design: Transform mundane data into engaging visuals. By pairing relevant graphics with compelling narratives, our creative services simplify complex concepts into powerful tools for communication.
GraphicDesign Services
Sales Collateral
Your creative capital encompasses more than web design and advertising. Creative collateral encompasses all your marketing materials, including those in digital and print formats. Valve+Meter helps create consistent branding across all materials.
Brochures: From design, graphics, and copywriting, brochures educate potential customers and build brand awareness.
Business Cards: Simple, clear, and consistent branding makes a powerful positive first impression. Put your value proposition in the hands of your partners and potential clients.
Promotional: From networking and trade events to trade shows and exhibitions, Valve+Meter crafts flyers, posters, banners, and other promotional marketing materials to keep your brand top-of-mind.
Signage: For brick-and-mortar businesses, 360° branding helps your building signage and digital marketing guide consumers to your location.
Direct Mail: Outbound lead generation includes direct mail campaigns that are effective, affordable, and drive conversion from your target audience.
Graphic Design: Branded social media posts, web pages, digital advertising, and landing pages help your business stand out.
Logos: From startups to well-established brands, logo design can transform your marketing and brand recognition.
Sales Collateral
Sales Enablement
Equip your sales team with the right tools, strategies, and resources. Our team works with you to streamline client interfaces.
From brand messaging to communicating key insights and even training, Valve+Meter creative services ensure your team is ready to drive conversions and maximize revenue.
Creation of Interactive Sales Presentations: Prompt actionable responses and ensure message retention with dynamic presentations.
Training Modules for Product Knowledge: For your customers or internal teams, training materials and educational product offerings help audiences better understand your brand.
Competitive Analysis and Positioning Sheets: Analyzing market competitors and developing insights help position your brand distinctively in the marketplace.
Customer Persona and Segment Analysis Tools: Utilizing tools to dive deep into audience behaviors and preferences ensure tailored marketing and sales strategies.
Sales Playbook Development: Designing a strategic guide that outlines sales processes, techniques, and best practices drives consistent performance across your team.
Digital Brochures and E-catalogs: Creating visually appealing and informative digital materials showcase products and services for easy online access and sharing.
CRM Optimization and Workflow Strategies: Streamlining customer relationship management processes to enhance efficiency fosters relationships and drives sales growth.
Key Account Targeting Strategies: Developing focused approaches to identify, engage, and nurture high-value clients ensures maximized revenue and long-term partnerships.
Sales Enablement Services
Print Design
Tangible materials still hold weight in the digital era.
Valve+Meter provides complete print design solutions that blend traditional and contemporary approaches, creating brochures, business cards, and other printed assets that capture attention.
With integrated marketing, our creative services can take your audience from print materials into micro-sites, landing pages, and even video environments.
Brochure and Pamphlet Designs: Craft informative and visually engaging print materials that effectively communicate brand offerings and values.
Business Card and Stationery Designs: Design professional and memorable stationery that leaves a lasting impression during business interactions.
Poster and Banner Layouts: Create eye-catching visuals and layouts that captivate audiences, whether they're for events, promotions, or announcements.
Product Packaging and Label Designs: Develop distinctive packaging and labels that not only protect, but also elevate the perceived value of products.
Magazine and Editorial Layouts: Curate aesthetic and reader-friendly layouts for magazines, ensuring content is both compelling and visually pleasing.
Event Invitations and Cards: Design unique invitations that capture the essence of events, leaving invitees eager and excited to attend.
Annual Report Designs: Transform yearly achievements and data into beautifully laid-out reports that stakeholders find insightful and easy to digest.
Point-of-Purchase Displays: Craft attention-grabbing displays positioned at purchase points, driving product interest and boosting sales.
Case Study Creation
In-depth research, powerful storytelling, emotive visuals, and transactional graphics showcase your brand's success stories and demonstrate your expertise to customers.
Valve+Meter showcases your brand's success with detailed, engaging case studies. Delve deep into your most-successful projects and present a narrative that highlights your expertise and results.
We demonstrate the value and personality of your brand to instill confidence in prospective clients including: 
Client Success Stories with Measured Results: Showcase impactful client testimonials that highlight quantifiable achievements and brand impact.
Before-and-After Transformation Visuals: Capture and present compelling visual evidence of progress and results achieved over a project's duration.
Interviews with Key Project Stakeholders: Record insightful conversations with pivotal figures involved in a project to shed light on its intricacies and success factors.
Interactive Digital Case Study Presentations: Create engaging digital narratives that delve into project specifics, allowing audiences to interact and explore deeper insights.
Video Case Study Testimonials: Document authentic video narratives of clients sharing their journey, challenges, and successes in collaboration with your brand.
Infographics Summarizing Project Outcomes: Design visually compelling graphics that distill complex project results into easily digestible and shareable formats.
Long-Form and Short-Form Written Narratives: Craft detailed and concise written accounts of projects, tailored to audience preferences and platforms.
Photo Journals of Project Processes: Curate chronological photo narratives that offer visual insights into the stages and development of a project.
Motion Graphics
Dynamic content combines design and animation to amplify your message.
Motion graphics tell your brand's story and engage audiences across multiple channels. Motion graphics speak to your audience in a distinct language and make a memorable impact for your business.
Animated Logos and Brand Elements: Breathe life into brand identities with motion, ensuring logos and elements capture attention and remain memorable.
Explainer Videos with Dynamic Visuals: Craft informative videos that simplify complex ideas with engaging visuals, making comprehension effortless for viewers.
Promotional Ad Sequences for Digital Platforms: Design captivating ad campaigns tailored for online audiences, driving brand awareness and engagement.
Training Videos Enhanced with Visual Effects: Produce instructional content that utilizes striking visual effects, ensuring knowledge retention and an engaging learning experience.
Data Visualization Animations: Transform raw data into compelling animated visuals, making insights easily digestible and more impactful.
Interactive Website Animations: Integrate motion into web design to enhance user engagement, offering interactive experiences that boost site retention.
Event Teasers and Countdowns: Create anticipation with animated clips that highlight upcoming events, ensuring they remain top-of-mind for audiences.
Social Media Post Animations: Design motion graphics tailored for social platforms, ensuring content stands out in feeds and garners more engagement.
Trade Show Support
Maximize your presence at industry events with our comprehensive trade show support.
From booth designs that stand out in crowded expo halls to promotional materials that leave a mark, we ensure you make the most of every interaction. Our team collaborates with you from the planning stage to post-event analysis, ensuring a cohesive brand presentation and meaningful engagements.
Booth and Display Design Concepts: Craft visually striking and functional booth layouts that ensure your brand stands out in crowded event spaces.
Interactive Kiosk Setups: Design engaging touchpoint stations that facilitate direct interaction, providing attendees with immersive brand experiences.
Branded Promotional Items and Giveaways: Curate memorable branded merchandise that serves as a tangible reminder of your brand, fostering long-term recognition.
Digital Presentations for Booth Screens: Develop visually appealing and informative presentations tailored for event screens, captivating attendees, and conveying key brand messages.
Trade Show-Specific Brochures and Leaflets: Design event-centric print materials that offer in-depth insights, allowing attendees to take a piece of your brand with them.
Roll-Up Banner Designs: Craft impactful vertical visuals that highlight key brand elements, ensuring visibility even from a distance at events.
Custom Apparel and Uniform for Booth Staff: Create branded clothing that ensures your team presents a unified and professional appearance, enhancing brand consistency.
Post-Show Follow-Up Email Templates and Materials: Prepare thoughtful digital communication tools to engage leads post-event, ensuring sustained interest and potential conversions.
Contact Valve+Meter for Creative Services
Your brand strategy deserves a data-driven approach. Valve+Meter helps you eliminate the guesswork with ThinkFirst™ creative services.
Our team works with you to identify the best brand, collateral, and video solutions to place your brand and company in front of target consumers. By taking a strategic approach to branding, design, and production, you gain a better understanding of your brand in the marketplace.
Connect with Valve+Meter's creative innovations and data-driven strategies to help you achieve your objectives and exceed your long-term goals.