A New Perspective On Marketing
Everything is a Hypothesis
Are you curious?
Adaptable?
Nimble?
Daring?
Brave?
Creative?
Methodical?
Ready to Grow?
Valve+Meter is.
For your business to grow, you cannot rely on conventional marketing.
Repurposed tactics masquerading as strategy yield poor results and weaken your position.
Strength forms by fearlessly confronting your current situation and boldly testing new theories. Growth occurs when you are brave, curious, and committed to your vision.
Valve+Meter applies Math-Before-Marketing™, a research process to develop strategies and systems of analysis to measure the results of every campaign.
Our performance marketing works within your business to power sales, optimize operations and drive revenue with data-backed strategies.
Act Boldly
Take Control of Your Marketing.
Experience Transformational Growth.
Contact Valve+Meter for a comprehensive marketing consultation.
Our free marketing assessment delivers a clear path to how performance marketing can accelerate your success.
Start Designing Your Strategy
Our Philosophy
Math-Before-Marketing™
We named our practice Valve+Meter because the variables we can manage with you are the flow and cost of new business. The "valve" part of our approach manages the right rate of new business for your operation. By managing the appropriate rate of leads for your business, we help ensure your marketing dollars are only spent on leads you can convert. We measure ourselves not by the activities we pursue but by the "metered" results we generate.
Control the variables within your business.

Measurable Results
To gain more significant insights into your business and return on marketing spend, you must collect and test the correct data from lead origination through purchases.

Repeatable Strategies
Using clear reporting and written marketing strategies, the most effective strategies can be duplicated, and less efficient efforts can be optimized.

Scalable Growth
With accurate data and a repeatable strategy, you can scale your marketing. When you know what works, your marketing budget is limitless.
Data Driven Marketing
Experience Growth with Valve+Meter
We use the term performance marketing because we are committed to delivering actual, tangible results to grow your business efficiently while ensuring no marketing dollar is wasted.
Valve+Meter is specifically designed to deliver cross-vertical expertise. You gain subject matter experts across all digital marketing and lead generation disciplines to grow your business according to measurable results.
Lead Volume
190%
Growth in lead volume.
MCPA%
47%
Decreased marketing cost per acquisition.
ROAS
$8:1
Robust return on ad spend.
MAR
$1.4M
Transformation marketing attributable revenue.
Our Services
Discover Your Holistic Marketing Strategy
You won't find one-size-fits-all tactics with Valve+Meter.
Research and data cut away wasted marketing expenses.
Optimally efficient strategies create more robust and sound results to achieve your long-term goals.
Our Methodology
The Marketing Flywheel
Marketing generates leads for Sales. Sales closes the lead and hands it over to Operations to deliver services. Finance collects revenue, covers business costs, spins off profit, and re-invests back into the flywheel (marketing). In business, the Flywheel Effect (continuous energy) comes from investing in marketing programs at the correct rate, performing at the proper Return on Marketing Spend (ROMS).
Learn More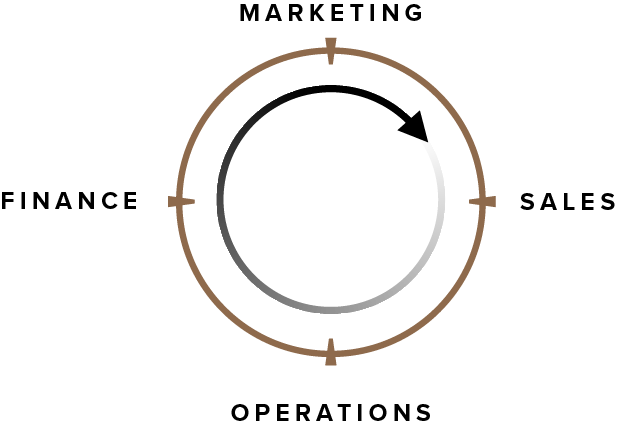 Our Process
How We ThinkFirst™ with You
Your business is unique. There is no single marketing strategy to accelerate every flywheel.
Finding the distinct valves to open and propel more revenue into your organization requires innovation. We designed ThinkFirst™ to streamline the process and eliminate the guesswork.
From the first time you speak with our team, you will experience a new kind of marketing. Our strategists and subject matter experts collaborate with you to achieve your long-term vision.
By focusing on four steps, we build your custom marketing strategy with exacting precision:
Discovery

Research & Planning

Campaign Execution

Analysis & Optimization

Be heard and inspired with an initial conversation. Discovery conversations help you learn more about our perspective on marketing.
Our strategists gather information about your reasons for seeking a marketing strategy and your overall goals for your business.
Next, we collaborate within a Discovery Workshop. Alongside you, our strategists review your current situation, including your marketing, sales processes, and existing customer insights.
You will also share your competitive advantages and any threats you anticipate in achieving your vision.
Throughout the discovery phase, expect your curiosity to pique as our 360-degree review pinpoints and tackles both your strength and the operational gaps that impede success.
And this is just the first step in taking command of your marketing with Valve+Meter.
Armed with what we learned during discovery, our team of subject matter experts executes an exhaustive research and planning phase.
We drill into your customer data, previous marketing efforts, and other internal records to elucidate an ideal plan.
Our subject matter experts in all disciplines, including SEO, paid media, email, web design and development, outbound marketing, and data analysis, pinpoint opportunities within your industry and marketplace. Research includes auditing key competitors, emerging trends, and even out-of-market leaders to plan your strategy.
With a wealth of data, ThinkFirst™ delivery culminates in a clear plan to open new valves, increase the flow of leads into your business, and take control of your performance.
You convene with our strategists and select subject matter experts to unveil a thorough ThinkFirst™ presentation and a comprehensive book with our findings.
Launching your custom marketing vision into action deploys all of our resources.
We implement the insights gleaned throughout ThinkFirst™ discovery, research, and planning to sharply tailor every element to meet your brand's values and goals.
Our team seamlessly integrates SEO and paid media strategies, web design, outbound marketing, and more, ensuring a unified and potent market presence.
You gain a team of specialists across all marketing disciplines and a dedicated account manager acting as an extension of your business. We actively monitor, report, and adjust your campaign to optimize performance in real-time, benefiting from the continual analysis and learning.
As your campaign progresses, the inertia within your flywheel breaks free. With transparent and timely reporting, you gain clear insights into why marketing works for your organization.
Valve+Meter's agile and data-driven marketing ensures your campaigns reach, resonate, convert your target audience, and solidify your flywheel's acceleration.
Informed decisions increase the efficiency within your business and the power of your flywheel.
Valve+Meter doesn't simply track results and report the outcomes of marketing. We cultivate a culture of curiosity and ongoing testing.
Our innovative approach significantly improves your marketing costs by amplifying the most successful strategies and honing less efficient ones.
When angular momentum takes hold within your flywheel, your sales, operations, and financial well-being remain steady across plateaus and into abundance.
With Valve+Meter, regain control, enjoy transparent reporting, and ensure your marketing strategies perpetually attract, engage, and yield optimal results for your business.
Ready To Grow?
Connect With Our Marketing Consultants
Whether you are a young upstart or a seasoned veteran, our team is eager to learn about your organization and how we can help you grow.
Let's Connect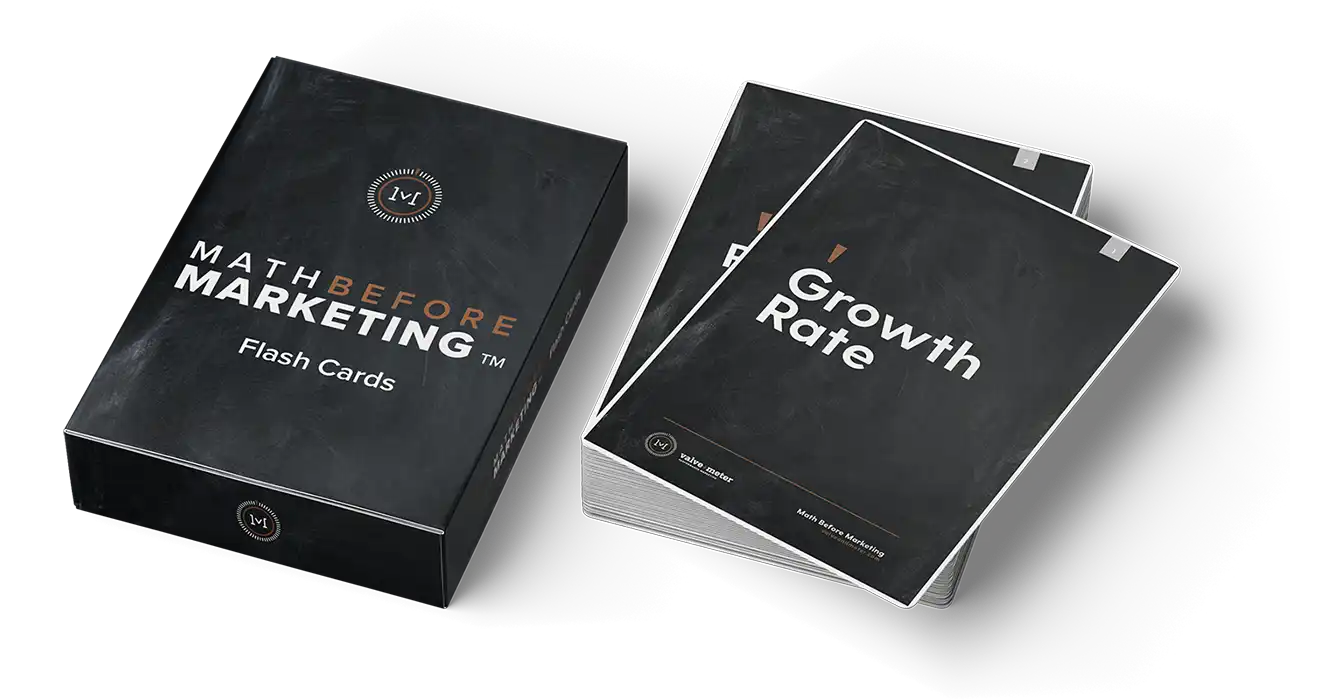 Free Download
Never Waste Another Marketing Dollar Again
At Valve+Meter, we hold a core belief that your financial growth and goals should determine your marketing investment. Learn how to determine your Growth Rate, Profitability and more with our Math Before Marketing Flash Cards.
Why Us?
Our Core Values
When you partner with  Valve+Meter team, we strive to deliver more than traditional marketing services. Our purpose is to build relationships and act as an extension of your business.
We are created to think first and commanded to love. When we love well, we desire to serve others. And when we serve well, we receive permission to lead and transform. And when we lead, we will be just.

Think
Focus. Find a way forward.

Love
Act in the best long-term interest of another.

Serve
Meet expectations. Go the extra mile.

Transform
Create dramatic change. Be irreplaceable.

Be Just
Be Fair and Accountable. Do No Harm.
Get Results
What Keeps You Up at Night?
Lack of New Leads?
Not Ranking on Google?
Exorbitant Ad Spend?
Slow Website Speed?
Local Search Results?
Emerging Competitors?
Cost Per Acquisition?
Stop Asking Questions
with Valve+Meter.
At times, the journey from a good to great business can feel like a slow trickle. Solving challenges can be exhilarating, but fractures in your sales pipeline slow your progress and delay your goals.
When you can access new ideas, you can open new valves and tap new wells. With data-backed experience, Valve+Meter can channel a torrent of clarity and inspiration into your business.
Partnering with Valve+Meter puts a vigilant and trustworthy hand at the helm of sales pipeline. Let the flow of effective strategies surge, while swiftly closing off those channels that futilely drain your ad spend.
Stop asking questions and increase the pressure where it's needed most, ensuring an unceasing and robust flow towards business growth.
Let the well-modulated flow of marketing effort propel your business, ensuring not a drop of effort is wasted, and every ounce of potential is harnessed to power your continual growth.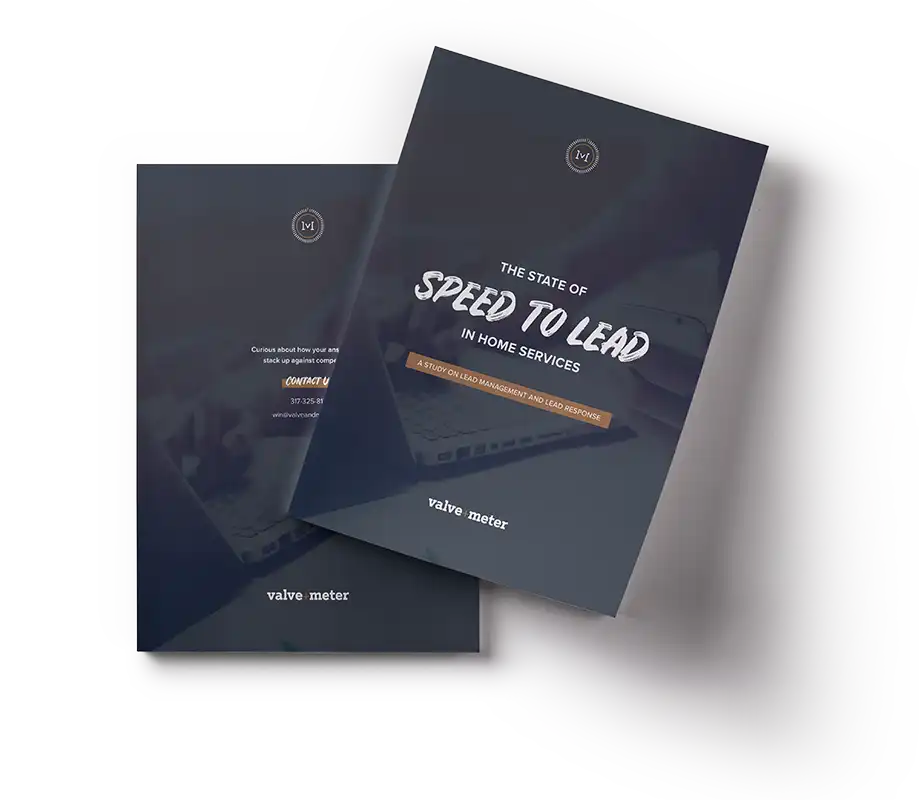 Free Download
The State of Speed to Lead in Home Services
For home services and other B2C business owners, Valve+Meter provides proven marketing solutions backed by intense research.
Speed to Lead analyzes a broad range of companies within the home services industry.
The results of our independent study made it abundantly clear: When it comes to lead response time, the home services industry is falling short. Valve+Meter web design and development conversion rate optimization (CRO) helps your business capture more leads and respond quickly.
Our Marketing Services
Confront the Unexpected
When you take control of your marketing, Valve+Meter helps build tools and habits to confront unexpected challenges within your industry. There is no single solution for every business, so we have a full suite of processes and structures to build a marketing plan for you.
Contact Us
We Design Precise Marketing Plans for Diverse Industries
We welcome the inquisitive and intrepid businesses to experience our new kind of marketing.
Start with a free consultation and marketing assessment today.
Get Started
Who We Serve
Industries
At Valve+Meter, we prioritize lasting relationships and acting in your long-term interests.
Our strategists are ready to propel your business forward. Whether you're a small business owner who needs marketing advice or an industry leader seeking measurable results, Valve+Meter achieves results in distinct ways across numerous industries.
Our processes and structures apply analytics to every decision, showing how data revolutionizes your sales and operations.
Law Firms
Logistics
Managed Service Providers
Nonprofits and Organizations
Professional Services
Retail & E-commerce
SAAS
Telecom