Heavy Equipment Marketing
Position Your Heavy Equipment Business for Success
Facing challenges in positioning your heavy equipment brand?
At Valve+Meter, we excel at building customized heavy equipment marketing strategies. Elevate your business search engine rankings, enhance lead generation, and optimize your ROI with data-driven heavy equipment marketing.
Consult Our Marketing Experts >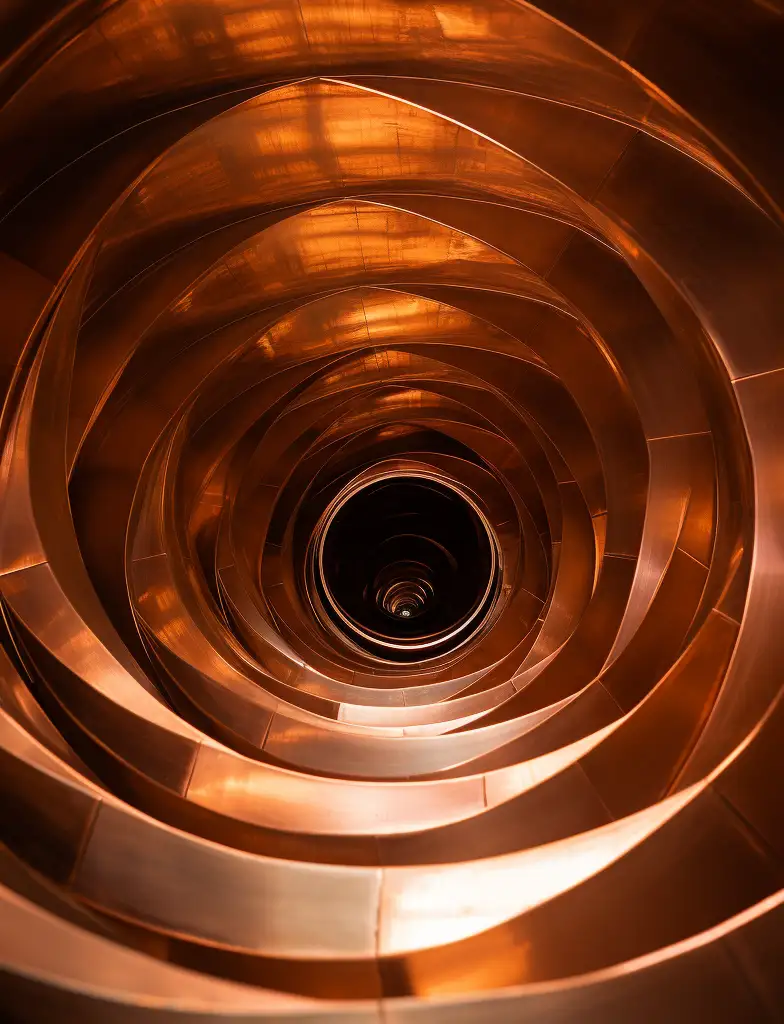 Find Your Target Audience
Discover Marketing That Truly Drives Growth in the Heavy Equipment Industry
If you've been hurt by marketing companies that promise to deliver quality leads and customers, only to see your company stay stagnant or actually decrease in overall sales, we understand your frustration.
Finding marketing that actually works for a company within the heavy equipment industry can be more difficult than it is for other industries.
However, that doesn't mean that it's impossible.
Valve+Meter has built a team of talented and passionate individuals who have helped create tremendous growth for companies within the heavy equipment industry. We provide scalable results to companies of all industries, and equipment manufacturers are no different.
Digital Marketing Services
Build Your Heavy Equipment Digital Marketing Plan
In the world of heavy equipment, marketing is pivotal in driving brand visibility, establishing credibility, and generating leads. With the ever-evolving digital landscape, traditional marketing methods are no longer sufficient to reach potential customers effectively.
Valve+Meter builds a highly effective digital marketing strategy for OEM, tier 1 suppliers, and dealers. With a suite of advanced tools tailored for the heavy equipment industry, Valve+Meter increases your visibility and lead generation in the heavy construction equipment market, turf equipment, manufacturing, and more.
Customized Heavy Machinery Marketing
Discover What Works for You
Start with a quick conversation with our strategists or discover all of our services below.
Request a Meeting
Paid Digital Marketing Strategies
Full-Spectrum Digital Marketing Expertise
From quick lead generation through PPC, engaging social media campaigns, and impactful display ads for brand visibility, to email marketing for updates and offers— we cover the spectrum to meet your every need.
Conversion Rates
15%
Email collection forms were the most successful at converting viewers.
ROI
2:1
PPC ads average a return of $2 for every $1 spent.
Lead Generation
Comprehensive Outbound Marketing Solutions
From quick lead generation through PPC, engaging social media campaigns, and impactful display ads for brand visibility, to email marketing for updates and offers— we cover the spectrum to meet your every need.
Acquisition
49%
Nearly half of all businesses place new customer acquisitions as their top priority.
Lead Generation
15%
Only 15% of marketers measure success by leads generated.
SEO
Maximizing Online Visibility in Search Engines
At Valve+Meter, our dedicated SEO services focus on enhancing your digital footprint. From content marketing to conducting thorough keyword research and strategic link building, we're committed to positioning our clients at the forefront of search results.
SEO
69.1%
A great majority of businesses have invested in SEO.
Content
1/2
Nearly half of all businesses that use content marketing prefer blogging.
Web Services
Comprehensive Web Solutions for Heavy Equipment
Web services from Valve+Meter include web design, web development, conversion rate optimization, and additional services to market your heavy equipment business.

Web Design
Improve your website's user experience and interface through better design capabilities.
Web Design >

Web Development
Our talented team of developers will create a strong website in all aspects.
Web Development >

Conversion Rate Optimization
Now that visitors are coming to your website, ensuring they take the next steps toward becoming a customer is important.
Conversion Rate Optimization >
Credibility
3/4
75% of users judge a company's credibility based on its website design.
Reputation
50 ms
Potential leads form an opinion about your website in 50 milliseconds.
Creative Services
Innovative Creative Services for Brand Growth
Our creative services include brand marketing, sales enablement, graphic design, print design, and video marketing.
What is Unique in Marketing Heavy Equipment?
Earn More Consistent Leads, Sales, Parts, and Service
Digital marketing often fails to understand how your business operates for heavy equipment and construction equipment.
Heavy and industrial construction equipment buyers need sales, parts, and service support. Valve+Meter understands these profit centers and how to attract the leads you need to drive each gear within your business.
Another unique challenge for construction equipment is individual owner-operators versus B2B fleet buyers. OEMs must build relationships with dealers, end users, and potential fleet and national accounts.
Dealers need to generate leads within the territory they service. This creates another layer of complexity when marketing construction equipment.
Valve+Meter has a proven track record of delivering leads to our clients, who can then turn them into loyal customers. Our marketing strategies – whether in the form of pay-per-click, search engine optimization, or social media marketing – help potential customers and leads more easily find your website.
From there, they can take whatever the next steps are for them. They can learn more about your equipment, subscribe to your email list, visit your social media pages, or contact you for more information about your products and services.
Put simply, we'll make sure that more eyes find your site.
Let's Start a Conversation
Ready to Experience Transformational Growth?
Valve+Meter is a heavy equipment marketing agency companies rely on to move more machinery and service clients.
Connect With a Strategist Today
Explore Our Comprehensive Services
Customized Heavy Equipment and Construction Equipment Marketing
At Valve+Meter, we pride ourselves on offering a robust suite of services tailored to drive results for your industrial machinery company.
Our expertise extends beyond standard marketing practices, ensuring that we not only deliver promising leads, but nurture them into becoming loyal customers for your brand. When you partner with us, you're choosing a digital marketing agency with a proven track record in amplifying site traffic and optimizing conversions.
Every business is unique, which means our process includes research and planning in collaboration with your team. We craft strategic marketing plans that spotlight your products, equipment, and services, setting you up for success.
Some of the most-effective and popular services for construction equipment and heavy machinery include: