Traditional Media Services
Are you maximizing all the potential of your media methods?
To reach your target audience, your business must be nimble and intelligent.
Data helps you rediscover the potential of traditional media services with Valve+Meter Performance Marketing.
If you're hungry for a new kind of marketing, let's talk about a new kind of marketing.
Request Marketing Analysis >
Own Your Marketing Strategy
Gain Insights Into Leading Indicators In Marketing
While other agencies have lost focus on the significance of traditional media methods, Valve+Meter executes research so you can make informed decisions about how to spend your marketing dollars.
Americans spend the vast majority of their time online. This trend presents a unique opportunity for B2C services especially local businesses to earn customers through traditional media services.
Spending
+ 10.2
Traditional advertising spending is predicted to rise by more than 10.2% this year.
Trust
71% +
With a trust rating of 71 – 80%, consumers trust print, television, direct mail, and radio far more than digital media.
Better Media Services
A New Perspective On Traditional Media Services
Isn't traditional media dying?
Audiences spend less time engage with traditional media than ever. All data indicates this trend will continue well into the future.
Digital marketing offers your business more insights into your target audience and costs far less than traditional marketing.
Valve+Meter re-envisions how to grow your business and eliminate wasted marketing expenses.
Now we are applying the same Math-Before-Marketing strategies to provide a new perspective on traditional media services. Traditional media can be exceptionally powerful to build relationships and trust with audience fatigued by digital ads.
Discover how Valve+Meter applies data to increase your return on marketing spend and connect with the exact audience you need to grow your revenue.
Ready to Grow?
Harnessing the Versatility of Performance Marketing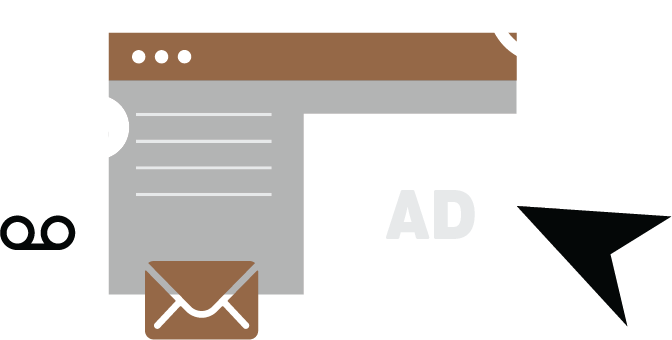 What is Traditional Media?
Defining Media Services
For decades, many businesses relied exclusively on traditional media marketing. These strategies include direct mail, television advertisements, radio advertising, print advertising, billboards, off-site signage, cold calling, door-to-door sales, and banner ads. Nearly all of these channels have undergone significant changes in the last decade with the rise of new media.
New media including content marketing, search engine optimization, social media, and digital media advertising techniques like pay-per-click and email, transformed marketing strategies.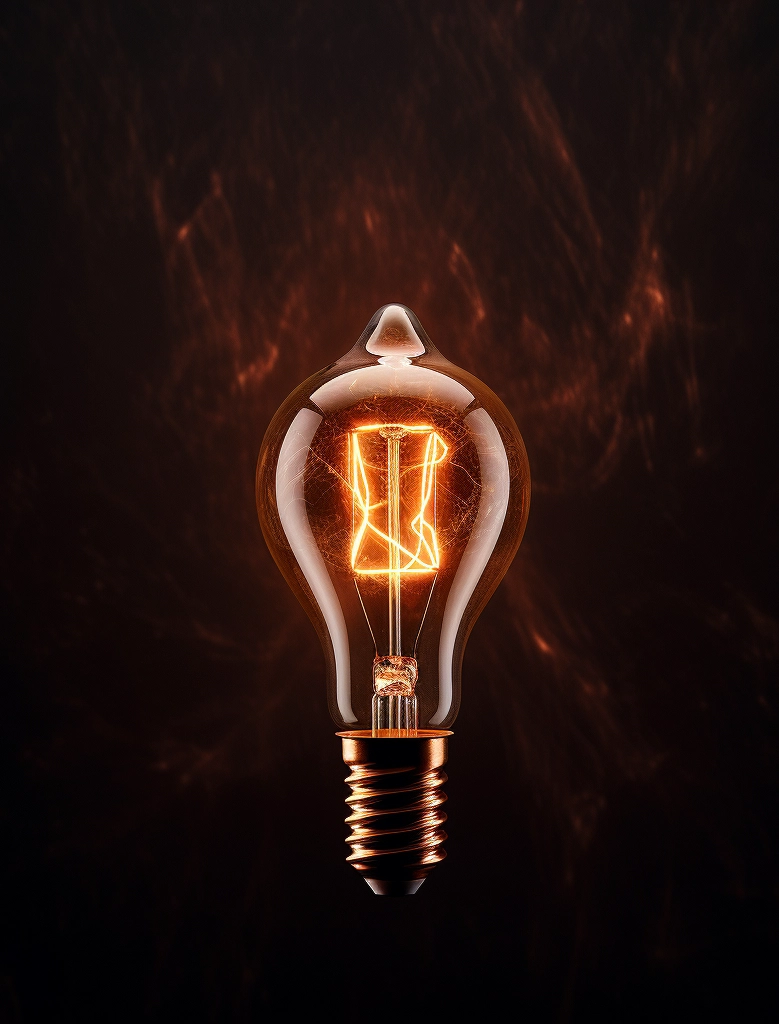 The New Media Revolution
Harnessing the Power of Traditional and New Media Marketing
Innovative strategies within traditional media marketing are restoring the capability of these powerful tools.
Valve+Meter adapts tried and true traditional marketing methods to reach your consumers effectively. Just like digital advertising and new media transformed how businesses reach new customers, our ThinkFirst traditional methods have exceptional value within a deeply researched marketing strategy.
Many traditional media strategies resonate with audiences beyond new media. Within the din of digital noise, real-world and tangible materials resonate with audiences. Utilizing traditional media methods, you can effectively reach specific audiences, establish brand credibility, and create uniquely personal experiences that leave a lasting impression.
Performance Marketing Strategy
The Competitive Advantages of Traditional Media Services from Valve+Meter
What if you teamed with a marketing partner who truly understood your business?
Valve+Meter's ability to leverage every type of marketing method gives your business a new perspective on marketing.
If you approach traditional media vs new media, then you have already lost a competitive advantage. Marketing methods must always be nimble and innovative.
We practice Math-Before-Marketing™ which studies your current situation, analyzes your marketplace opportunities, and applies data to achieve your long-term goals.
When you gain clear analytics, tracking, and performance metrics, your business can grow and outpace competitors even in crowded marketplaces.
Discovery

Research and Planning

Campaign Implementation

Tracking and Optimization

Discovery
Valve+Meter's Math-Before-Marketing™ uses data and exhaustive research to guide strategy. Our experts audit your current marketing strategy, study your marketplace, examine your key competitors, and ultimately, design a custom marketing plan for your business growth and development.
The complete process begins with a ThinkFirst™ Discovery workshop where experts gather insight into your business and your goals.
In most business structures, sales and operations are the primary sources of leads and revenue. Marketing is considered an expense because ad campaigns lack data to track and analyze performance.
Math-Before-Marketing integrates data into your systems so you measure, repeat, and scale marketing strategies to meet your long-term goals.
Research and Planning
Traditional media has stood the test of time for a reason. It continues to capture attention, foster brand recognition, and make a lasting impact on consumers.
By utilizing traditional media channels, you navigate through the digital noise and engage with your audience in a way that leaves a memorable impression.
Valve+Meter uses technology and proven research methods to find your target audience.
Traditional media allows you to send a personalized message to your specific demographics, geographic locations, or interest groups.
Personalizing print, tv commercials, radio ads, and direct mail to these curated audiences increases the likelihood of conversion and customer loyalty.
With strategic planning and placement, you can improve your marketing return.
Campaign Implementation
Traditional media carries a sense of credibility and trust that can significantly influence consumer perceptions. Print publications, radio stations, and television networks often have established reputations, and being featured within these channels enhances your brand's credibility and relevance with those consumers.
A complete media strategy aims to engage and delight consumers. Reaching beyond digital spaces and connecting with your prospects with personalized and physical interactions with your brand is highly relevant and practical.
The future of your traditional media strategy lies in integrating new media strategies. By combining the strengths of both traditional and digital channels, Valve+Meter creates holistic marketing campaigns that reach audiences through multiple touchpoints, maximizing the impact of your messaging.
Tracking and Optimization
For almost all businesses, our marketing analysts recommend a balance of traditional and new media marketing strategies. Equipped with a complete arsenal of marketing tools, you are best positioned to identify opportunities, reduce wasted marketing spend, and attract more high-quality leads.
So what are the traditional media methods still making a lasting impact on your marketing efforts?
Valve+Meter's process and structures track every lead from origin through sale. Applying analytics, tracking, and performance metrics validates the new media strategies and traditional media that is most effective.
Our experts use data to eliminate the guesswork through research, planning, and consistent testing.
The most successful efforts can be repeated and scaled to drive more leads to your sales and operations. When you know the value of every marketing dollar, you can make informed decisions and use our performance marketing as an asset to accelerate sales, operations, and grow revenue.
Keys To Performance Marketing
Why Data Drives Math-Before-Marketing™
Your vision is unique and you shouldn't settle for ordinary advertising.
Valve+Meter was founded by business leaders tired of wasting marketing dollars.
We don't measure success by service rendered.
When you team up with our experts, we define success when you achieve your goals.
Make a plan. Measure results. Repeat. Scale. Grow.
Lack of Strategy
70%
More than 70% of all professional marketing campaigns lack a written strategy.
Leads
1 / 5
More than 20% of small businesses only metric for marketing success is the number of leads.
Get Clear Data
Never Trust Bad Data
We use the data within your existing systems to transform your marketing into a powerful tool for growth.
Ready For Better Insights?
What Are The Best Traditional Media?
Our Comprehensive Media Services
Redefine how media fits into your marketing strategy. With our full range of services, you gain greater insight into the most effective media to build your brand's services and products.
Applying thorough research and analysis, your media campaigns reach your target audience more efficiently. Research, planning, and measuring results allows you to optimize your marketing spend and turn up the pressure on your sales pipeline.
Direct Mail
Junk mail evokes visions of postcards, letters, catalogs, and newsprint packed into your mailbox. When media methods are lazy and consumers are abused, the results can adversely impact great businesses.
Contemporary direct mail offers a unique opportunity to connect with your audience on a personal level. As a sales prospecting tool, distinct designs can be delivered to key targets. Valve+Meter never blankets indiscriminate audiences. Instead, technology allows you to use direct mail as a precise tool for retargeting leads who have contacted you; remarketing to existing clients with branded messages; and contacting high-value targets within your outbound marketing campaigns.
Direct mail is still an essential component of marketing to reach a specific geographic area or an exact demographic. Analytics and planning help to increase return on investment by optimizing the number of pieces, increasing the added value of mail to your target audience, and delivering creative materials that stand out in mailboxes.
Direct Mail Services
Television Advertisements
Television advertisements have been a staple of traditional media for decades. With streaming, algorithms, and a lower barrier to entry for production, television ads are extremely relevant.
More than most other forms of marketing, TV provides an immersive visual experience that captivates viewers and helps build brand awareness. Nearly every form of new media tries to recreate the haptic experience of television without success.
Television ads allow you to leverage the power of storytelling with visuals, sounds, and powerful emotional resonance. Strategic advertising allows you to put your brand in front of a broad range of individuals within your target audience.
Radio Advertising
Radio advertising once described terrestrial bands exclusively. Traditional radio can be an effective way to leverage creative storytelling and captivating dialogue within a specific geographical area.
New media including podcasting, music applications, and digital radio allows you to target these ads at highly specific demographics. Valve+Meter uses a wide range of technology to identify the correct stations, time slots, applications, hosts, and shows to reach the right audience at the right time.
Print Advertising
One of the oldest and most traditional media methods is print ads placed in newspapers, magazines, brochures, or other physical publications. Publishers shuttered many print versions in the last decade but there are still many trusted and credible sources to consider.
Traditional media vs new media can showcase your products or services in a visually appealing manner. For key target audiences, print advertising including conventional ads and sponsored content conveys your brand's unique value proposition clearly within the formats.
Billboards and Off-Site Signs
Out-of-home signage is a prominent fixture along thoroughfares, highways, walkways, and event centers. For certain brands, reaching a wide audience in high-traffic areas can greatly increase revenue.
Marketing traditional media on signage has evolved further than simple brand names and slogans in shopping malls and stadiums. Innovations including QR codes, SMS text messaging, and smartphone apps can extend the user experience beyond the printed sign.
Converting potential consumers from within the lived world into an immersive digital experience is a primary example of how traditional merges with new media strategies.
Cold Calling
Dating back to the 19th century, cold calling was initially designed for door-to-door sales. Cold calling adapted to the new technology of telephones, but as other marketing emerged throughout the late 20th century, cold calling lost relevance.
Today, cold calling establishes direct communication and builds relationships with prospects. Instead of simply relying on the telephone, cold calling campaigns may utilize social media, email, phone, and peer-to-peer networking.
When designed by outbound lead generation experts, cold-calling campaigns present your products or services directly to potential customers; anticipate and address their needs; and provide detailed solutions to pain points.
In a world of digital noise, cold calling applies effective communication skills, persuasive techniques, and articulate messaging to make a positive impact and generate leads.
B2B Cold Calling Services
Banner Ads
Another hybrid between traditional and digital media, banner ads are one of the earliest digital advertisements. As such, many marketing services fail to innovate banner ads.
These digital advertisements displayed on websites or online platforms, generally emulate the visual style of traditional print ads. Applying the highest level of design elements and evocative copywriting helps banner ads stand out to prospects.
Banner ads placed on relevant websites and specific networks can drive traffic to landing pages, increase brand visibility, generate leads, and provide analytics insights into your potential targets.
Know The Data
Make Informed Decisions
Dive deeper and discover data-driven insights that showcase the effectiveness of our innovative marketing approaches. Let your business experience growth and success with a trusted marketing ally by your side.
Capitalize On Analog
57%
Consumers are becoming savvy to digital ads. 57% dislike ads playing before a video and 43% don't even watch.
Value
10:1
With an average 10:1 ROMs, data-driven marketing is key to success.
Are You Ready?
Contact Valve+Meter
For the curious and driven business leader, Valve+Meter starts with an introductory conversation and our experts go to work for you.
Start The Conversation
Frequently Asked Questions
Do you still have questions?
Valve+Meter has the answers including some of these most common questions about traditional marketing.
What is the difference between traditional media and new media?
Traditional media refers to conventional channels of communication, marketing, and advertising. The most common forms of traditional media include:
Direct Mail
Television Advertising
Radio Advertising
Print marketing including newspapers, magazines, and brochures
Billboards
Cold Calling
Door-to-Door Sales
Banner Advertising
New media encompasses digital channels and platforms. The most recognizable forms of new media marketing include
Pay-Per-Click Advertising
Search Engine Optimization
Content Marketing
Email Marketing
Social Media
When comparing the value of traditional and digital media, you should define the goals and identify which channels are most effective. While new media provides clear and easy reporting to track return on investment, traditional media has a longstanding history of building brand recognition and engaging with specific target audiences.
Does traditional media still have a role in the digital age?
Traditional media marketing continues to see a resurgence as innovative marketing blends new technology with time-tested media. Within the lived world, traditional media still holds a distinct advantage including credibility, localized reach, and tangible engagement. Contemporary marketing strategies integrate traditional and digital media helping businesses build comprehensive marketing campaigns that resonate with an exact target audience effectively.
What are the advantages of traditional media compared to emerging media?
Digital advertising methods rely on real-time interaction and the ability to measure and track results accurately. Traditional media methods are familiar and provide tangible experiences for consumers. These formats are recognized for reaching precise audiences and amplifying brand recognition. Potential clients are familiar with these methods of communication and many traditional media marketing tools have advanced to allow for innovative data reporting and analytics.
Why have so many businesses abandoned traditional advertising?
The most distinct answer is that conventional marketing companies became complacent and the quality of service suffered.
When new media first emerged, tracking and analytics provides businesses with a revolutionary way to understand the return on investment. Conventional marketing sold blocks of advertising and packages that were not measurable. Whereas new media, specifically pay-per-click and content marketing delivered attributable results for every marketing dollar spent.
Traditional advertising methods including door-to-door sales may be near extinction, but businesses should not ignore the new innovations occurring through traditional media marketing. There is a new media traditional landscape emerging including out-of-home experiences within signage and billboards; creative direct mail pieces: and data-driven television and radio ads now available.