Flashcards
NEVER WASTE A MARKETING DOLLAR AGAIN
At Valve+Meter, we believe in Math Before Marketing™.
We've created a set of flashcards to help you learn the formulas required to drive a successful marketing program. Math not your thing? Let's talk. Our team is ready to help you grow profitably.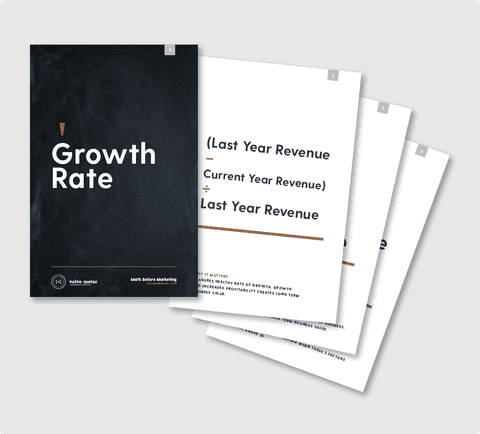 Our "Math Before Marketing" Philosophy
When you know the numbers, you can invest your marketing dollars wisely. At the end of the day, we help you identify the marketing valves that are repeatable, scalable and profitable.
For most businesses, marketing is a cost center driven by a fixed annual budget.
With Valve+Meter, your marketing becomes a profit center and drives repeatable and scalable growth year over year.