Web Design Services
Custom Web Design: Make Your First Impression Count
Web design is more than just a calling card. An artfully crafted website engages visitors with your brand's story and guides them through the buyer's journey.
Valve+Meter blends creativity and math to build lead-generating websites that showcase your products and services and convert sales.
Design Your Dream Website >
Conversion Rates
1-5%
Conversion rates vary across industries. The average CRO is 1-5%.
Missing CTAS
7/10
70% of small business websites lack a call to action (CTA) on their homepage.
Competitive Edge
40%
Only 4/10 of marketing companies provide a documented marketing strategy.
Build a Lead-Generating Website
Let's Get Started!
Your website is the fulcrum of your marketing strategy. Unleash the full potential of your business with a website designed for your exact needs and goals.
Team Up With Our Web Design Experts!
Performance Marketing Web Design Services
Custom Web Design for Your Buyer's Journey
Valve+Meter website design services focus on attracting visitors, engaging prospective leads, and converting new customers.
At the core of our Performance-First Design approach is a commitment to data gathering, reporting, and testing methods to stand out. Valve+Meter executes custom web services optimized for both search engines and user experience.
Search engine optimization (SEO) encompasses all aspects of content, website architecture, brand vocabulary, and link building proven to increase your website search visibility and earn the traffic you need to build your digital marketing presence.
User experience (UX) concentrates on curating an intuitive buyer's journey throughout your website. Our flawless design helps visitors navigate your site with dynamic content and clear calls to action based on your specific buyer's journey.
At Valve+Meter, data gathering and analysis drive both SEO and UX design. We firmly believe in research, planning, testing, and consistent evolution of web design services. When you partner with our team, you are empowered by research-supported principles and empirical knowledge.
Transform Your Online Presence
Build a Website That Works as Hard as You
Transform your website into a lead magnet for search engines and users. Ready to talk to a web design agency that truly understands your business and digital marketing strategy?
Let's Build Your Dream Project!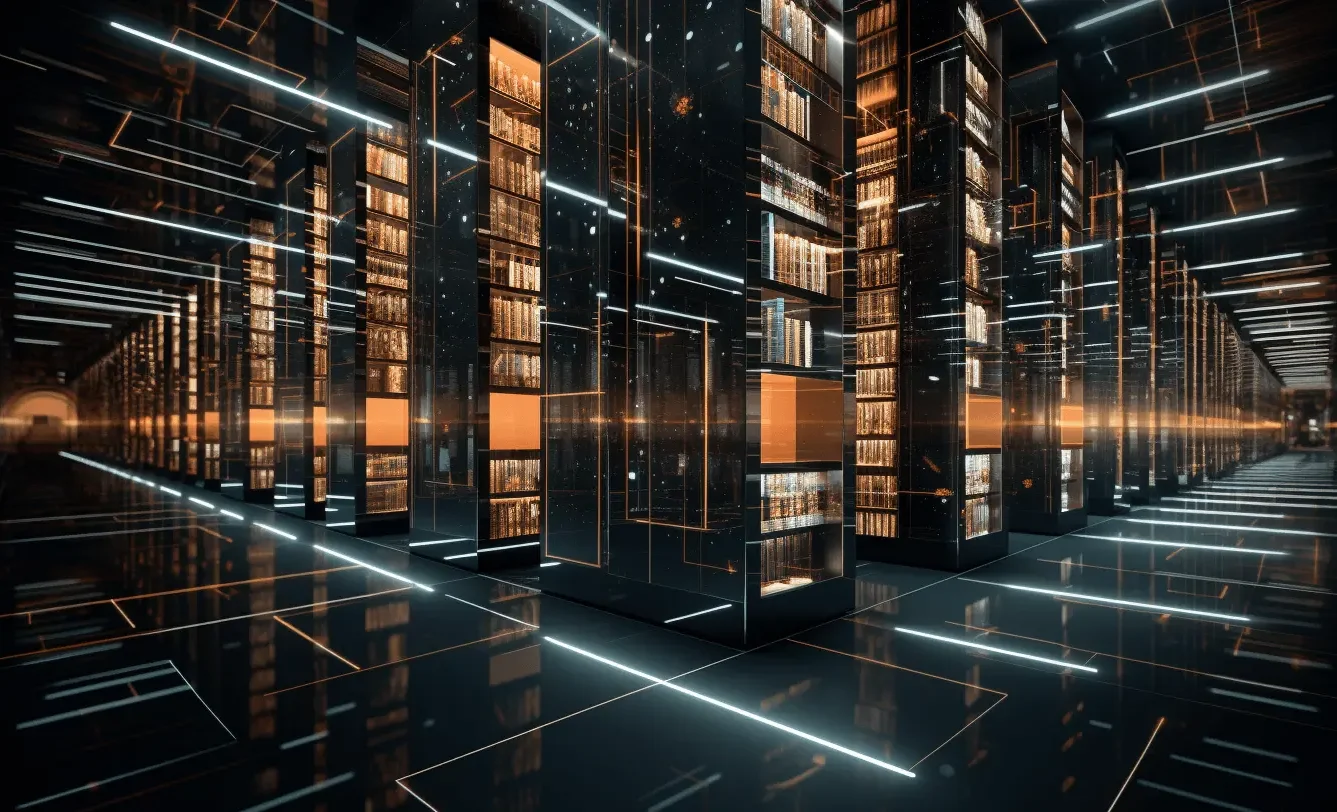 Math Before Marketing
Why Data Drives Our Design Process
Would you trust the finances of your business to guesswork?
When the success of your business relies on your website, don't rely on web designers with one-size-fits-all templates. Valve+Meter uses real-time data and performance metrics to enhance the experience for your visitors and convert more leads.
To harness that data, our strategists consult with you, research your market, and plan websites to immerse users into your brand journey and guide them toward conversion.
How Performance-First Design Works
Gain a Competitive Edge When You Hire Valve+Meter
Our industry-leading web design services include processes and structures focused on your unique needs and ambitions. Our dedicated team has worked with businesses worldwide, honing our design process.
Before we consider a single web page or logo design, we extensively analyze your needs.
Plan
Your web design project begins with a discovery process. At this stage, our development team is consulting with you.
By learning about your organization, including your strengths, weaknesses, opportunities, and threats (SWOT), Valve+Meter creates a custom plan.
Your company identity informs our strategy, including benchmarking your digital marketing goals. You won't settle for drag-and-drop templates and limited capability.
Whatever challenge you can dream up, our professional web design and development team readily brings to it life.
Research
The next phase includes a wide range of experts researching your business, users, and marketplace.
As a full-service digital marketing company, Valve+Meter conducts thorough research to build the perfect website for you.
What research does website design services include?
SEO Analysis
Your research team includes expert SEO strategists. Our team audits your existing content, analyzes competitors, and creates a long-term strategy to optimize search ranking opportunities for your website.
Improving site ranking includes content marketing, site architecture, technical SEO maintenance, off-page strategies, and optimization of content.
A thorough SEO strategy and website performance analysis determine the best way to position your new website for maximum online visibility.
Web Design Analysis
Our designers analyze your existing website, online stores, digital marketing materials, logo design, user interface (UI), and user experience (UX).
Competitive analysis and company identity also guide the designs created for your new website.
Whether you are a small business, online store, or enterprise corporation, our analysis considers the best site design to perform in a rapidly evolving digital landscape. Professional web design services should never settle for templated website design.
Our web design analysis aligns your new website with your present and future goals.
Web Development Analysis
Many great web designs are not search engine friendly. Beautiful visual elements including videos, images, and animations adversely affect performance and harm the user experience.
Our web development team examines your existing content and verifies our new web designs will flourish on your new website.
Poor user experience includes programming errors, dense content, flawed site architecture, and other elements that slow down your web pages. Expert web development analysis ensures your web page design performs at maximum efficiency.
Data Analysis
Your website should be a revenue driver for business sales and operations. Valve+Meter pushes custom web design forward with an innovative approach to data research, interpretation, and performance.
Our business intelligence analysts research your existing customer relationship management (CRM) system and analytics to ensure your website integrates with your sales and operations.
With our custom structures, you will have transparent reporting to measure how web page design elements perform. Our business analysts, designers, developers, and SEO specialists will provide ongoing tests and recommendations to achieve peak performance.
Design
Planning and research fortify Performance-First Design. Our process eliminates the crowded, ineffective elements that slow down site speed and confuse users. Vibrant graphics and branded content set our web design services apart, but your business flourishes and grows through functionality.
When you partner with Valve+Meter for web design services, user experience guides our team. You will work with dedicated project managers to verify the ultimate user journey through your new website design.
Form and function blend beautifully when guided by three principles:
User Experience (UX)
The emotions, perceptions, and satisfaction of users largely determine the success of web design services. Users will only engage with a well-designed website – no matter how well your marketing performs.
UX design creates meaningful and enjoyable experiences in a crowded and competitive marketplace. Planning and research by our team of experts result in an easy-to-navigate and visually appealing website.
User Interface (UI)
Functionality can be beautiful and distinct. Responsive web design, intuitive menus, and clear calls to action should also suit your brand.
Our team creates a layout, visual design, typography, iconography, buttons, and other interactive elements representing consistent and efficient user interactions.
Conversion Rate Optimization
The primary goal of your website is conversions. Planning and research throughout our process empower our design and development team to focus on the user journey singularly.
Your organization may have a single conversion goal or multiple pathways to conversion. Contact form fills, subscriptions, follows, add to cart, buy, and phone contacts are intricately designed into the layout of every web page.
Our data tracking and performance metrics monitor conversion rates. Consistent testing and adaptation optimize conversions and maximize the user experience of your website.
Grow
Your long-term growth guides our web design services. Site launch is just the beginning of your potential.
With data integration and performance monitoring by our search engine optimization and web development experts, your website can grow and scale with the needs of your business.
When data and performance drive your web design services, you gain complete control of your digital marketing.
Let's talk about how Valve+Meter can power your website design.
Ready for Performance-First Design?
You Just Found Your Competitive Edge
What if you could hire dozens of passionate experts overnight? Supercharge your web design, data analysis, and digital marketing with Valve+Meter.
Request a Free Consultation
Professional Web Design Services
We Design Websites for the Bold, Fearless, and Visionary
Every day, you utilize data analysis to improve sales and operations within your organization. 
Why wouldn't you use metrics to design the ultimate website?
Valve+Meter partners with businesses and organizations across many industries to apply our Math Before Marketing™ methodology. Analysis and planning guide our design process before the site launch. Tracking and testing optimize the performance of your site post-launch.
All organizations, from the largest enterprise website to upstart entrepreneurs, benefit from our data-driven web design services including:
WordPress Design
Rigid and limited capabilities are a common pain point in web design projects. One-size-fits-all solutions never provide your business with the custom tools you need to succeed. Fully custom websites can be difficult to manage and unwieldy to update.
WordPress is a powerful content management system (CMS) that offers flexibility and scalability for businesses of all sizes.
At Valve+Meter, our team of designers and developers specializes in WordPress design to create secure, versatile, and user-friendly websites. We leverage the full potential of WordPress to provide you with a custom website that aligns with your specific requirements.
Our design and development team can create key service pages, blogs, custom elements, and full-fledged ecommerce platforms that are easy to add and update.
Our expertise in WordPress allows us to expedite your project and migrate content from your existing website.
WordPress has become widely used and a vibrant community of designers and developers provides affordable and effective plugins to maximize your digital marketing and reduce investment.
WordPress Design Services
SMB Web Design
Your small to medium-sized business (SMB) website needs to represent and serve your brand. Many SMBs compete with both large corporations and local competitors.
Service-based businesses including home services, professional services, retail, and restaurants need unique strategies to target and engage local areas.
SMBs that provide national and international products and services require an entirely different strategy than local area businesses.
Valve+Meter has designed countless small to medium-sized business websites across a wide range of industries. With our planning, research, and design, your website will align with your exact strategy.
Whether you are serving an entertainment district, supplying products around the country, or launching an ecommerce website, Valve+Meter has the resources and experience to propel your business forward.
Custom Web Design
Performance-First Design for custom web pages  suits businesses on the cutting edge. If you want to separate yourself from competitors, our design team provides tailored web solutions including user interfaces, secure web portals, and enterprise websites.
No two businesses are the same. Our strategists and designers consider every element, from design aesthetics to interactive features.
If your brand pushes the boundaries of convention, then Valve+Meter custom web design services provide fuel for your online success.
Website Redesign
Don't let your outdated website hurt your organization's credibility.
If your web design agency keeps adding new features and crowding your website, then it may be time to consider a redesign.
Fresh content, optimized user experience, and more-efficient programming to speed up your website can transform your performance. Search engine results pages (SERPs) favor the highest-performing and most-relevant websites.
At Valve+Meter, website audits provide a comprehensive evaluation of your website. Our team of experts evaluates your current website design and functionality, identifying areas for improvement and implementing strategic enhancements that align with the latest trends and technologies.
By incorporating an ideal layout, color scheme, and navigation structure, we bring your brand story to life and deliver better results through optimized website design.
Lead Generation Web Design
What is the job of your website?
Good website design serves as a lead magnet. Organic search results, social shares, email campaigns, paid digital, sales collateral, networking, and existing clients all draw attention to your website.
But great website design generates leads.
Valve+Meter's web design determines the user journey that drives conversions at every touchpoint. Our website design services blend captivating content with conversion rate optimization (CRO) strategies.
Through the strategic placement of lead capture forms, persuasive call-to-action buttons, and enticing landing pages, we create a seamless user experience that encourages visitors to take action.
By incorporating personalized content and automated email marketing techniques, we immerse visitors in compelling visuals, engaging videos, and relevant content that resonates with their pain points.
With optimized design elements and a user-centric approach, we maximize lead generation and support your overall marketing objectives.
Responsive Web Design
A mobile-friendly website provides users with an ideal experience across all screen sizes and devices. Mobile-friendly web design continues to be vital for nearly all businesses.
Prospects are searching for your products or services on smartphones. Mobile-friendly, responsive website design ensures visitors have complete functionality on desktops, laptops, tablets, and mobile devices.
Our design and development team utilizes flexible grids, fluid images, and CSS media queries to dynamically adjust the layout, content, and design elements.
A responsive website improves search engine performance, increases conversion rates, and provides your users with an enjoyable experience.
Ecommerce Web Design
An online store broadens your revenue growth opportunities. Ecommerce solutions by Valve+Meter are backed by decades of expertise.
Whether you are a small business or a major retailer, Valve+Meter designs ecommerce websites that integrate with Shopify, Magento, WooCommerce, and other popular platforms.
Integrations into your CRM improve the accuracy of inventory and real-time pricing. Our experts maximize the efficiency of your order processing, lead response, and shipping processes.
Ecommerce web design with Valve+Meter does not simply enrich the user experience; it also provides tools to increase margins and maximize automation.
SEO-Friendly Web Design
Stand out on Google and Bing from site launch through every algorithm update with SEO-friendly web design.
The words, structure, and design of your website are key to earning a higher ranking in search engine results.
As a digital marketing firm, every custom website design project at Valve+Meter utilizes our industry-leading search engine optimization (SEO) design. Each sitemap and wireframe is reviewed and approved by SEO specialists.
Building a successful online presence requires ideal architecture and continuous improvement of on-page and off-page SEO strategies.
Valve+Meter integrates ongoing improvements to your website's content, meta tags, headings, and URLs to improve search visibility, user engagement, and performance.
Website Copywriting
Attracting the attention of search engine algorithms improves the likelihood of increasing website visitors. Great copywriting engages those users in your brand's products or services.
Successful copywriting includes syntax and diction choices for a range of voices. Primary pillar pages use an informative tone. Service pages and product pages include compelling and persuasive transactional writing styles. Technical resources and thought leadership require educational writing and industry-specific keywords.
At Valve+Meter, our expert content creators are skilled in identifying the proper style, tone, and diction to serve each type of web page on your website.
We align words with additional content, including images, graphics, captions, and videos, to establish a coherent and branded message from your home page through your call-to-action statements.
Brand Vocabulary
If your business has a clear culture and vision for your brand, brand vocabulary is a sophisticated marketing device.
Our web design services and marketing, define the words, phrases, and terms that represent your unique brand identity.
Project managers, designers, and writers incorporate your brand vocabulary throughout the web design and development process. When all the words and visual elements convey your brand's values, personality, and messaging, your target audience responds.
By establishing a memorable brand vocabulary, Valve+Meter's designers and writers help foster a stronger connection with your target audience, reinforcing your brand identity and driving engagement.
Custom Graphic Design
Web designs extend beyond page layouts and functional menus.
Our professional web design services include skilled graphic designers. Our graphic design team executes a full range of creative services including impactful graphics, illustrations, videos, animations, and branding. Our custom logos, icons, banners, and infographics extend throughout digital marketing, as well as print materials.
Graphic design provides a lasting impression through the highly talented artists, creatives, and technicians at Valve+Meter.
FAQ
Frequently Asked Questions About Web Design
There are many options to choose from when hiring a web design company.
Freelance professional design services often specialize in a type of website or specific industry. Individual designers and stand-alone website design firms may not offer all of the benefits of Valve+Meter website design.
As a full-service digital marketing company, Valve+Meter's professional website design services are diverse, and our design and development team builds and maintains websites for businesses around the world.
You can rely on a full-service web design company to provide:
Increased Credibility
Drag-and-drop and template-based websites can impede the growth of your business.
A professionally designed website enhances your business's credibility and professionalism. A custom web design service demonstrates to site visitors a commitment to quality.
Your website is a digital showroom. Displaying your products or services on a low-quality, inexpensive website design devalues your business.
A clean and professional website builds confidence and trust for your brand.
Improved User Experience
When users navigate websites intuitively, your performance increases. A professional web design service includes expertise in creating a seamless user experience.
By prioritizing user-friendly interfaces, clear information hierarchy, and intuitive functionality, professional web design keeps visitors engaged and encourages them to explore your business further.
Responsive Website
Far more website visitors use mobile devices to discover your brand. Responsive websites adapt to different screen sizes and resolutions without sacrificing performance.
A professionally designed website provides an optimal user experience across desktops, tablets, and smartphones.
Search Engine Optimization (SEO)
Search rankings are vital to reach new prospects. Within custom design, content, site architecture, link building, metadata, and other best practices improve the visibility of your site on search engine results pages (SERPs), including those of Google and Bing.
Working with a skilled and experienced design company increases the potential of customers finding your site.
Lead Generation
SEO attracts leads. Quality web designs and expert SEO strategies generate high-quality leads.
By providing clear and intuitive design, visitors move toward the desired outcome. When designing websites for ecommerce solutions or compelling calls-to-action, professional website design incorporates principles of lead generation and lead nurturing.
Conversion Rate Optimization
Poor user experience on landing pages and throughout your website impacts your online success. A great search ranking and beautiful design does not guarantee leads convert.
Professional web design employs persuasive design elements, clear calls-to-action, and intuitive user flows that maximize visitor engagement and conversions.
By guiding users towards desired actions such as newsletter sign-ups, purchases, or inquiries, a well-designed website converts visitors into buyers.
Increased Revenue
The ultimate goal of your website is to increase sales and revenue. Professional designers understand how to streamline designs to guide visitors through the buyer's journey. Dynamic content, research, testing, and adaptation keep your business growing.
A web designer is responsible for creating a website's visual and interactive elements, utilizing their graphic design, marketing, and commercial art skills. Highly trained and skilled professional designers have diverse responsibilities.
Their primary responsibilities within the design process include:
Designing Layouts
Web designers determine the overall look and feel of a website, including layout, color schemes, typography, logos, images, and graphics. Ensuring the design aligns with both brand identity and ideal buyer personas, designs created by professionals help define your business.
Web designers focus on creating a seamless experience for users. Designing websites for all devices and screens ensures a high-quality user experience and complete functionality for desktop and mobile visitors.
Creating Wireframes and Sitemaps
User interface elements including website structure, content placement, menu, and site navigation are developed prior to designing websites. Wireframes help clients understand the concept and illustrate the buyer's journey.
Creating Graphics and Images
Web designers select and optimize graphics, images, icons, and all other visual elements throughout the website. This content builds the website's aesthetics and effectively conveys brand identity through visual storytelling.
Collaborating with Developers
Web designers collaborate closely with web developers to maximize the performance of designs. They work together to ensure accurate design implementation, incorporation of desired functionality, and fast site performance.
Leading Design Trends
Web designers stay informed about emerging design trends and opportunities to refine skills. Providing innovative web designs requires consistent training and education. Continual professional development refines skills to create the most effective user-centric websites.