Copywriting Services
Amplify Your Brand With Exceptional Storytelling
Is your marketing telling the authentic story of your business?
Our copywriters invest time to understand your organization and craft authentic stories that resonate with your consumers.
With data-driven analysis, Valve+Meter ensures your copywriting captures your brand voice, nourishes your existing audience, and attracts new prospects to grow your business.
What Can We Write For You? >
Data-Driven Copywriting
Math Before Marketing™
Valve+Meter works with your company to understand your vision and goals.
We use math to research strategies, measure results, and optimize the performance of your copywriting.
Gain clear data into the messages that resonate with your audience.
Lack of Data
1:3
More than 33% of marketers cannot measure performance.
Missing Insights
50%
Nearly half of all marketers fail to integrate data and KPIs into reporting.
Data-Driven Marketing
Make an Impact With Your Words
Reach your target audience with carefully researched, high-quality copywriting.
Valve+Meter invests the time to truly understand your business and execute copywriting that exceeds your expectations.
Our process ensures your words make an impact and engage with your audiences.
Find Your Voice With Valve+Meter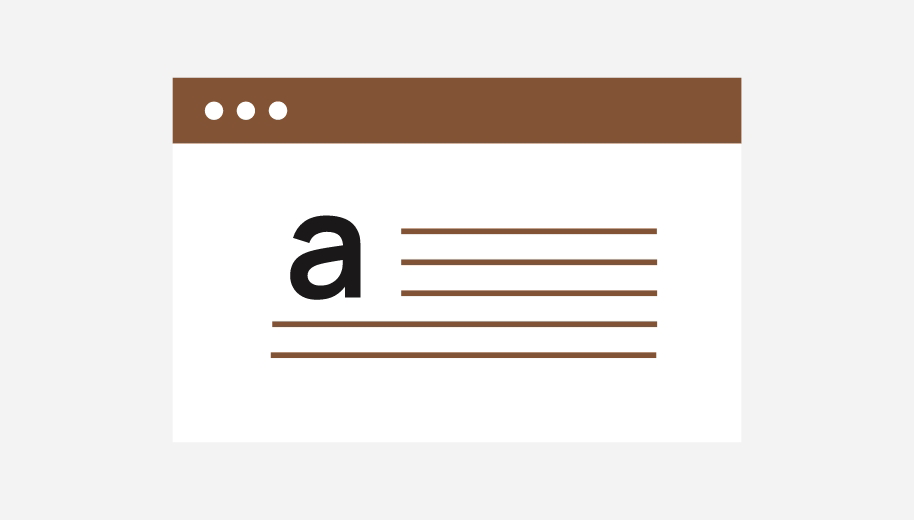 Our Services
Your Online Presence Will Be Transformed by Professional Copywriting Services
The right words separate your brand from competitors. When you trust Valve+Meter with your brand voice, our writing team works tirelessly to attract and delight the reader's attention across all of your digital marketing.
To stand out to diverse audiences and search engines, your business needs well-written content. Professional copywriting services from Valve+Meter transform your online presence because our content creation team includes experienced creative and technical writers.
As a comprehensive marketing company, we create effective copywriting for all formats, including web pages, blogs, social media posts, landing pages, case studies, white papers, and all other digital marketing assets.
You're great at running your business. Let us share your brand voice to capture more traffic and craft the most dynamic ad copy.
Hire Professional Copywriting Services
Work With a Copywriter Dedicated to Your Success
You work tirelessly to grow your business and build relationships with your audience.
What if your copywriting and marketing partner showed the same level of commitment?
Valve+Meter measures success in the results we deliver to you. We measure performance, optimize campaigns, and test new ideas to help your hard work flourish.
Let's Talk About Your Vision
Why Professional Copywriting Matters
Data-Driven Copywriting Increases Performance
Connecting to new customers is more difficult than ever.
The right words grab the attention of people and quickly deliver your message.
Valve+Meter helps you find the right channel and craft a message that engages your target audience.
Distracted Audiences
44 secs
The average time spent on a webpage is just 44 seconds.
Optimized Content
+ 68%
Optimized copywriting, site speeds, links, and headings increase audience engagement by more than 68.1%.
"Since teaming up with Valve+Meter our growth has doubled. I'm learning more about our business because of the way they consolidated our information and data." Bill Berning, Doc Dancer

111% YoY Growth
View Testimonial >
We've literally had a 50% increase in revenue which is astounding. Mike Kenney, RPM Machinery
Our Process
Gain a Competitive Advantage with a Dedicated Valve+Meter Content Strategist
What if your copywriting agency cared as much about your success as you?
Many professional copywriting services use multiple writers or even outsource SEO copywriting and blog writing services to third-party content mills.
At Valve+Meter, you will have a dedicated content strategist and account manager to guide your web content and all other materials.
Take Control of Your Brand Voice
If your agency offers unlimited revisions, maybe they aren't taking the time to understand your business.
ThinkFirst™ content marketing analyzes your current marketing from web pages through press releases, our content strategists work to understand your brand messaging and bring to life your unique point of view.
Everyone has distinct goals and you shouldn't settle for one-size-fits-all copywriting services. Throughout every level of our copywriting agency, Valve+Meter embraces the core principle of service to our partners.
By researching your business, our copywriting service amplifies what sets you apart within your industry and market.
Expert In-House Copywriters
Tired of content marketing that promises compelling copy but outsources your projects to a content factory?
You won't have to settle for freelance copywriters or crowd content when you hire Valve+Meter. We work as an extension of your sales and operations. Our writing staff works alongside your dedicated account manager throughout the strategy and execution of every project.
The best copywriting services help your target audience understand more about your products and services. At Valve+Meter, we believe the best professional copywriting services also surround relevant content with artfully crafted phrases and inspiring action terms.
Your content creation strategy includes a tone and style consistent with your long-term goals. Ultimately, effective copywriting focuses on your specific goals, whether that is to drive traffic to your website or execute technical writing.
SEO Specialists
The two most-common errors in copywriting are thin content and web copy that does not rank in search results.
Most businesses struggle to write web copy resulting in a lack of content. Experts across many industries do not have the time or skills to create copy themselves. A traditional copywriting service employs express writers to create copy.
Because most writers do not study search engine optimization (SEO) these websites are filled with home pages, blog posts, product descriptions, and more content that fails to increase visibility in search engine results.
At Valve+Meter all of our expert copywriters are cross-trained in SEO. Search engine optimization describes techniques that help earn higher rankings in Google and attract organic traffic to your website. We include keyword research, proper formatting, link building, and other best SEO practices to ensure your content earns more traffic.
To reach new markets, you must build authority with search engine algorithms. We write copy that captures the attention of search crawlers and establishes your business as an authority within your industry.
The Right Copywriting Service for Any Form and Medium
Are you settling for below-average ad copy because you hired blog writers?
Good copywriting builds a strategy across all content formats and delivers expert copywriters to grow your marketing.
Most businesses need a wide range of content. One of the reasons Valve+Meter provides the best copywriting services is our diverse team of professional copywriters. Whether you need short-form social media copy or long-form content, you gain access to a deep roster of talented copywriters.
Your potential customers are active across many channels and a complete copywriting strategy must adapt to all content formats. Our professional copywriting places a strong focus on crafting the right words for every medium.
Quick Turn Around
Just-in-time content ensures you meet every ad copy deadline and deliver your next press release with the perfect message.
Express writers often rush, leading to errors and boring copy. Valve+Meter's dedicated writers focus on your specific copywriting project and overall digital marketing campaign. As such, even when you need fast turnaround, our copywriting services stay true to your content strategy.
Our processes and structures utilize cutting-edge technology to assist in keyword research, AI-assisted proofreading, and most importantly, talented writers committed to the success of our clients.
Whether you need a quick press release, a series of blog posts, or even enterprise SEO copywriting, Valve+Meter is a leading copywriting agency with the capability to execute high-quality content that meets your deadlines.
Transparent Reporting
Data and clear performance tracking demonstrate the impact of your content copywriting services.
Many freelance copywriters and copywriting services mark a job done as soon as you publish a blog post or web copy to your site.
Content marketing at Valve+Meter relentlessly drives forward to monitor performance in search engines and conversion rates. On-page optimization and technical adjustments imbue your content writing with more visibility across all digital platforms.
Great copywriting services earn leads for your business. Both SEO copywriting and general content creation amplify your brand voice. Google consistently updates its algorithm impacting the visibility of your web content.
As a leading marketing agency, Valve+Meter excels at tracking the performance of content writing and identifying ways to improve SEO, and finding new tactics to provide the best return on your content copywriting services.
In-House Professional Writers for Digital and Print
Quality Copywriting Services for All Strategies
Why settle for a blog post once a month? Turn the volume up on your brand identity with our comprehensive copywriting services.
Your copywriting needs to leap out from crowded digital media. Valve+Meter delivers the finest copywriting services driven to help you succeed. From syntax and diction choice to designing the ideal format to amplify your message, Valve+Meter's copywriting services will deliver solutions to suit your every need.
We understand your copywriting project is the means to an end. That's why our copywriting always contributes to the piece's conversion rate optimization (CRO). All of our web pages, blog posts, landing pages, and social media include web design experts and web developers who vet the performance after publication.
Great copywriting converts leads. This is the key focal-point of ThinkFirst from Valve+Meter.
The marketing strategy most effective for your goals may include one or, more likely, a number of content creation formats.
Blogs
Conventional blog-writing services often fail to create a cohesive strategy because they do not create structures. Get the most out of your blogs with Valve+Meter's keyword research, linking strategies, and cutting-edge data analysis.
Our SEO copywriters design blog hubs, topic clusters, and pillars to delight your readers and, through shareable content, drive new traffic to your most important web pages.
Blog Copywriting Services
Social Media
Social media posts are highly shareable, direct communications between your brand and your audience. For both paid and organic social, our copywriting agency understands the nuances of different social media platforms including B2C and B2B audiences. We leverage storytelling, create compelling calls-to-action, and use your social media to increase your conversion rates.
Social Media
Core Pillar-Based Pages
Expert copywriters are instrumental in creating comprehensive and authoritative content for pillar-based marketing strategies. Our writers develop pillar pages or cornerstone content that serves as the foundation of your content marketing strategy.
In-depth, informative, and well-structured content covers broad topics, establishes your expertise, and provides value to potential customers.
Funnel-Based Content
For outbound lead generation and long B2B sales cycles, funnel-based content marketing guides users through the different stages of the process.
Writers can create persuasive and informative content that captures the attention of prospects, builds interest and desire, and ultimately drives conversions.
Because we focus on your business first, we can plan a strategy around your buyer's journey.
Cluster Content Marketing
Express writers overlook the power of brand narratives. Our team can develop cohesive and interconnected cluster content to separate your brand from competitors and ordinary marketing.
Each piece of cluster content is informative and valuable to users, and by creating a network of interlinked cluster content, our experts boost your website's SEO.
Evergreen Content Marketing
Producing evergreen content that remains relevant and valuable over time is valuable for small to medium-sized businesses.
Timeless content that addresses frequently asked questions, provides educational resources, and offers expert insights have long-lasting value to your existing and potential clients.
White Papers
There is often a disconnect between subject matter experts within business operations and your sales team. White papers analyze complex topics and distill information into a comprehensive document.
Presenting findings in a clear and compelling manner helps your sales team work with potential customers.
Case Studies
Examples of prior successes within your industry are exceptionally valuable for marketing. Our experts can interview your top clients, gather relevant data and testimonials, and transform that information into a compelling narrative.
We know how to highlight the challenges, solutions, and results of your work, showcasing your expertise and the value you provide to clients.
Ghostwriting
Ghostwriters can capture the tone and style of your thought leaders. We then produce high-quality articles, blogs, books, or other written materials. This allows individuals or businesses to convey their ideas and expertise without having to dedicate the time or resources to write themselves.
Scriptwriting: One sub-category of ghostwriting is creating scripts for videos, podcasts, presentations, and even trade show pitch decks.
Speechwriting: We work closely with you for accuracy while verifying your speech flows smoothly, utilizes rhetorical devices effectively, and resonates with the audience.
Press Releases: Communicate news and announcements more effectively with well-structured press releases that capture attention, highlight key information, and generate media coverage. Our team includes experts in the journalistic style and who can craft content marketing that increases the chances of media pickup and wider distribution.
Technical Writing
Complex concepts and instructions are vital for many industries. Efficient writers translate technical information into accessible language for users.
To expedite product launches with user manuals, guides, or instructional materials, Valve+Meter has writers and designers skilled in technical content creation.
Product Descriptions
If your product description is not driving conversions, the issue may lie within the content.
Valve+Meter adds design elements, SEO, and even URL structure improvements to elevate user experience (UX) across your product descriptions.
Website Copy
From your homepage to your privacy policy, the words across your website represent your brand to the world.
Our writers understand the principles of UX and SEO and create copy that ensures your site is user-friendly, optimized for conversions, and tells a coherent brand story.
Landing Pages and Ad Copy
If your PPC campaigns are struggling, consider how talented writers approach advertising. Persuasive language, attention-grabbing headlines, and powerful calls-to-action surround well-designed and carefully crafted storytelling.
Stay Competitive
97%
Nearly all businesses over 97% use some form of content marketing.
Beat Rivals
– 40%
Only 40% of those businesses have a written content strategy.
Find Your Audience
2 / 3
67% of people say they go to the brand website if they want to know more about their brand.
Deliver Results
202%
Personalized CTAs convert 202% better than generic CTAs.
Specialized Copywriting for Your Industry
Copywriting Services for Every Industry and Market
The best copywriting service for your industry and market requires a deep understanding of your business, competitors, and the most-effective SEO and paid strategies within your market.
Valve+Meter writers include researchers and highly experienced individuals across many industries. You will never need to settle for crowd content and writing by committee with our copywriting services.
All of our clients have SEO content specialists assigned to their specific industry. The best demonstration of our commitment to continual training and education is our prior and ongoing success within a broad range of industries, including:
Commercial Services
Effective communication is key for commercial services for a number of reasons.
Many commercial services are highly technical, so copywriting must be accurate without being dull. Both marketing materials and informative copy across your website and collateral represent your business.
Valve+Meter's copywriting services craft compelling marketing materials, website content, and paid digital advertising. By engaging professional copywriting services, your business' brand image, customer engagement, and reputation are protected.
Dealers and Distributors
In the highly competitive world of dealers and distributors, the right words can make all the difference.
Professional copywriting services can help you stand out from the crowd and attract customers to your products or services. The diverse materials, both digital and analog, must have a consistent brand identity.
Our copywriters understand the nuances of persuasive language and informational tone to create compelling product descriptions, engaging sales collateral, and impactful advertising copy.
By utilizing professional copywriting services, you can effectively communicate the benefits and features of your offerings, build trust with your audience, and drive sales.
Healthcare
Effective communication is paramount in the healthcare industry to build trust and educate patients. Content copywriting services can aid healthcare providers convey important information about services, treatments, and patient care.
Our marketing copywriters place your patient at the center of your brand story and highlight the expertise and compassion of healthcare professionals.
Increase patient engagement, establish credibility, and foster positive patient experiences with a comprehensive content marketing strategy.
Home Services
To develop clear and persuasive communication, businesses in the home services industry must understand the unique keywords and search intent of their target audiences.
Valve+Meter's ThinkFirst harnesses data to understand who your current audience is and open up new opportunities within your local service area.
Professional copywriting services can help you effectively convey your expertise, credibility, and commitment to customer satisfaction.
Whether you provide HVAC, plumbing, electrical services, home security, or another home service, Valve+Meter's content writing creates informative and engaging content for your website, blogs, and marketing materials.
By utilizing our expertise, you can establish your brand as a trusted authority, increase customer confidence, and drive more inquiries and bookings.
HVAC: Valve+Meter is a highly regarded HVAC marketing agency. Our local SEO copywriting and landing pages increase visibility on local organic search results. Our dynamic copywriting is key to a lead-generating website design.
As homeowners and business owners are becoming increasingly sophisticated, our copywriting attracts new customers and positions your business as a reliable and trusted provider in the local marketplace.
Plumbers: Like HVAC professionals, plumbers are highly competitive. A single blog post will not generate high-quality leads. Instead, our team of writers focuses on copy that makes a significant impact on your business' success. Our professional copywriting services help you showcase your plumbing expertise, exceptional service, and dedication to customer satisfaction.
Our SEO copywriting includes a website structure that shows Google your credibility, showcasing engaging website content, informative blog articles, and persuasive landing page design for advertising copy that resonates with your target audience. By utilizing professional copywriting services, you can build credibility, attract new customers, and foster long-term relationships that are key to continued success within your service area.
Electricians: Certain home services are more technical and unfamiliar to your target audience. For instance, while HVAC and plumbing are complicated to install and repair, most homeowners are familiar with the keyword terms to search. In the case of electrical services, there are far more keyword terms to research and analyze.
Valve+Meter's experienced copywriters understand the technical terms and provide clear and concise copy that captures the search intent of new leads. Electrical services need local SEO, local keyword research, engaging copy, and informative technical writing from your copywriting agency. Valve+Meter's experience helps generate leads and drive conversions.
Home Security: When homeowners look to protect their homes, your home security copywriting must be discoverable across search engines and clearly respond to the urgency of homeowners. Prompt responses to inquiries are essential to home security marketing.
Valve+Meter's copywriting service is also capable of packing your marketing with informative blog posts, case studies, and technical product descriptions to build confidence with homeowners looking for cutting-edge security and home automation equipment and services.
Our copywriting agency produces results for many home services clients beyond these four specific industries. No matter what product or service you offer, we can help you dominate your local market and grow your business.
Industrial Manufacturing
From a simple press release to an extensively researched white paper, industrial manufacturers cannot trust content copywriting services to a content factory. In the competitive landscape of industrial manufacturing, effective communication showcases your capabilities, quality, and innovation.
Valve+Meter can help you create engaging content that highlights your manufacturing processes, advanced technologies, and commitment to delivering exceptional products. We have skilled writers who specialize in consumer (B2C) and business-to-business (B2B) copywriting services.
Managed Service Providers
Valve+Meter helps managed service providers articulate their range of services, expertise, and commitment to providing top-notch IT solutions. Our copywriters can create engaging website content, informative blog posts, and persuasive case studies that resonate with your target audience.
By partnering with our professional copywriting service, you will discover how rich content can separate your brand from boring and staid competitors.
Professional Services
Clear and accurate communication is key to building trust and credibility with clients. Professional services copywriting must convey your expertise, experience, and unique value proposition. Many professional services' marketing efforts are hindered by thin content and inconsistent branding.
Our skilled copywriters craft a cohesive content strategy across your website, thought leadership, social media, and all other written materials.
Enhance your brand reputation, attract new clients, and position yourself as a trusted advisor in your field with our effective copywriting.
Science & Technology
Content creation can help scientists and scientific institutions effectively convey research, findings, and expertise to both specialized and general audiences. Skilled science writers create informative and accessible content, including research papers, articles, presentation materials, and blog posts.
Across a range of technologies, our writing specialists possess the ability to disseminate technical information to your preferred audience from other knowledgeable peers within your industry to novices.
Valve+Meter helps you enhance the dissemination of scientific knowledge, engage wider audiences, and contribute to scientific outreach and understanding.
Valve+Meter's Copywriting Services
Deliver Exceptional Results
As a leader in writing services, we love conversations about visionary projects.
Whether you are looking for a content audit, starting a new campaign, or replacing outdated marketing with data-driven performance, contact Valve+Meter for a free consultation.
Let's Connect!
Top 10
Why work with professional copywriting services?
Change your expectations of what a copywriting agency is. Founded by business leaders, Valve+Meter Performance Marketing believes copywriting should rise above the ordinary and become an engine for your business.
The best copywriting services include measurable data. We design strategies that can be tested, scaled, and adapted to maximize ROI and earn greater market share for your business.
The 10 reasons Valve+Meter offers more than good copywriting:

1
Expertise
Our professional content-writing team has the knowledge, skills, and experience to craft high-quality content. Our constant improvement and devotion to education equip Valve+Meter with effective writing techniques, grammar, tone, and style, ensuring your content is rich and accurate.

2
Time and Efficiency
Partnering with our copywriting agency gives you back your day. Our writers can deliver quality content efficiently, meeting deadlines and ensuring consistent output so you can focus on your sales and operations.

3
ROI
Our clear reporting helps maximize your return on marketing investment (ROI). Investing in professional copywriting services can yield significant returns and, with data to drive your decisions, you gain more control over your marketing.

4
Audience Engagement
Professional copywriters know how to captivate your audience. Our writers are marketing experts and, therefore, have a deep understanding of buyer personas, market trends, and consumer behavior. By tailoring your brand story, we can create content that resonates, grabs attention, and drives action.

5
Brand Consistency
Valve+Meter understands the importance of maintaining a consistent brand aesthetic. We align our writing style with your brand guidelines, ensuring that all content reflects your brand's values, personality, and messaging.

6
Search Engine Optimization
Professional copywriters are skilled in optimizing content for Google and Bing. We perform keyword research, write meta tags to improve your website's visibility, and build structures on-page to earn higher rankings on search engine result pages.

7
Persuasive Messaging
Copywriters excel at crafting persuasive messages that drive conversions. Whether it's compelling calls-to-action, convincing product descriptions, or engaging storytelling, Valve+Meter knows how to connect with your audience and motivate them to take action.

8
Creative Perspective
Professional copywriters bring fresh ideas and creative approaches to your content. During the ThinkFirst phase, we analyze your content marketing and provide innovative solutions and unique angles. These fresh perspectives resonate with your audience and differentiate your brand.

9
Proofreading and Editing
Copywriters have excellent proofreading and editing skills, so your brand is represented across all channels and analog materials with content that is error-free, well-structured, and polished.

10
Expertise in Digital and Print
Professional copywriters are versatile and can adapt their writing to various formats, media, and channels. As a complete marketing agency, our writers have worked on hundreds of campaigns across all formats.
Free Consultation
Contact Valve+Meter
Still curious how Valve+Meter can help your business achieve better results through copywriting?
Contact our team for a free marketing assessment.
Discover a New Kind of Marketing