MEET THE TEAM
Brittany Swain
Art Director
Role at Valve+Meter
My job as the Art Director is to work collaboratively with our team and the client to ensure they not only get marketing products and materials they love, but they are producing positive results for their business.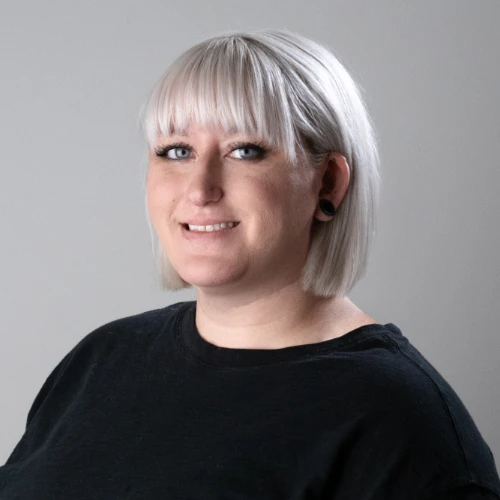 Background and Experience
With an education in Graphic Design and having been in the creative field professionally for over seven years; I have grown and crafted an umbrella of skills to include everything from brand development, strategic thinking and project management. As well technical skills including digital design, UI visual design, print design, illustration and 3D rendering. After working for a few agencies prior to Valve+Meter, the industries of the clientele I have worked with include: motorsports, automotive, sports, engineering, senior care, health care, logistics, real estate, oil and heavy machinery.
What makes you unique to excel in your position?
Two things: 1. My fascination with what makes people tick. And 2. My love of visual design. The two combined are why I made the decision to begin a career in marketing after finishing school. I have always found excitement in seeing the impact and results that good planning and design can have. Anything created by myself and our team, will always have data and research to back up the creative decision making process and guarantee an improved ROI for our customers.
Interests and hobbies outside of work
In my spare time I enjoy being social with the local design community. I'm active on Dribbble and I attend creative networking events and workshops, specifically during Indy Design Week. I'm an avid DIYer, I always have at least one project around the house I'm working on. I enjoy spending time with my husband, Thomas, going to local bars and restaurants, nature walks and fishing. We also have a fur child, Kova, who we love to spoil and currently eight nieces and nephews that keep us busy.
If you won the lottery tomorrow, what is the first thing you would spend money on?
We would never actually "buy" anything. We always said we would live off of it and have a comfortable life. My husband is a gym rat and has a dream of owning his own gym business one day. He would focus his time on that while I would still do design work, focusing on growing our apparel business. Any amount left would be passed down to our family.