MEET THE TEAM
Eva Baker
Business Development Representative
Role at Valve+Meter
As part of the outreach team, I create sales opportunities that produce revenue for the client. In turn creating a long lasting relationship between the client and Valve+Meter.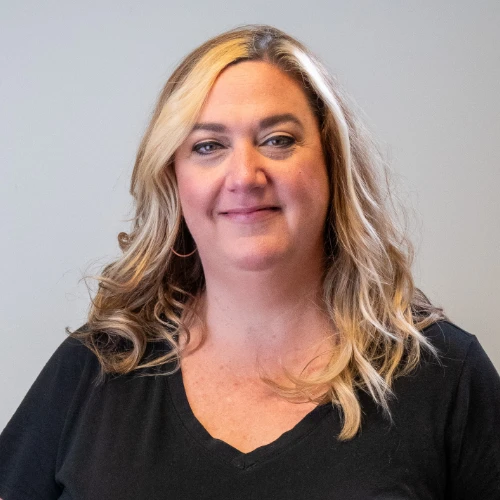 Background and Experience
I have worked in the sales industry for over 15 years. First, as a Sales Representative at Verizon Wireless and then in Business Sales for a Sprint Indirect. I graduated from Indiana Wesleyan University in 2000 with a major in Criminal Justice.
What makes you unique to excel in your position?
In my past experience as a Sales Representative, I focused on asking questions to gain an understanding of the customer's pain points. I was able to find solutions for the customers that fit their needs as well as helping them achieve their desires.  I create relationships that lead to long-lasting clients and in turn create referrals.
Interests and hobbies outside of work
If I am not working, I am usually attending one of my son's sporting events. Whether it is football or basketball, we are always at a court or field.  I also enjoy spending time with my family watching my niece's and nephew's soccer games and softball games. If I am not watching sports, I am spending time with friends or family playing cards and spending quality time together.
If your life was a reality television show, what would it be called?
The Real Single Football Moms of Indy – "Yes we know about football."