MEET THE TEAM
Kate Hamilton
Visual Designer
Role at Valve+Meter
As a Visual Designer, I work closely with my team to create marketing assets that drive results and reach our client's goals.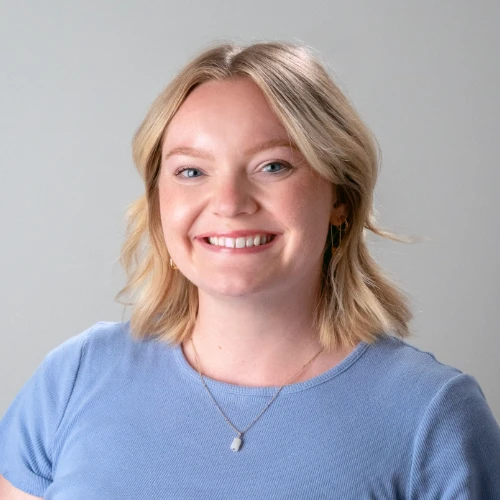 Background and Experience
I graduated from Ball State University with a Bachelor of Fine Arts to pursue a career in Visual Communications. I started my career as a Marketing Coordinator for a Restaurant Franchise Group in Noblesville, IN. This position involved assisting in the development and implementation of marketing strategies, campaigns, and materials, while also utilizing design skills to create visually appealing and impactful content. These skills acquired led me to Valve+Meter to join the Design Team.
What makes you unique to excel in your position?
I thrive on collaboration! As a born collaborator, I excel at fostering teamwork, effective communication, and problem-solving within my team. I perceive design as a puzzle waiting to be solved, and I enjoy the challenge of finding a perfect solution.
Interests and hobbies outside of work
When I unplug from the digital world, you can find me walking (and occasionally roller skating) on the Monon Trail. I enjoy reading, listening to music, or throwing pottery on the wheel. \
What is your dream travel destination and why?
I would love to visit the Stourhead Gardens in Wiltshire, where they filmed scenes from my favorite movie Pride & Prejudice.