MEET THE TEAM
Troy Bruinsma
Vice President of Business Development
Role at Valve+Meter
As VP of Business Development, I work to identify and develop client partners who would benefit from engaging with our agency for their performance marketing needs. Additionally, I look for opportunities to develop strategic partnerships for the agency through industry trade organizations, networking groups, distributors, and manufacturers.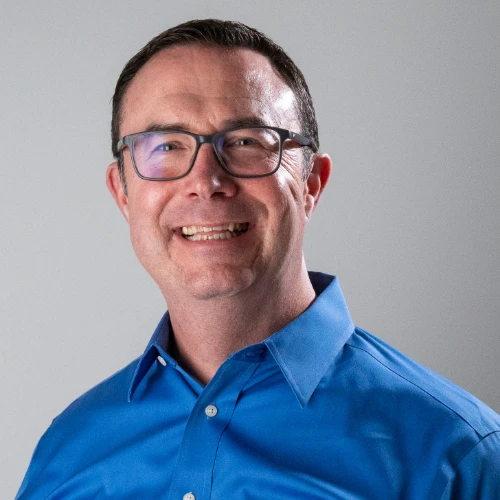 Background and Experience
My career has spanned more than 20 + years, in marketing, sales, data/analytics, operations, leadership, and business ownership. I've worked across multiple industries including HVAC, Telecommunications, Data/Analytics, Financial Services, Automotive, Home Services, Restaurant, and Omnichannel Marketing. As a Learner, I'm always working to develop an understanding of different verticals/industries to help solve challenging business problems.
What makes you unique to excel in your position?
Growing up in a family business, I developed a natural curiosity to understand what makes a business successful. It's that curiosity that motivates me to learn about our partner's businesses and identify how we can best help them grow.
Interests and hobbies outside of work
My wife and I are supporters of Hoosier Bulldog Rescue, Indiana Bulldog Rescue and as many animal shelters as we can. I like to play golf, go fishing, and enjoy food, wine, and bourbon. On my nightstand reading stack, you'll find an assortment of books covering philosophy, civil war history, biographies, and business books.
What is one thing that most people don't know about you or would be surprised to learn?
I studied Opera/Vocal Performance for a couple of years in college and though this is not my chosen profession, I still enjoy all styles of music.