MEET THE TEAM
Corey Griffin
Client Success Manager
Role at Valve+Meter
At Valve+Meter, I manage the day-to-day needs of our partners and ensure their marketing campaigns are on track and performing well. By facilitating weekly, bi-weekly, or quarterly communication, I try to understand the needs and opportunities for our partners, as well as providing the data-driven results that support their campaigns.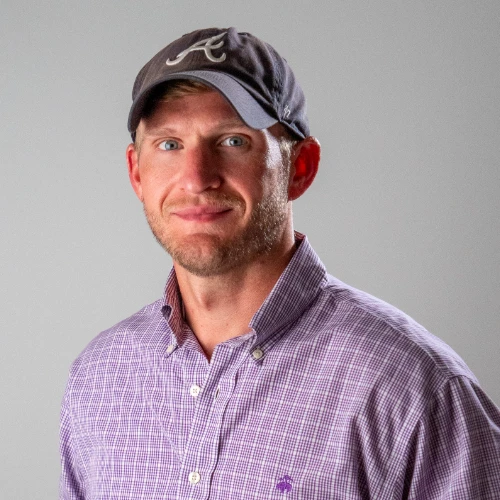 Background and Experience
I received a degree in management and marketing from the University of North Alabama in 2014. Since that time, I've spent my career cultivating advertising accounts through a variety of platforms, working to help them grow through strong relationships, trust and results.
What makes you unique to excel in your position?
I think I am a highly organized individual, and that really helps to juggle the items that pop up in my day-to-day work life. I also truly care about the success of those around me and those I work for. I'm always willing to go the extra mile when it means the success of V+M or the partners I work with.
Interests and hobbies outside of work
Outside the office, you'll typically find me one of three places: on a tennis court; on a day hike with my better half, Cynthia; or at my local theater watching the latest movie. My hobbies all include some form of playing sports, spending time in the great outdoors, or watching the newest movies.
Who is someone you admire and why?
My dad, Shaffer. He instilled in me a lot of qualities that, while I didn't always realize at the time, have helped me immensely through many parts of my life. He taught me a strong work ethic and determination can carry someone a long way, and I still feel fortunate to have learned this from him over the years.