MEET THE TEAM
Erin Downer
Project Manager
Role at Valve+Meter
I manage our project management software, Wrike, while keeping our team on track with projects and deliverables for our clients.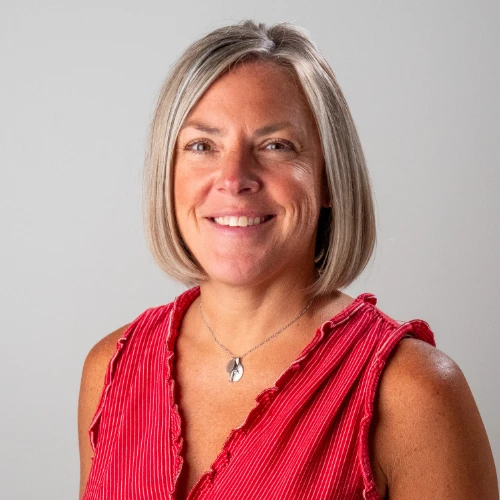 Background and Experience
I graduated from Xavier University and have always worked in marketing. I sort of fell into project management and found my niche. I have been in the project management field for over 17 years, working in both creative and marketing departments. 
What makes you unique to excel in your position?
My work ethic, along with my ability to multitask, adapt and learn quickly. I love making things run smoothly and enjoy the challenge of creating order out of chaos; and when it happens in a team setting, all the better!  I am known for implementing workflow processes that allow organizations to communicate better, work smarter and faster, save money and overall run smoother. 
Interests and hobbies outside of work
I enjoy snowboarding, hiking and spending time with my dog, family and friends. I also like concerts, cooking and volunteering at my church.
What is your dream travel destination and why?
New Zealand; I've never been, and it's always been on my bucket list. It's beautiful, and the people are very friendly (the people I have met in the US from New Zealand). I want to do a trip on my own, and this is where I would love to go.