MEET THE TEAM
Matthew Ludden
SEO Specialist
Role at Valve+Meter
By researching new trends B2C and B2B marketing, I create and improve content for our clients. Search Engine Optimization (SEO) includes great on-page content, site architecture for better user experience, and continuous off-page strategies. My goal is to help connect businesses to their audiences with clear and concise messaging.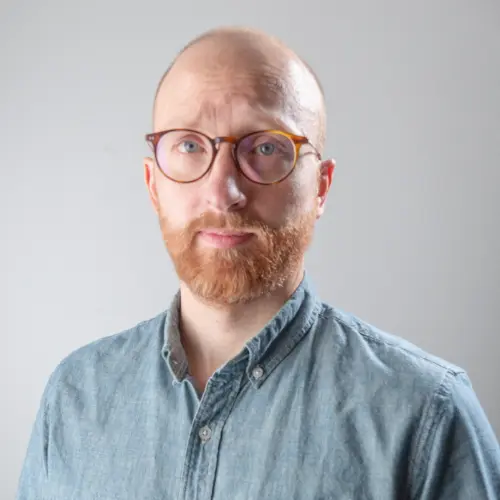 Background and Experience
For more than a decade, I developed the growth strategy of a small local business into a thriving online brand. At Valve+Meter, I found a new challenge to help more companies grow.
Helping clients with a vision for growth navigate complex strategies thrills me. Working across multiple industries keeps me on the cutting-edge of SEO and other digital marketing strategies.
What makes you unique to excel in your position?
I am a learner and a problem solver. I love to study hard problems and use data to prove solutions.
I enjoy learning about organizations, the people within these businesses, and finding methods to attract audiences for my clients.
Interests and hobbies outside of work
My dog keeps me entertained.
Distance running helps push my physical limitations and relax my mind.
Reading, writing, and painting keeps my mind active when not at work.
If your life was a reality television show, what would it be called?