MEET THE TEAM
Rob Fairfax
Business Development Representative
Role at Valve+Meter
As part of the outreach team, I help our clients sustainably grow and succeed in their marketplace by generating high-quality B2B sales appointments for our clients. In doing so, I help generate new business that produces revenue and growth for both the client and Valve+Meter.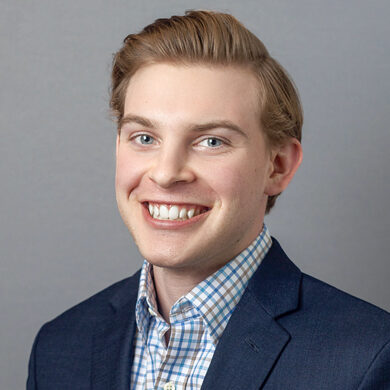 Background and Experience
After graduating from Taylor University in 2020 with a Business Management and Marketing degree, I worked as a Night Auditor and Guest Services Rep. at the Graduate Annapolis Hotel in my hometown of Annapolis, MD. That job pushed me to effectively facilitate communication with every department, guests of all kinds, and 3rd party partners at the hotel in order to ensure everything ran smoothly for guests. I also learned to stay hyper-organized in order to stay on top of my end-of-day accounting functions along with all of the other duties included in the role. Both of these skills laid a great foundation for me that I've continued to build upon at Valve+Meter over the last 2 years.
Interests and hobbies outside of work
You can typically find me watching or playing sports (especially like playing tennis), at a coffee shop, love playing any kind of game, or simply spending time with friends and family doing whatever. I also love everything about skiing whenever I get the chance.
What is one thing that most people don't know about you or would be surprised to learn?
I love trying new things, especially when it comes to drinks or food. For example: if there's something seasonal or limited edition on a menu, 9/10 I'm getting that.