MEET THE TEAM
Sierra Miller
Account Manager
Role at Valve+Meter
As an Account Manager, I serve as a liaison between customers and our internal team to ensure you get the most effective and data-driven marketing campaigns. Through regular communications, I work to truly understand your unique business goals, share actionable performance data and uncover new opportunities to help grow your business.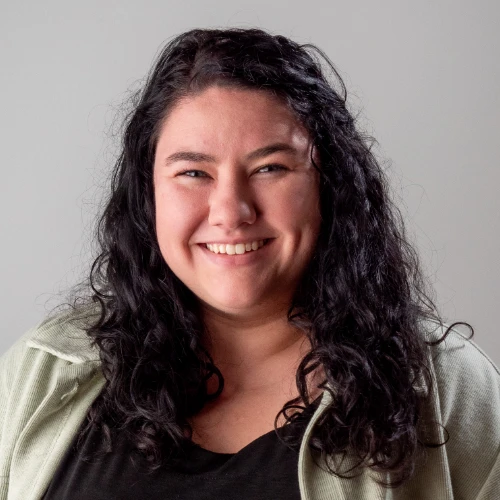 Background and Experience
While I attended Kelley School of Business to earn my degree in Marketing, I spent 3 years marketing campus housing and an additional year in sports marketing at the IMS. After graduation, I was a Marketing Specialist for a SaaS company in the supply chain industry and focused on improving their SEO, Social, Email, and Event Marketing strategies. When I started working for a SaaS company in the SEO & Content space, my role pivoted to a customer-facing Account Manager position where I gained my passion for helping businesses in many different industries see success in their marketing effort. This journey led me to find my perfect home at Valve+Meter.
What makes you unique to excel in your position?
I love helping people and businesses become their best selves. Each business I meet comes with a set of unique challenges, goals and opportunities. Finding the right mix of marketing solutions and helping businesses meet their goals is something I am lucky enough to get to do every day.
Interests and hobbies outside of work
It's never a dull moment in our house with our energetic dog Sylvie and our sassy shadow cat Loki. When we aren't playing with them, my husband and I love to host and attend board game nights. We also are on a mission to visit all the National Parks! Acadia in Maine is one of our most recent favorites.
What is one thing that most people don't know about you or would be surprised to learn?
I think the most shocking thing for people to find out about me is that I have over 150 plants in my home office. I'll answer some of the most common questions I get about this: It takes me about an hour weekly to water and check on all my plants. Yes, the air quality in that room is very good. No, I don't feel like I have too many. Yes, I am always happy to share plants with friends, family and even strangers!