For small business owners, there is an inherent drive to grow your business. In today's world, the pathway to success presents many challenges. There are endless marketing channels all packed with promises of discovering a new audience and growing your client base. Buzzwords like influencer marketing, artificial intelligence, omni-channel marketing and micro-moments may generate excitement, but business owners trust data and results.
For the home services industry, there is a pathway for growth. Beyond the trends and bravado, an effective home services marketing strategy helps find the potential growth opportunities within your business.
The methodology for growing a home service business includes: market research, internal operations audit, and creating a marketing strategy based on the data. When data guides your marketing strategy you are able to measure results and reinvest in the most effective tactics.
While this is an extremely simplified explanation of performance marketing, owners of home service businesses understand that quality work requires focus and attention to detail. This is a proven path to growth in the home services industry.
At Valve+Meter Performance Marketing, our specialists work with a wide range of home services businesses. Our understanding of this industry has been forged by working with home services companies across the nation. We offer a free analysis of your home services business and provide insights into how to grow your service business the right way.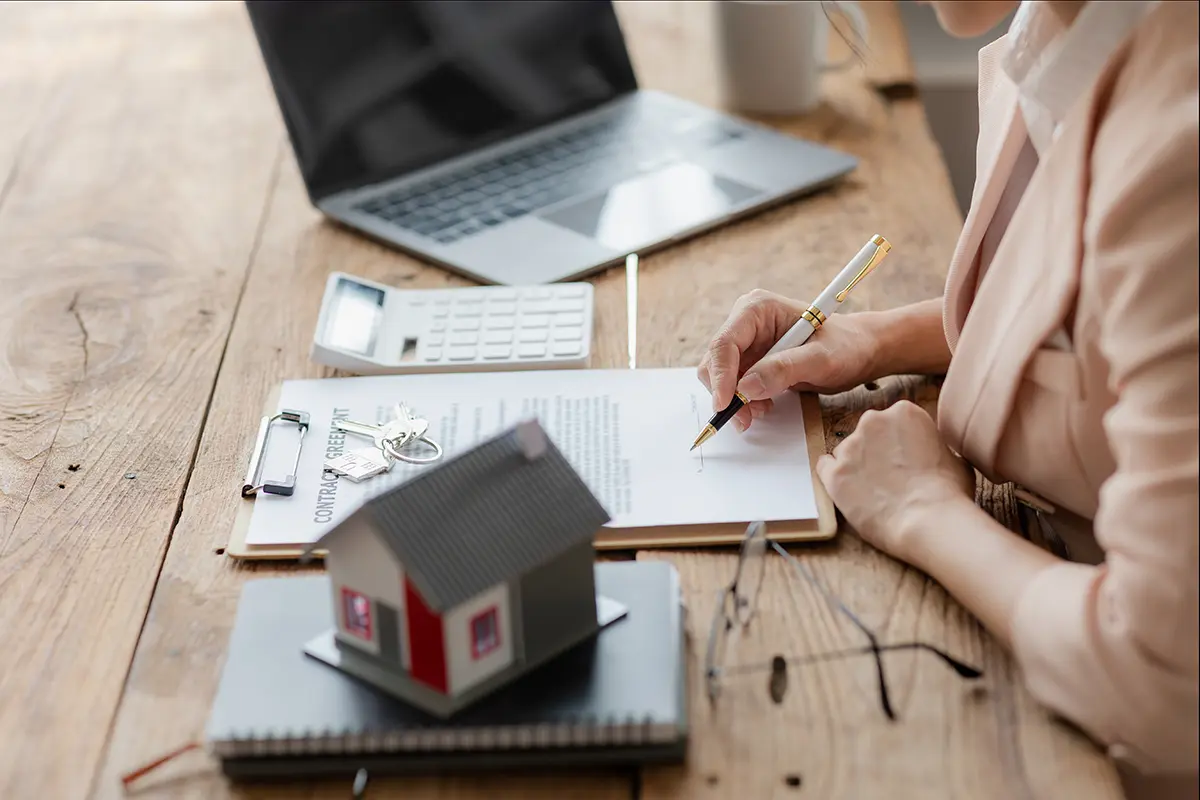 Importance of Growing
Growing and promoting a small business is critical to its success and survival. Some of the key elements to consider throughout this article are:
Increased revenue as the leading indicator of growth. Earning a greater market share requires attracting new customers and retaining existing ones.
Improved reputation is vital to building your brand for the long term. In a home service based business, potential clients will hire businesses others trust.
Competitive advantage is often revealed within the data. Improving visibility in search engines, social media marketing, and using technology to see what your competitors do not give you an edge in the market.
Long-term viability of a small to medium size business relies on growth. In the home services business, growth does not always mean greater market share. In fact, for long established companies, growth refers to improving processes and structures to earn a better return on your investment. Growing and promoting your business helps ensure its long-term viability.
Overall, the importance of growing and promoting your home services company cannot be overstated. Small business owners need to continually innovate, adapt, and promote their businesses to stay competitive and successful in today's fast-paced business environment.
Defining a Home Service Business
A home service business is a type of service-based business that provides various services to customers in their homes or residences. These services can include, but are not limited to, cleaning, landscaping, plumbing, electrical work, home repair, pest control, and home health care.
The primary focus of a home service business is to provide convenient and efficient services to homeowners, renters, and other clients who require assistance with tasks or projects that are typically done within a household. As such, these businesses often rely on skilled professionals who are knowledgeable in their respective areas of expertise and can provide high-quality services that meet the specific needs of their clients.
Home service businesses can operate as solo enterprises or as larger companies with multiple employees. They can also specialize in a particular type of service or offer a variety of services to their clients. Regardless of their size or focus, successful home service businesses typically provide reliable and trustworthy services that help their clients maintain and improve the condition of their homes.
How Do I Make My Home Service Business Profitable?
This is the real question business owners and operators offer when they consider growth. A thriving home business may not be the most profitable home service business. A high demand from new customers validates your business idea but profits do not always follow revenue growth. There are three key factors in improving your business plan and making your home service business grow.
Market Research
Your home services business should be tracking data about existing customers and new leads within a Customer Relationship Management (CRM) system. This data gives you insight into your own business. You can then perform market research in the similar home services business models in your area.
Your CRM helps to inform your performance with prospective customers. If you have loyal customers, survey them to know more about how your business is perceived. For businesses who provide a great customer experience, returning customers, and a growing market share are strong indicators of performance and reputation. You can also see this externally in online reviews and social media posts about your business.
Your home service business has data that will reveal your key targets and your worst habits. Potential clients within your target market are likely to resemble your existing clients. Every home services company needs more customers but you should focus on the most profitable sources of growth. For instance, in most cities every home service business will target the most affluent neighborhoods. If the data indicates a niche within your home services business, then you should lean into that competitive advantage.
Internal Operations Audit
Knowing the demographics of people who feel you provide great customer service and embrace your business idea helps reduce marketing costs and increase your customer base. In short, following the data helps your business perform better.
Getting the Right Data
This does not mean reducing staff and slashing budgets. Instead, once you understand your target market you can use data to power continued growth. Most home services companies struggle with data management. Some leads are not entered into CRM. Others are added but not tracked. Sales representatives manipulate CRM to distort their performance and close rate. Even business owners are guilty of stacking the deck to make operations appear more efficient.
Bad data is self defeating in the long term. Every lead must be tracked and understood in order to improve. As you grow you can reduce costs without sacrificing quality. This could involve using technology, outsourcing non-core functions, or renegotiating supplier contracts. Home services marketing decisions and purchases based on inaccurate data can lead to deeper issues.
The most advanced marketing and targeted advertising can help home services quickly grow. However, if data is not accurate, effective forms of web content including organic social media and organic SEO for your website will miss your actual target market.
Your home services company most likely appeals to a certain type of person with a specific problem. Combine this with the fact that your services are available in a specific geographic location and you can streamline operations significantly. Accurate data helps operations exponentially improve and grow.
Increasing Efficiency
Working smartly without reducing quality can be a challenge. Many home services companies try to motivate personnel to achieve certain goals. These are often related to the quantity of services sold or performed. Outdated incentive models do not improve efficiency or long term skill. In most cases, corners are cut and customers are lost.
For the long term growth of your business, invest in training for your staff, lean into new technologies, and implement a quality management system. Training gives your team better ideas and skills to improve home services. New technology is emerging all the time. For instance, heat mapping can help identify the most profitable neighborhoods and cities within your service area. Online scheduling can speed up response times which is vital to customer success. In short, efficiency is the drive to stay active and alert to opportunity.
Quality management systems can transform perceptions of customers, staff, and business owners. Your service based business must execute durable and reliable work. A system wherein senior employees verify the work of new personnel is common. A more complete system flattens the hierarchy and gives voice to everyone. More customers can be heard through surveys, younger employees with innovative ideas can inspire growth, and senior employees can act as mentors instead of authority figures. This is an oversimplification but ultimately, businesses are strengthened by data driven systems.
Marketing Strategy Based on Data
Once your data is accurate and operations are streamlined, you can implement performance marketing. This model positions marketing at the inception of data. As soon as a lead is created data follows from marketing, to sales, operations, and eventually finances see the source of each sale. This strategy allows you to better understand the impact of marketing campaigns on your business.
The most effective campaigns and tactics can be scaled and repeated. The least effective strategies can be analyzed, adjusted, and tested again. The key to growing your home services business is effective digital marketing.
Growth Through Performance Marketing
The most profitable service business uses the most cost effective marketing. In today's landscape nearly all purchases begin within a search engine. The home services businesses that are still relying solely on traditional advertising are being overwhelmed by smarter and lower cost marketing strategies.
How can I promote my home service?
Promoting your home services business online can be simplified to 3 steps:
Creating a Website: A website is a powerful tool for promoting your business. It allows potential customers to learn about your services and contact you directly. Make sure your website is mobile-friendly, easy to navigate, and includes testimonials from satisfied clients. Beyond these basics, search engine optimization (SEO) is the most vital element of website visibility.
Paid Search: Like SEO for your website, Paid Ads target the specific audiences revealed by your market research and internal operations audit. Pay-Per-Click (PPC) is a very effective way to get your website noticed and drive leads searching your exact services. Social media platforms like Facebook, Instagram, and Twitter can help you reach a wider audience and connect with potential customers through paid ads. Homeowners, especially new home owners who have not yet formed relationships with home service providers make decisions on the internet. PPC and paid social media give your business access to these resources.
Networking: Building a regular cadence on the internet is important. Social media posts to engage with your followers helps build trust and credibility. A strong Google Business Profile helps your business stand out in local search results. Blogging on your website can connect with existing and prospective customers. Attend industry events and join local business groups to build relationships with other professionals in your field. This can lead to referrals and new business opportunities.
3 Ways to Grow My Business
If your home service business can focus on these foundational concepts, then the rest can be outsourced.
Improve internally with better data, improved products and great services. You need to focus on creating something that people will want to buy. Make sure your product or service is high quality, meets the needs of your customers, and is priced competitively.
Provide excellent customer service. Once you have customers, you need to keep them happy. Provide excellent customer service by being responsive to their needs, resolving their issues quickly and efficiently, and going the extra mile to make them happy.
Market your business effectively. You need to let people know about your business and what you have to offer. There are many different ways to market your business and professionals who can guide you through the process.
Companies that Help Grow Your Business
Marketing companies can help businesses reach their target audience and generate leads. They can also help businesses create and execute marketing campaigns. In terms of performance marketing, a 360 home services marketing company like Valve+Meter offers you every element including:
Data management
Website design, development and hosting
Inbound SEO marketing and organic social
Google Business Profile management
PPC
Paid Social Media
Email Marketing
Sales Appointment Setting Services
Direct Mail
Creative Design
Performance marketing helps to identify which of these services are best for your company. Most importantly, every marketing dollar is tracked so your business grows intelligently and responsibly. Outsourcing marketing gives you access to the expertise in home services marketing. This can save you time and money, which you can then use to focus on other aspects of your business.
The home services market is rapidly growing and every owner has an opportunity to capture revenue. Using data to drive your decisions including researching your local market, streamlining operations, and guiding your marketing efforts is the key to growing your home services business.