The Cost of an Appointment Setting Service
There are two ways to expand your outbound lead generation and management: build an internal marketing team including appointment setters or outsource B2B appointment setting services. There are advantages and costs associated with both of these options.
As a full-service marketing agency, Valve+Meter offers our partners appointment-setting services as an extension of your sales teams. This can be especially effective for medium and small businesses with highly skilled but limited sales reps. 
Many business owners consider marketing an expense that supports profit centers within sales and operations. Outsourcing B2B appointment setting helps to reduce costs immediately, and by using data to guide campaign strategy, outbound marketing can become an engine that drives transformational growth throughout your business.
What is Appointment Setting?
Before consulting with any third-party marketing agency, you should clearly understand the many services provided, including outbound lead generation, paid advertising, and inbound marketing. An appointment setting service fills roles within outbound marketing and inbound marketing. These roles are very similar but use specific tactics to attract and engage potential clients.
Outbound Appointment Setting
Outbound marketing appointment-setting services refer to any outreach method to a cold lead. These are prospects that have not yet contacted you. In the case of performance marketing, there is extensive research of your existing customer base, your position within the marketplace, and your competitors before building a list of prospects. Lead generation is sometimes referred to as demand generation. The campaigns directly reach your brand to another business or target audience.
The initial introduction of outbound campaigns is to state your value proposition to potential customers. Appointment-setting services will carry out cold calling campaigns via email, phone, social media, direct mail, networking, and almost always a combination of tactics to attract the attention of key decision-makers.
The ultimate goal is to schedule a sales appointment to formally pitch your product and services, qualify leads, and transfer high-quality prospective clients to your sales team.
In short, outbound appointment-setting services act as the head of the spear, pinpointing the best possible targets and filling your sales pipeline for closing sales representatives to convert buyers.

Inbound Appointment Setting
An appointment-setting service also provides inbound marketing. These appointment setters are working toward a similar goal, but the leads are contacting your business first. These leads may respond to outbound marketing efforts like traditional advertising, networking events, contact forms on your website, or organic marketing like SEO.
Just because interested buyers contact your business doesn't mean they are qualified prospects. Much effort and frustration is spent on sales staff working with prospective clients who are poor matches for your products or are still in the consideration stage of buying.
Outsourced appointment-setting companies consist of sales development representatives (SDRs) that engage inbound leads in a natural progression toward qualification. The structures and processes used by an appointment-setting service filter out customers unsuitable for your brand. More importantly, an appointment-setting service carefully engages qualified prospects and fills your sales pipeline.
Bottom of the sales funnel (BoFu) leads are quickly qualified and transferred to closing sales representatives. Qualified prospects still in the consideration stage at the top (ToFu) or middle (MoFu) of the sales funnel are nurtured and managed.
Instead of falling through the cracks in your current sales pipeline, these leads are presented with additional resources, including materials on your website, further information from the appointment setting service, and often an iteration of follow-up appointments. Only when these prospects are ready to move from consideration to decision will SDRs set an appointment with your closing sales reps.
One Common Goal
Successful appointment setters are personable and have great communication and people skills. Hiring outsourced appointment-setting professionals can free up your sales team to work on more mission-critical tasks, such as increasing warm leads and driving revenue.
It also gives your sales representatives more time to perfect their sales pitch to leads instead of spending several hours on the phone each day trying to set up appointments.
The inbound and outbound appointment-setting services share the common goal of working to ease pain points within your lead generation, qualifying, and management structure. Although the initial strategies are unique, appointment-setting service companies include BDRs for outbound and SDRs for inbound marketing. Both of these services are typically structured similarly in cost.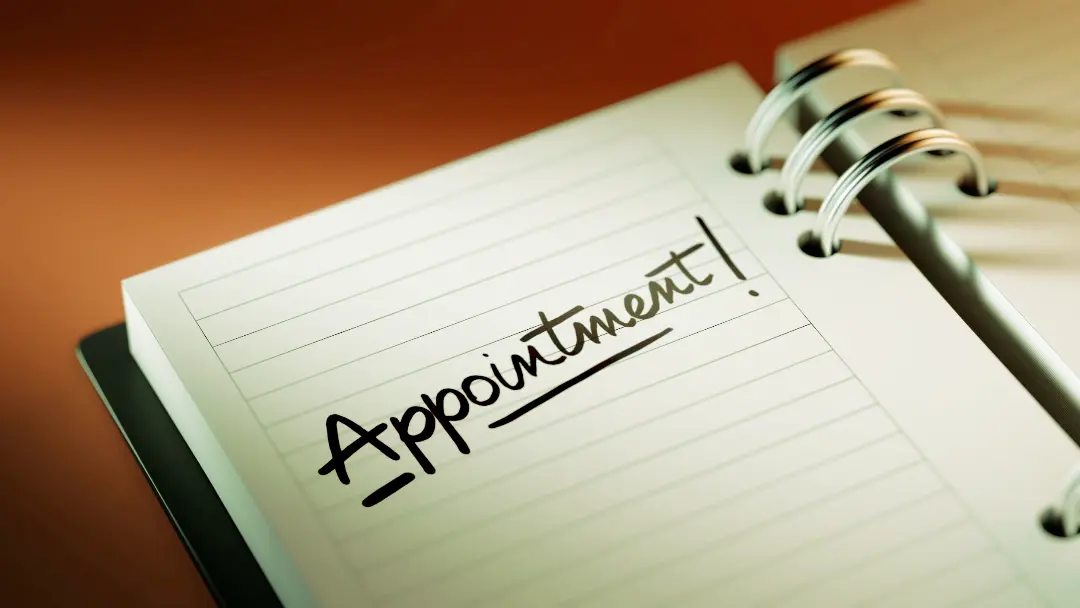 What to Look for in Appointment Setting Companies
The cost of an appointment-setting service will vary depending on the scope of your campaign. There is also variation based on the company you hire. A traditional marketing company may charge per campaign, which is typically the least beneficial. Other companies charge per lead, which is also not preferred. In this structure, the marketing company is driven by the number of leads, not the quality of the prospects.
At Valve+Meter, we apply performance marketing to guide our strategies. This is a powerful method for small and medium-sized businesses to deliver the right results. In performance marketing, every effort is attributable to data.
These tactics can be repeated and scaled when you know how qualified leads were generated, qualified, and nurtured. You are also testing strategies that are not as effective. Therefore, your campaign strategies adapt based on efficiencies. Every campaign becomes more effective, and eventually, marketing becomes an asset to drive sales growth.
Based on this perspective of marketing, some of the most important factors to consider when hiring an appointment-setting marketing company include:
Experience
Look for a company with a proven track record of success in lead generation and setting appointments. Experienced appointment setters are more effective at communicating with potential prospects and convincing them why your company's products or services can solve a specific pain point.
Also, consider what other marketing services you may need. Great business leaders build ongoing relationships. If you need website development, content marketing, or creative marketing as future needs, consider partnering with a marketing agency that offers these services and your current need for appointment setting.
Great Communication Skills
A reputable appointment setter is an excellent communicator who knows the right questions to ask. They're also great listeners and can provide excellent follow-up questions. You want to ensure the appointment-setting company understands your brand and can enthusiastically speak in your voice.
Effective Sales Skills
Although an appointment setter's job isn't to sell your company's products and services, they should use persuasive language to promote them and, ultimately, set up an appointment for your sales team to close the lead. This includes a deep knowledge of your brand, competitors, and the marketplace. If the appointment-setting service does not understand your business, it cannot serve your prospective customers.
Ability to Research
Talented appointment setters have thoroughly researched your industry, company, and its products and services and know specifically how they might benefit the prospect. An appointment-setting service must also be able to review your data, including past clients, current clients, and your competitors' marketing strategies. Analyzing the data leads to more effective strategies, such as script development and utilizing the appropriate medium to execute campaigns.
A Tailored Approach
Successful appointment setters will find potential clients relevant to your business who can benefit from your products and avoid wasting time talking to those who don't. Appointment setters must tailor your company's services to fit the prospect's needs and goals.
How Much Does a B2B Appointment Setting Service Cost?
There is no standardized cost for appointment-setting services. The costs depend on the industry, the specific services provided, the target market, and more factors. Costs can range anywhere from a few hundred dollars to thousands per month depending on how many appointments you need to schedule, the time frame you need it done within, and the level of service.
A qualified appointment-setting company such as Valve+Meter focuses on the most effective services. This involves research into your company. We use a Think First process that includes gathering data about your business and researching marketplace conditions. We present the findings to you and a strategy based on our hypothesis. In the case of many industries, we have proven tactics that are repeatable for your brand.
For some niche businesses, starting with a small campaign may be advisable. This custom approach and focus on data considers all the factors that affect appointment setting costs.
What Factors Affect How Much B2B Appointment Setting Services Cost?
Let's dig deeper into some factors that affect the cost of hiring top appointment-setting services.
Industry
The cost of hiring a team of outsourced appointment setters can vary greatly depending on your industry type. For example, highly regulated industries, such as healthcare, may require more specialized knowledge and, therefore, cost more. Valve+Meter provides appointment-setting services for various industries, including healthcare, technology, financial services, energy, manufacturing, and more.
Market Size
The size of your market can also play a large role in appointment-setting costs. For outbound campaigns, a highly competitive and crowded marketplace may require a steady iteration of outreach before appointment setters reach decision-makers. This is more expensive than in another case where a small market focuses on a few key targets.
In inbound marketing, the costs will also vary. A highly specialized product or service may require longer lead nurturing. In the case of some B2B campaigns, the appointment setters may work with prospective leads for months and sometimes over a year before qualifying the lead for your business. In other, more transactional businesses, the volume of leads determines the cost.
Number of Appointments
The quality of leads should always be paramount, but some businesses want to qualify leads using sales representatives. Some appointment-setting services may charge a flat rate for the entire campaign, and in some scenarios, there is an incentive for each appointment set. Like all of these factors, you should consider what your pain point is within your business. Do you need more appointments or only appointments with BoFu prospects?
Types of Services Provided
If your company offers a niche product or technical service, it may increase the cost of appointment setting services. Appointment settlers must do more research to fully understand your business, products, and services and how they can benefit the prospective customer.
Can Outsourcing B2B Appointment Setting Reduce Costs?
All types of businesses, especially small businesses, might initially be apprehensive about hiring appointment-setting companies. After all, it costs money. But hiring the best appointment-setting services can save your company money in several ways. They include:
Labor costs.

It'll cost your company if you want to implement an effective in-house team of appointment setters. Think of the time, resources, and money it takes to hire appointment setters, train them, and effectively manage them. If some of them struggle to produce appointments or find less-than-stellar prospects, you'll also have to lay off and hire additional employees, which is also timely and costly.

Overhead costs.

Outsourcing appointment setting can also save on overhead costs, such as office space and equipment, that you may not think about immediately.

Scalability.

When you reach specific sales goals, reputable outside appointment-setting companies allow you to scale appointment-setting efforts up or down as needed. This will help control costs instead of paying in-house appointment settings a full salary even when their services are not needed.

Expertise.

Hiring outside sales appointment makers can help your company benefit from their expertise and established appointment-setting processes, leading to greater productivity and increased appointments. Appointment setters have

continuous training

and improvement.

Specialization.

Top-rated appointment-setting companies have

seasoned professionals

who will take the time to research your company, the industry, and the products and services you're selling so they can effectively communicate with qualified businesses interested in buying from you.
There isn't a one-size-fits-all solution to the cost of outsourcing your B2B appointment-setting responsibilities. Building a team of appointment setters is challenging, even for a marketing agency.  All the factors we mentioned will contribute to the overall costs of hiring such a service. Carefully analyze the costs and benefits before hiring an outside appointment-setting service.
How Can Qualifying Leads Reduce Appointment Settings Costs?
Calling a bunch of unqualified leads who don't need your company's products and services is a waste of time. You may sell the best dental equipment in the world, but if appointment setters target businesses that don't need it, they will not convert. Let's discuss some of the ways that qualifying leads can reduce costs.
Reducing The Number of Leads
When appointment-setting companies focus on identifying the most promising leads that are more likely to convert for your sales team, it'll reduce the number of leads that need to be pursued, saving resources and time.
Identifying the Key Decision-Makers
Top outside appointment-setting companies are expertly trained to identify the key decision-makers within companies and set up appointments with them. Talking to or setting up an appointment with the wrong person can be a waste of time, effort, and money.
Understanding a Prospect's Needs
Knowing a potential customer's needs and budget can help an appointment setter tailor their pitch to increase the chances of a conversion.
Prioritizing Leads
It can be difficult to decide which prospects to go after first. Appointment setters at top outside agencies such as Valve+Meter have the know-how and training to focus on the most important leads to increase conversion rates for your sales representatives.
Increasing ROI
Also, by focusing on the most qualified leads, appointment setters have a higher chance of converting prospects to leads that your sales team can close on, which will help increase your company's return on investment.
Can Scalability Reduce Appointment Setting Costs?
Scaling your company's appointment setting efforts up or down can dramatically improve overall efficiencies and save time and resources.
Allowing for growth.

Businesses can grow and expand quickly by working with outside appointment setters who can increase their efforts to bring in more qualified leads for your sales representatives.

Reducing the need for additional staff.

Hiring new employees is expensive. You must consider the hiring process, training, new equipment, and health benefits employees require. You can skip these costly expenses by scaling up the efforts of outside appointment setters working on your company's behalf to generate additional leads.

Improving efficiency.

The ability to scale appointment-setting efforts allows you to adjust the process to your business's changing needs.

Using technology to your benefit.

Top appointment-setting companies such as Valve+Meter use state-of-the-art technology, including automation, to handle and track high volumes of leads.
Contact Valve+Meter for Appointment Setting Services
Valve+Meter Performance Marketing has a team of business development representatives (BDRs) and sales development representatives (SDRs), who can execute effective appointment setting services for your company. We're a full-service marketing company that employs a team of talented appointment setters who are motivated and thrive in a cooperative environment. Contact us today to schedule an appointment to learn more about our services.
Contact Us