Converting a phone call or email to a qualified lead can be a complicated process, often requiring a well-trained team of appointment setters, a specifically-designed script, and a certain amount of nurturing. Sometimes it can take as many as twenty touches to earn a qualified appointment.
Creating an appointment setting process is expensive and often requires a lot of time and resources for your company, stealing attention from the priority tasks that your selling team needs to complete.
But cold calling works, and more appointments, especially qualified appointments, are good. thing. Likewise, many companies turn to outsourced appointment setting partners to get the job done.
Outsourcing appointment setting as an outbound lead generation tactic often gets a bad reputation with businesses who believe a third-party service could not provide what they need or benefit them in this area. This is far from the case, and effective outsourced appointment setters can customize your marketing strategy, script and process to work hand-in-hand with your marketing goals.
Obviously, this approach is more effective at converting prospects into qualified appointments. Check out some of the most common misconceptions businesses have about outsourcing appointment settings.
Misconception 1: Appointments Are Not Qualified
The ultimate goal of an outbound lead generation strategy is to convert prospects to qualified appointments for your sales department to turn into clients. Many businesses think outsourcing their appointment setting will not gain them the appointments in their demographic or have the potential to turn into a customer.
Any reputable B2B appointment-setting service will have a system to properly engage prospects, nurture the conversation, and qualify the interest during the call. Their appointment setters will be versed in your ideal customer profile (ICP) and will understand what makes prospective clients engage with your company.
Misconception 2: Even Qualified Appointments Won't Turn Into Deals
This concern is commonly linked with the first. When an appointment is unqualified, it is unlikely to result in a deal or sale, thus making it an inefficient use of the salesman's time. The key to outsourcing b2b appointment setting will lie with your choice of the outsourcing company.
When choosing a company for outsourcing appointment setting, discuss with them the process of qualifying leads and what set of guidelines need to be met before the company will pass it on to you. Appointment setting services using, for example, the Budget, Authority, Needs and Timeline (BANT) criteria to qualify their appointments have an average conversion rate that can run as high as 60%.
Misconception 3: Scheduling Appointments Is Easy
While it may sound like a simple task, scheduling a qualified appointment can take multiple engagements and a well-versed and researched script to get the qualified appointments you need to turn potential prospects into clients.
Large corporations will often employ inside sales personnel who will create a one-on-one rapport with potential leads to turn them into qualified appointments.
This process can take several weeks, and numerous exchanges and results in a significant amount of time and resources to train and maintain an inside sales team to be able to build up this type of relationship.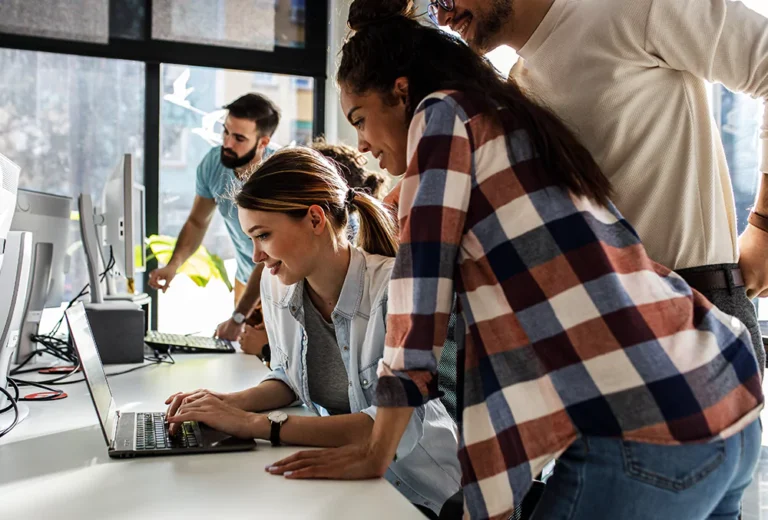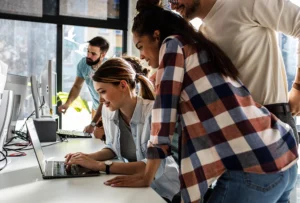 When you choose an outsourcing appointment setting, you will be choosing a company who has the sole purpose of engaging prospects and qualifying them for your company. An effective appointment setting agency will have the ability to obtain a qualified appointment in as little as one engagement.
Misconception 4: Salespeople Should Be Responsible For B2B Appointment Setting
Many companies require their own salespeople to schedule their appointments. Unfortunately, this can be an ineffective way for them to use their time. A salesperson is often seen as a closer. They are the person you send to an interested party to close the deal and cement the new relationship between the customer and the business.
Additionally, your salespeople will need to spend their time nurturing the relationship to ensure customer satisfaction and promote repeat engagement. Time spent looking for qualified leads, or cold calling, can result in hours lost better spent on closing the prospects on the verge of making a decision.
By outsourcing appointment setting, you are not only freeing up some much needed time for them to focus on the essential aspects of their job, you will also be providing them with qualified leads so they can be more efficient and convert more prospects.
Misconception 5: It Is Simple for a Business to Build an Inside Sales Team
As with building any effective team, building an inside sales team to reach out to prospects and qualify leads can be an exhaustive, time consuming and costly process.
You will need to plan your workflow, acquire the equipment you will need, go through the process of hiring qualified individuals, provide initial training sessions as well as supplemental training on updated processes, and employ managers and supervisors to oversee the operations.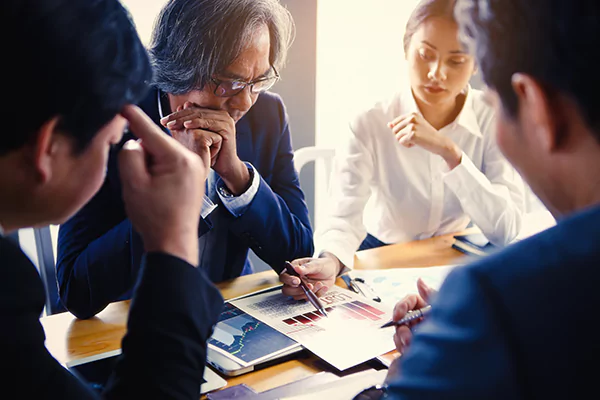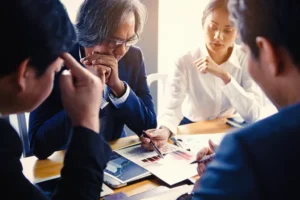 The process can also be even more daunting if turnover is a concern as new appointment setters will need to be continually hired and trained as others leave.
Once you have established the basis for forming a team, you will have to develop and put in place a strategy for how calls will be handled, followed up, and what qualification process will be used.
Will a cold call strategy be used? Will leads be gained from marketing campaigns? Will the same script be used for each call? If the script is variable, will the appointment setters be allowed to make their own alterations? In the end, developing your own inside sales team can be an extensive process unlikely to provide you with the experience an experienced appointment setting company can provide.
By outsourcing appointment setting, you will save the time and money it takes to create and train an inside sales team. In addition, you will save on the costs of maintaining the team of appointment setters and on training costs needed to meet and exceed your goals.
Misconception 6: A Cheap Appointment Is as Good as an Expensive One
As with anything in the world, you get what you pay for. There are literally hundreds of shady lead generation services who will offer up an appointment setter to send emails to your target list. And they'll do it for minimal cost.
When an appointment is set and passed along to a salesperson to close the deal, it is expected the lead has been properly qualified. If you are receiving unqualified appointments from an offshore appointment setter, you will add more time and money to the process to qualify the lead before it would be suitable for a salesperson to invest additional time.
Some companies may feel the goal is to simply create appointments–one appointment is as good as any. Unfortunately, these meetings will take a lot of time and resources to complete, and if the customer has no intention, no inclination, or no means to become a customer, the time and resources put in will have been wasted.
When you outsource this form of lead generation, it is vital that the appointment setting services you consider know the value of qualifying prospects before setting the appointment. While these companies may have higher rates at the outset, the savings can be significant if the appointments they set have more likelihood of turning into clients.
Misconception 7: All B2B Appointment Setting Services Are the Same
There can be high-quality and low-quality products and services in any industry, and appointment setting is no different. While you can hire just about any appointment-setting company to get you some appointments, companies solely focused on numbers and who do not employ the processes needed to properly qualify appointments can leave you with multiple unproductive appointments and will result in wasted time by your sales team.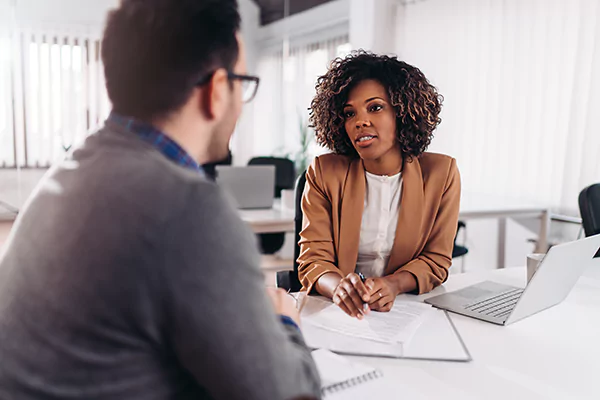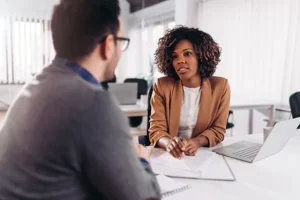 Outsourcing appointment setting can be an integral part of creating an effective sales strategy as long as you choose a company who can bring value to your sales team by providing you with the potential leads you need to gain the customer you want.
Why Should You Use a B2B Appointment Setting Service?
When considering a new lead generation channel like this, it's often best to look inward to determine if you should outsource appointment setting in your business. Among the things you might notice:
Although You Are Generating Leads, You Are Not Seeing Any Tangible Results.
Is your lead generation team focused on the right prospective clients? On the right industries? Is your sales management incentivized to create appointments instead of revenue?
Your Current Appointment Setters Don't Have The Right Level Of Focus
Are you set up to manage your process? Do your appointment setters have industry expertise, business acumen, sales experience, and a service mindset? Are they interested in just making contact and not on creating more opportunities?
B2b Appointment Setting Isn't A Core Focus Of Your Team
Are your appointment setters great at cold calling? Do they know how to reach a decision maker? Does your sales manager or sales organization value this form of lead generation?
You've Been Skeptical Of Appointment Setting Services
B2B appointment setters can provide a great resource for qualifying leads and help to ensure your sales team has the time to do their job instead of wasting their time and efforts chasing down impossible prospects.
Not all B2B appointment setting companies are the same. The key to making sure your B2B appointment setting service is efficient and a proper investment is choosing the right company to service your needs.
Why Choose Valve+Meter for B2B Appointment Setting Services
Valve+Meter Performance Marketing knows what it takes to set meetings for their customers and work directly with your sales team to help ensure they get them the appointments they need with the appropriate decision makers.
Valve+Meter uses a team of highly skilled and experienced appointment setters who blend their skills in technology, techniques, training, selling, and audience segmentation to ensure that customers are provided with the prospects and qualified appointments they need to close deals and increase sales.
Save time. Increase focus. Let your sales team grow your business, and let us find the right prospect. Take the first step in increasing your pipeline by scheduling time Valve+Meter to learn more about outsourced lead generation.