The Importance of Your Google Business Profile
Your Google Business Profile listing is your business's most influential online page today. Your Google Business Listing is often the first impression for your potential customers.
It is also a powerful branding tool for Google searches. When an existing customer or referral searches your business name, the search results page (SERP) will show your Google Business Profile (GBP) alongside organic search results.
A strong and well-managed business profile provides accurate business information that can immediately answer users' questions. Likewise, a business profile that is missing information, littered with poor imagery, and filled with poor reviews can damage your brand's reputation.
You never get a second chance to make a first impression, so optimizing your Google Business Profile is a top priority for any local SEO strategy.
Google Business Profile versus Google My Business
In November 2021, Google announced a rebranding of Google My Business (GMB) to Google Business Profile (GBP). While many people, including some marketing materials, still refer to Google My Business, all Google local search profiles are now called your Google Business Profile (GBP).
Steps to Optimize Google Business Profile
Google wants a positive experience for its users. The primary goal of the Google organic search is to provide accurate answers to a user's queries. Your Google Business Profile provides instant business information relevant to people seeking your name, services, and products.
For local SEO, your Google Business Profile will appear in native searches and Google Maps. When fully optimized, your profile includes your complete business name, address, primary business category, and business hours. You should also add all relevant service areas, products, and critical features of your business. Therefore, consumers are more likely to discover your business profile when inside the local search radius.
However, there is far more to simply listing your name, address, and hours.
For example, the profile page allows you to schedule an appointment, chat directly with a sales team member, and visit your website. You can post updates and offers through your business profile.
These appear alongside one of the most essential features of your Google Business Profile: customer reviews. Nearly every purchase starts with a Google search.
Potential customers will likely click on a better profile if your business profile is not optimized and reviews are poor or few. This is disastrous for local SEO, but improving your business account is simple and accessible once you claim your profile.
Step 1: Claim and verify your profile
The first step in optimizing your Google Business Profile is to claim and verify your business. This ensures that you have control over the information that appears on your profile. The process is simple to execute with a verification method that protects your business against fraudulent claims from a non-business owner.
Step 2: Complete your profile
Ensure all your business information is accurate in your Google Business Profile. You can select the appropriate business category.
Sometimes, you want to choose multiple categories to increase your local search ranking for all relevant searches. For instance, you may choose a primary category of "Marketing Agency" with additional categories of "Advertising Agency" and "Marketing Consultant."
Direct searches for your primary category will show your business location, and prospective customers searching for similar products or services will also see your listing.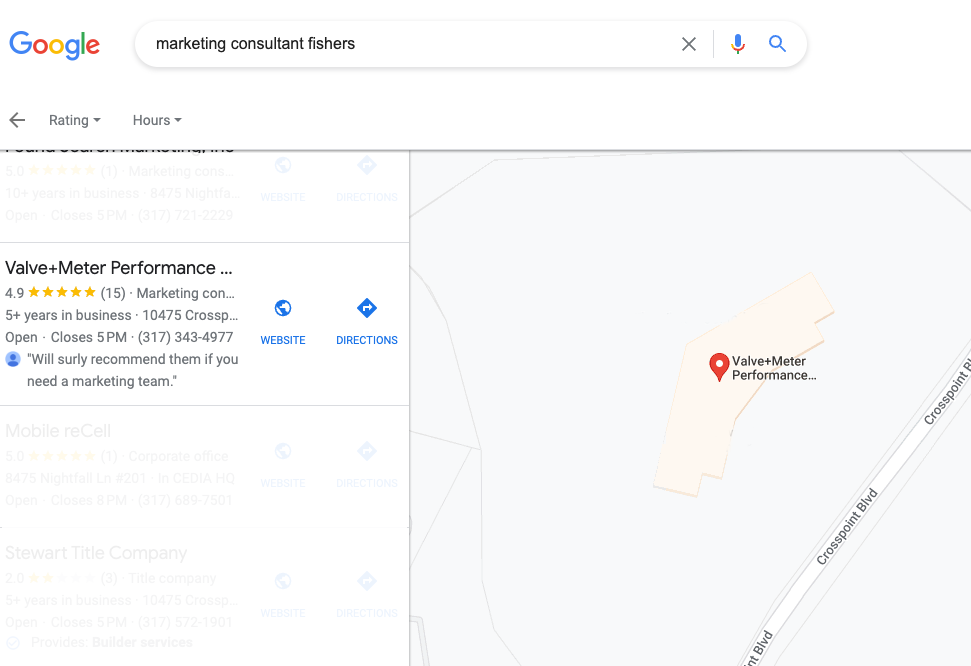 Suppose your business does not serve customers from your location or you are a hybrid business offering products from a location and at customers' homes. In that case, you will complete your profile by including a service area.
Service area businesses include many home service businesses and food delivery businesses. A service area business will not show a physical location but will still feature in searches on Google Maps within the area you serve.
Step 3: Add Photos
Adding high-quality photos to your Google Business Profile can help make it more attractive and engaging to potential customers. Every business should have a powerful cover photo that jumps out to users.
This can be especially important for customer-facing businesses with showrooms. Photos are essential for any business where customer service is the primary product. Restaurants, gyms, entertainment spaces, and hospitality must have up-to-date and high-quality images.
Prospective customers will view Google Business Profiles to choose dining, entertainment, and retail business choices. Inviting images stand out from competitors, so regularly adding new images is best practice along with your cover photo.
Step 4: Optimize Your Business Description
In 2018, Google announced that business owners could include their business descriptions within Google Business Profiles. This allows you to introduce your business to prospective clients directly. This is another piece of real estate Google has granted local businesses to be visible and clearly state their core mission.
Like in all SEO, using keywords helps search results and attract prospective customers. Other businesses may only offer a brief description in this section. If you provide valuable insights and a unique perspective in your description, you may capture the attention of new prospective customers for your business.
The Description is visible just below your reviews on your listing. You can be sure that anyone looking at your Google Business Profile will see the reviews. Make sure more customers also see your voice.
You're allowed 750 characters, but only the first 250 appear before being cut off in the Knowledge Panel. So, put your most important information and keywords towards the beginning of your Description.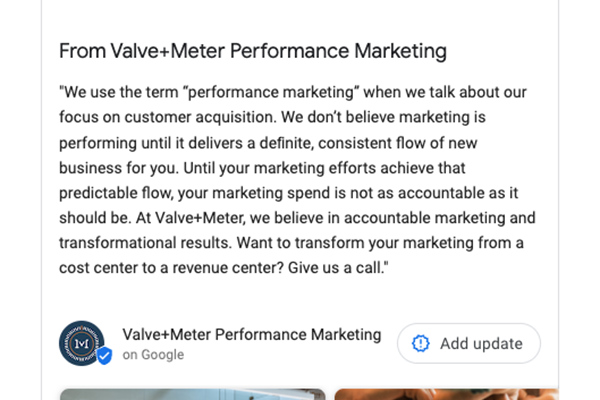 As with anything Google rolls out, there are guidelines Google makes you follow to ensure you are not spamming or being deceptive. And yes, they review Descriptions, so make sure your profile is up to date and filled with complete and accurate information.
Step 5: Ask For and Monitor Reviews
The most critical element to raising your brand recognition is happy customers. Google has become the most trusted source for customer reviews, with 6 out of 10 consumers saying they first go to Google before any other online source.
Positive reviews and a high rating can help your business stand out in a Google search and appear directly on your GBP listing. When you earn the appreciation of new customers, the best place for their accolades is on Google.
You can create and share a link for customers to easily and quickly support your brand. Of all Google tools, reviews leap out to searchers.
Many businesses, especially in customer-focused industries, rely on the quality of customer reviews. Ultimately, you will receive poor business reviews. This may occur because of legitimate transactions or malicious actors.
There is a process to request Google remove a review, which can help your local SEO. However, you do not have complete control over your Google business listing.
You do have control over your policy and approach to responding to reviews. Studies show that consumers are likelier to visit a business that responds to negative reviews.
When you respond to every positive and negative review your company receives, you signal to customers and prospects that you appreciate their feedback and care.
Adopting a standard of responding to every Google Business Profile review or simply allowing customer reviews to speak for themselves is the best practice. Potential customers may question your brand if you respond only to positive reviews or open a dialogue when a negative review is left on your profile.
There is no clear and precise strategy, but you should assume that an honest mix of positive and negative reviews will appear in local search results for your business.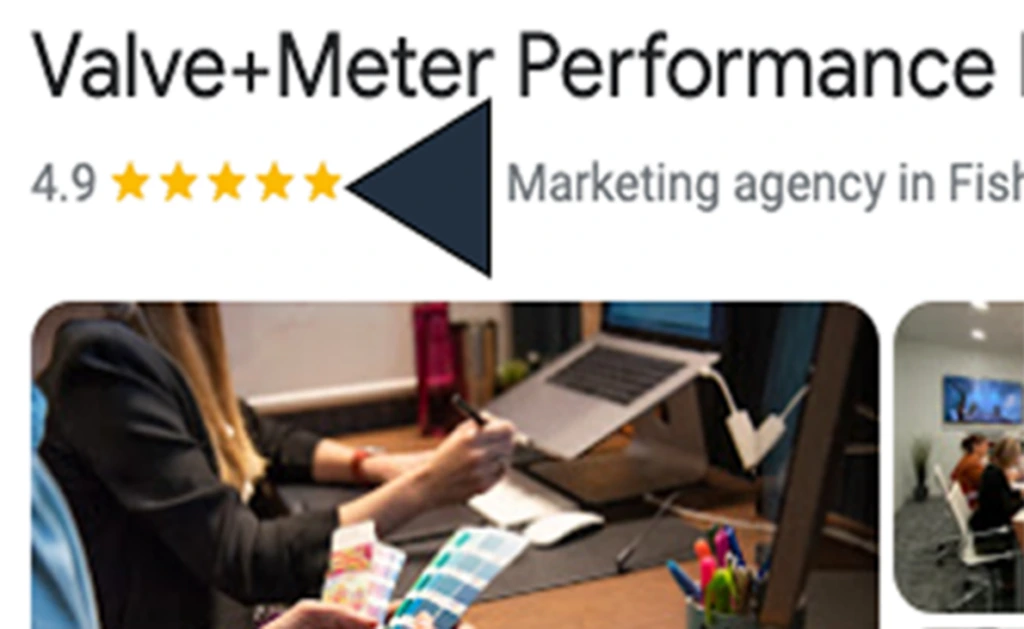 Finally, not all businesses will rely on a high volume of Google reviews. In business-to-business, encouraging trusted clients to leave a quick review helps your profile. In all business categories, an endless number of 5-star reviews is deceptive. Users and Google see through fake reviews.
Ready to Take Your Local Business to the Next Level?
Let's discuss how you can improve your rankings, scale your business, and achieve the outcomes you deserve. Our Gap Analysis can help you understand what needs to change. Schedule time today!
Request a FREE Gap Analysis
You're Undervaluing What Google Business Profile Offers
Now, here's the critical point where too many companies fall short. Many companies claim their Google Business Profiles, fill in the required information, and forget about it.
Google My Business became a limited way to reach new customers across Google. GBP is far more sophisticated than Google My Business because it allows ongoing interaction and improvements.
Google isn't just some old-fashioned business directory listing service. That means you need to take all of the tools Google provides and create a competitive advantage over your competition so you will rank higher in local searches and be able to interact with more potential customers.
Edit profile, reading reviews, and adding photos are primary functions to optimize your profile.
If They Reach Out, You Better Listen
One of the most basic features is the setup of FAQs. If you have a list of frequently asked questions on your website, you should include this on your Google Messages.
Live chat functionality for businesses is no longer a "nice to have" feature — it is one of your customers' most vital communication channels today. However, not enough companies are utilizing digital instant messaging.
Seventy-two percent of companies we researched in The State of Speed to Lead in Home Services were not using live chat on their website.
The main benefit of using messaging tools is allowing customers to get an instant response to the questions they need to be answered before deciding whether to engage in a sales conversation. They either get the information they need or move on to another competitor.
So, it's no wonder why 79 percent of online customers say they prefer live chat purely because of the immediacy it offers compared to other marketing channels.
With your Google Business Profile listing, you can enable live messaging capabilities to text directly with customers from your cell phone. This allows you to connect directly with searchers interested in what you offer and engage with them in real time while they look at your GBP listing. You could conduct an entire sales call via text messaging, increasing the odds of closing a deal, all from a Google search.
How to Use Messaging in Google Business Profile
To start using Messaging, log in to your Google Business Profile dashboard and click on Messaging:

After verifying your physical address and cell phone number and adding a custom welcome message reply, you're up and running.

If you don't want to receive Messaging directly to your phone's text message inbox, you can download

Google's Allo app

and connect your phone number to an Allo account. This will send any messages directly to Allo and not get mixed up with other personal text messages on your cell phone.
While Messaging is a great way to interact instantly with customers, the feature is only available now for mobile web users who perform a mobile web search on Chrome.
Performance – Simple Analytics
The performance tool is a very basic and easy-to-understand analytics tool. This only monitors the performance of your profile.
Many business owners use a more robust analytics tool to monitor marketing efforts. Still, small business owners and individual entrepreneurs who rely on your business profile for leads should actively engage with the performance tool.
Advertise
Google Ads helps your search visibility when your website content does not currently rank in relevant searches. The best digital marketing blends paid advertising with native search engine optimization.
Edit Products and Edit Services – A Second Online Showroom
You can list the products you sell and your services for free on your Google Business Profile. While setting up this part of your business dashboard can take time, discovery searches capture potential local customers without extensive changes to your primary website.
The Products and Services sections allow you to tell customers more about what your business offers directly from your GBP.
Bookings and Appointments
Google My Business had the capability to add an appointment URL to your profile. You can set up appointments or bookings using Google Reserve in Google Business Profile Manager.
You must set up an account with one of Google's supported scheduling providers for this function. This allows users to schedule a time for you to visit their home or for them to visit your company without ever leaving Google to book the appointment.
Once verified and services are connected to Google Reserve, this feature is a simple way to grab interest and convert more appointments directly from search and your business listing. It also helps stand out from competitors not using this method.
For smaller companies or businesses with websites that are not optimized for mobile, you can keep online offerings up to date without reinventing your entire digital marketing platform.
Add Updates – Increasing Your Search Visibility with Google Posts
Essentially, Google Posts are like mini-ads or social posts that appear in your Google Business listing. They live under the Knowledge Panel and on your Google Maps listing.
This is an excellent opportunity to promote an event you are hosting, either at your location or virtually, and could link to a registration page. You can also create a Post to show off a new product or service you now offer, with crisp imagery and calls to action back to your website for more details and pricing. Around the holidays, have fun with a festive Post your customers will appreciate.
In the right business categories, posting once a week is sufficient. Professional and B2B companies should be active but must not add new business photos daily. For other businesses driven by the passion and interaction of customers, Google Posts should align with the frequency of your social media. If you post daily on social media, sharing the same enthusiasm on your GBP is easy and effective.
Q & A -Don't Neglect Questions & Answers From Prospects
One of the most underrated features that deliver the largest boost for your local business is the Questions & Answers feature on your Google My Business listing. Essentially, this is an FAQ page for your company that you or your customers can answer.
This is an excellent pipeline for hearing directly from people asking about your business and services, allowing your team or customers to respond to those questions.
The more information a searcher has on your business, the more likely they will act and engage with it online. There are some unique intricacies that businesses and sales teams need to keep in mind when dealing with Questions and Answers.
To see, ask, or answer questions in Google Maps about a business, a user must be:
Using Chrome on a desktop computer.
Using an Android device.
Performing a mobile browser search in Chrome on an iPhone or Android device.
However, when a new question is asked, Google has started sending email alerts to any email address tied to your Google Business Profile account.
To answer any question under your business' Google account, log in to Google Maps using the same credentials as your Google Business Profile listing and answer the question. You can upvote specific questions, and Google will rank those higher in the Questions & Answers section of your listing.
Remember that anyone can answer questions about your business, not just you. If you see inaccurate answers, you can reach out to report abuse.
Start Using Your Google Business Profile Listing to Generate More Sales
Customers are looking for your products and services. In the past, Google My Business was a minor showcase for branded search results. Your Google My Business page would appear when your name was searched, but Google Business Profile has evolved. You can curate your brand on Google from the biggest business to the smallest entrepreneur. The more you interact with this tool, the more capability you discover.
At Valve+Meter Performance Marketing, our SEO Agency helps clients move beyond Google My Business and optimize Google Business Profiles. A well-managed profile with beautiful images, regular business posts, and contact details helps search engines deliver the leads your business needs. Want to learn other ways your business can increase sales? Request a free marketing analysis from our team of experts today!