Are you looking for a new home service business you can start this year? Do you want to start your own business? Then check out this complete list of home service business ideas that are both lucrative and extremely in demand throughout the US.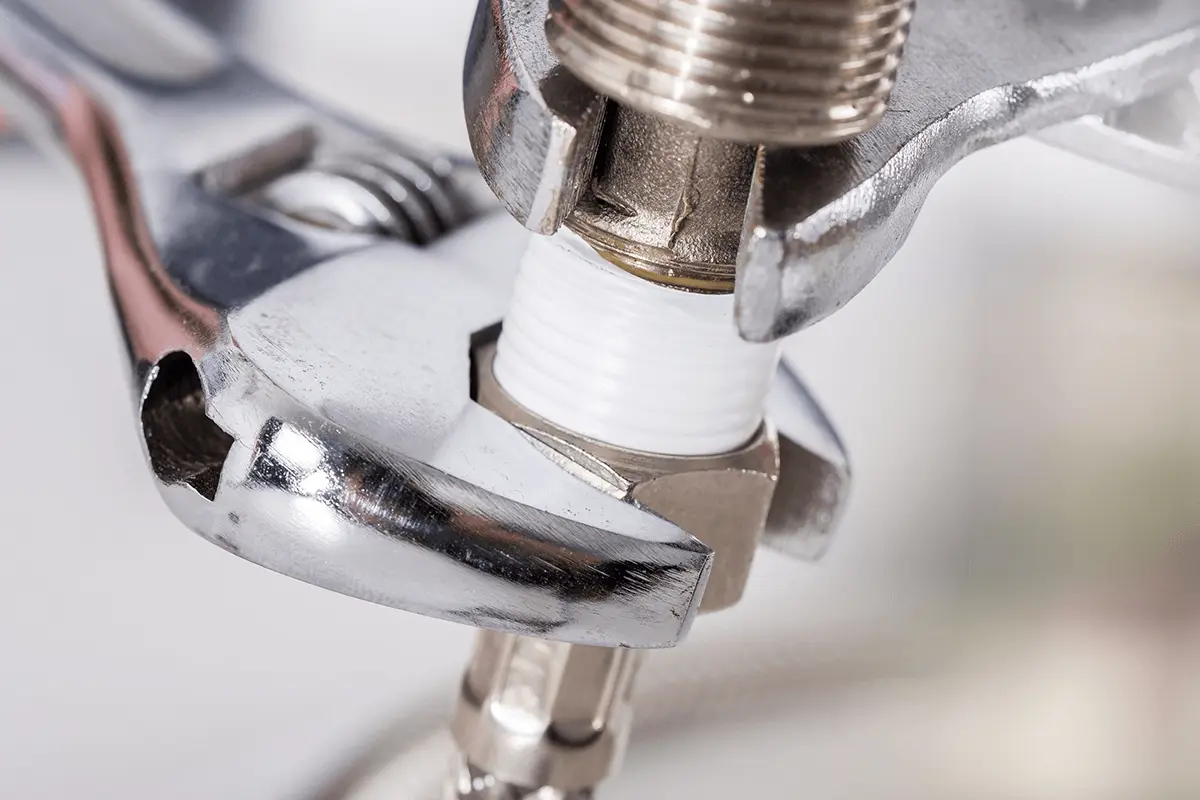 Home Service Business Defined
As the saying goes, "home is where the heart is." It's a place where we feel comfortable and safe, where we can relax and unwind after a long day. However, homes require maintenance and upkeep to remain in tip-top shape. This is where home services come in. Home service businesses provide products and services for the interior and exterior of homes. This includes appliances, infrastructure, artifice, and everything in between. If it has to do with maintaining and repairing homes, then business fits into the home service industry. In the United States, there are several types of home services in high demand.
Home Services in Demand in the US
If you want to start your own home service business, you will definitely need inspiration. Because there are many types of businesses within the industry, a step by step strategy is necessary. The first step is determining the greatest opportunity that will suit your skillset. So what are the most in demand home service businesses now?
Remodeling Services: The home stock in the US is aging. The availability of homes in many cities is also limited. These two factors means that remodeling and renovation homes businesses are in high demand. Families are staying in homes longer than in prior years. Older homes need maintenance and repairs including flooring, doors, kitchen fixtures, bathrooms, and other spaces. As families mature and change, the basement, attics, and other spaces are often modified to suit these life stages. If you have skills in working with people and trades your own business may thrive as a home remodeling contractor or specialist in remodeling.
Cleaning Services: House cleaning services are in high demand, especially among busy professionals, families with children, and aging Americans who prefer to stay in a single family home into retirement. From basic house cleaning to deep cleaning, a house cleaning business is essential for maintaining a clean and healthy living environment. You may consider home service business ideas like carpet cleaning, exterior house washing, chimney sweeping, or general housekeeping. Home cleaning is one home service business that is growing so much in demand that on demand home services apps connect cleaning services with homeowners.
Lawn Care Services: One of the most commonly requested home services each spring is lawn care services. There are many home service businesses within this category including basic grass mowing, trimming, and lawn clean-up. Specialities include mulch, landscape architecture, arborists, gardening, and plant care. With most Americans living in suburban areas, lawn care services are in high demand. Throughout many cities lawn care services can balance contracts with residential homeowners with larger commercial and municipal contracts. Many cities, park departments, businesses, and homeowners associations (HOAs) have shifted in recent years to using contractors instead of employing landscapers.
Plumbing Services: Perhaps the best home service businesses are the essential services. Plumbing issues can be a nightmare for homeowners. From leaky faucets to burst pipes, plumbing problems require immediate attention, and that's why plumbing services are in high demand. Licensed plumbers with skills in marketing and working directly with customers can be your own boss and provide a valuable service.
HVAC Services: Heating, ventilation, and air conditioning (HVAC) systems are essential for maintaining a comfortable living environment. HVAC services are in high demand, especially during extreme weather conditions. HVAC Demand is Highest in Kentucky, Virginia, and Tennessee. One area of home services in high demand is heating, ventilation, and air conditioning (HVAC). A recent report by Zion Market Research found that the HVAC market is projected to reach over $277 billion by 2026. This growth is attributed to several factors, including increasing demand for energy-efficient HVAC systems, the rise of smart homes, and a growing focus on indoor air quality. The report also found that the residential sector is the largest end-use segment for HVAC systems, accounting for over 50% of the market share. With continued focus on energy efficiency and indoor air quality, the demand for HVAC services is expected to remain strong in the coming years.
Handyman Services: Handyman services cover a wide range of tasks, from installing shelves to repairing drywall. These services are essential for homeowners who want to maintain and improve their homes. In many areas, homeowners are seeking a local business instead of a faceless corporation. When your personality is applied to your skills, your business ideas can flourish.
Pest Control Services: Pests can cause damage to homes and pose health risks to occupants. Pest control services are in high demand, especially during the warmer months. In recent years, homeowners have placed a greater focus on cleanliness and pest control fits into this home service business opportunity.
Home Security Services: Home security services, such as security systems and cameras, are essential for ensuring the safety of homeowners and their families. Like many other home service business ideas, you will need to understand the value you are providing homeowners. On demand home services are solving a problem. Home security provides peace of mind for families. If you have skills and a passion for caring for people, this may be the best home service business idea for you.
Moving Services: Moving is a stressful and time-consuming process. Renting vehicles, handcarts, and the need to purchase packing materials is expensive and time consuming. There are specialties within the moving services including haul away of junk, heavy moving specialists for furniture and appliances, piano movers, antique movers and other businesses that homeowners need. Many general moving services are in high demand, especially for people who are relocating long distances.
Painting Services: Painting is an affordable way to refresh the look of a home. Painting services are in high demand, especially for homeowners who are looking to sell their homes.
Electrical Services: Electrical issues can be dangerous and require the attention of a professional. Electrical services are in high demand, especially for older homes that may have outdated electrical systems.
Roofing Services: A leaky roof can cause significant damage to a home. Roofing services are in high demand, especially during the rainy season.
Carpentry Services: Carpentry services cover a wide range of tasks, from building furniture to installing cabinets. These services are essential for homeowners who want to add a personal touch to their homes.
Factors Affecting the Demand for Home Services
Whether you are considering pest control, carpet cleaning, or pet sitting mot home service businesses have a unique set of challenges in growing. Several factors affect the demand for home services, including:
Geographic Location:

The demand for certain home services varies by region. For example, lawn care services may be in higher demand in suburban areas, while a pest control business may be more in demand in rural areas.

Demographics:

Demographic factors such as age, income, and family status can also affect the demand for home services. For example, families with young children may be more likely to require home cleaning services, while older homeowners may need more handyman services.

Economic Factors:

Economic conditions can also affect the demand for home services. During times of economic hardship, homeowners may delay or cut back on home maintenance and repair services. Home service businesses like pet sitting and tree trimming may be demanded in more affluent areas and neighborhoods.

Technological Advancements:

Technological advancements have also impacted the home services industry. For example, the rise of smart home technology has led to increased demand for home security services. Electric vehicles, solar energy, and homeowners focused on reducing the carbon footprint of their home has generated new business opportunities for electricians. Work from home and the internet of things has created new demand for IT professionals that install, maintain, and repair residential computers and internet connected devices.
Future of Home Services
The future of home services is bright, with continued technological advancements and an increasing emphasis on home comfort and safety. Advancements in technology such as automation and artificial intelligence are expected to revolutionize the industry, making home services more efficient and cost-effective.
The impact of the COVID-19 pandemic has also highlighted the importance of home services, as homeowners spend more time in their homes and place a greater emphasis on cleanliness and hygiene.
For savvy entrepreneurs the home service market may be a great business opportunity for you. For some people you may just need some extra money or a steady stream of new clients. Here are a few key questions to making informed decisions as you start to write a home service business plan:
Some homes service businesses are a highly competitive landscape. What is your niche?

Homeowners will need to discover your products and services. What is your online marketing and digital marketing strategy?

An on demand service must allow homeowners to easily schedule appointments. Does your website offer scheduling?

Is your goal to work flexible hours or to grow your business?

Is your business seasonal or year round?

Will you need employees or are you providing a bespoke service to homeowners?
Clearly, these are vague questions meant only to guide you toward the concept of a business opportunity to the actual application of your chosen profession. You may also consider what service every house needs if you have a broad set of skills or you are looking to create a home solutions business with multiple services.
In Summary
In conclusion, there are several types of home services in high demand in the United States, including cleaning, lawn care, plumbing, handyman, pest control, HVAC, home security, moving, painting, electrical, roofing, carpentry services and many more.
Factors such as geographic location, demographics, economic conditions, and technological advancements affect the demand for these services. The future of home services is bright, with continued advancements in technology and an increasing emphasis on home comfort and safety.
If you are interested in the home service market, there are many great resources and strategies to empower revenue through performance digital marketing.
FAQs
The cost of home services varies depending on the type of service and location. It's best to get multiple quotes from reputable providers to compare prices.
It's important to do your research and choose a reputable provider with good reviews. You can also ask for references and verify the provider's licensing and insurance.
The most common reasons for requesting home services are for maintenance and repair, cleaning, and home improvement projects.
You can find reputable home services providers by asking for referrals from friends and family, checking online reviews, and verifying licensing and insurance.
You can save money on home services by doing some tasks yourself, such as cleaning or minor repairs. You can also compare prices from multiple providers and look for discounts or promotions.