At first glance, the most in demand homes services seem like the most necessary. However the home service industry is rapidly changing. A home service business like handyman services, your local house cleaning business, and pest control services are always in high demand. There are different services emerging that while not as popular home services, provide necessary and highly valuable services to homeowners, renters, and landlords.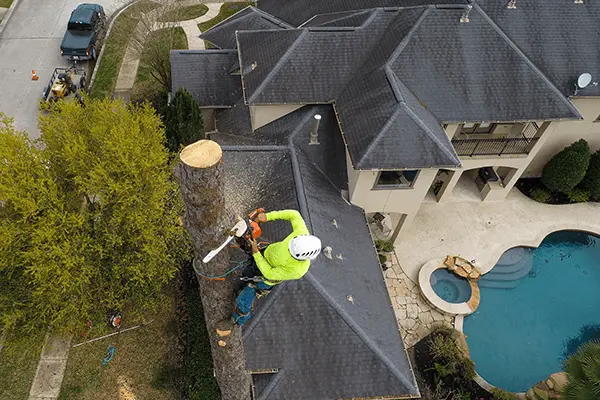 Introduction to Home Services
Your home is your sanctuary, a place where you can unwind, relax, and make memories with loved ones. But to keep it running smoothly and looking great, you need a variety of home services. Just what are home services, and why are they so important?
Importance Of Home Services
Home services encompass all businesses that provide services to people's homes including caring for the interior, exterior, land, and in many cases the occupants of a home. From cleaning and maintenance to home improvement projects, many home service businesses are so common you may not consider the great size of this industry.
These services are essential for keeping your home in tip-top shape, ensuring its longevity, and preserving or even increasing its value. Let's dive into the most needed home services that you should consider for your home.
Top Home Services You Need
Every house is different, and only you can assess what your home needs most. There are many types of home service businesses, and, as you think about of the most in demand home services you might need, make sure you consider the following.
Cleaning Services
One of the most commonly requested home services is cleaning. A clean home is visually appealing and promotes a healthy living environment. There are different types of cleaning services to consider:
Standard Housekeeping: Regular cleaning is crucial for maintaining a tidy and organized home. This is one of the most common on demand home services. It typically includes dusting, vacuuming, mopping, and wiping down surfaces. Many homeowners choose to do this themselves, but hiring a professional cleaning service can save you time and effort, allowing you to focus on other priorities. A home cleaning service business is often an opportunity to build your own business for young entrepreneurs and experienced home service professionals.

Deep Cleaning: Some home service tasks go beyond regular cleaning, addressing hard-to-reach areas, and removing built-up dirt and grime. This service is recommended periodically or when moving in or out of a home. Professional deep cleaning services have the equipment and expertise to clean your home, leaving it spotless and refreshed thoroughly. This includes service like carpet cleaning, post-construction cleaning, and other businesses that use skill and training to serve customers in their home.
Maintenance Services
Routine maintenance is crucial for keeping your home functioning efficiently and preventing costly but necessary repairs. Maintenance of appliances and the safety systems within your home are often lower cost options than paying for a major furnace repair. Some key maintenance services include:
Plumbing: Controlling the flow of water safely into your home and the removal of wastewater drives the plumbing industry. Unlike home cleaning services who only need basic tools and can be performed by most homeowners, licensed plumbers are skilled and educated. Plumbing issues can lead to water damage, mold growth, and expensive repairs. Regular plumbing maintenance, such as fixing leaks, clearing drains, and inspecting water heaters, helps keep your plumbing system in good condition and avoid potential problems.

Electrical: Electrical maintenance ensures your home's electrical system is safe and efficient. This includes checking outlets, switches, and circuits, as well as maintaining or upgrading your electrical panel. Regular electrical maintenance helps prevent power outages and electrical fires.

HVAC: Heating, ventilation, and air conditioning (HVAC) systems require regular maintenance to operate efficiently and maintain a comfortable indoor temperature. Regular HVAC maintenance includes cleaning filters, inspecting and repairing components, and monitoring system performance.
Maintenance is not the sole focus of these home service businesses. HVAC, electrician, and plumbing services, schedule appointments for installations, emergency repairs, and on demand service. These services account for a major segment of the home services industry. In terms of safety and function of a home, safe temperatures, lighting, and access to plumbing services are the most necessary home services.
Home Improvement Services
Home improvement projects enhance your home's appearance, functionality, and value. While the aesthetics may not affect the primary health of the occupants within a home, the question of what homes services are most needed may refer to what home services businesses are new customers seeking.
Some popular home improvement services are:
Painting: A fresh coat of paint can transform your home's appearance and protect it from wear and tear. Professional painters can help you choose the right colors and finishes, ensuring a high-quality, long-lasting result.

Flooring: Upgrading your flooring can improve your home's aesthetic and increase its value. There are many options available, from hardwood and laminate to tile and carpet. A professional flooring service can help you select the best option for your needs and budget, as well as ensure a proper installation.

Kitchen and Bathroom Remodeling: Kitchen and bathroom remodeling projects can significantly enhance your home's value and functionality. From updating countertops and cabinets to installing new fixtures and appliances, these projects can transform your living space. Working with experienced contractors ensures your remodel is completed to your satisfaction and within your budget.

Roofing: Maintenance, roofing repairs and replacement services are typically an on demand home service. These services are needed by many homeowners as the average age of home inventory continues to rise.

Turf and Property Management: Lawn care services, landscape architecture, arborists, and gardeners are in demand and necessary for homeowners who need to care for property.
Keep in mind that a remodeling business can be one of the most profitable home service business ideas, so be sure to watch pricing. While these businesses provide a valuable service, the scarcity of quality services can sometimes lead to high prices.
In Summary
Hopefully this list of home service examples was helpful in determining what's best for your home. There are many home services that you might need to maintain and improve your home.
Cleaning, maintenance, and home improvement services are essential for keeping your home in excellent condition, ensuring its longevity, and increasing its value. By investing in these home service ideas, you can enjoy a comfortable, functional, and attractive living space for years to come.
Frequently Asked Questions (FAQs)
The frequency of professional cleaning services depends on your lifestyle and preferences. Some homeowners prefer weekly or bi-weekly cleanings, while others opt for monthly or quarterly services. Consider your household size, activity level, and personal preferences when determining the right schedule for your home.
Research local companies, read online reviews, and ask for recommendations from friends, family, and neighbors. Always request quotes from multiple providers and check their credentials, such as licenses and insurance, before hiring.
Create a yearly budget that includes routine maintenance costs, such as HVAC tune-ups and gutter cleaning, as well as a reserve fund for unexpected repairs. Research average costs for various services in your area to establish a realistic budget.
Not all home improvement projects provide a significant return on investment. Focus on projects that enhance your home's functionality, curb appeal, and value, such as kitchen and bathroom remodels, exterior painting, and energy-efficient upgrades.
While some home services can be done by homeowners with the necessary skills and tools, others should be left to professionals. Evaluate your abilities and the complexity of the project before attempting any DIY work. Keep in mind that hiring a professional can save you time, effort, and potential costly mistakes.
While some items on a home services list can be done by homeowners with the necessary skills and tools, others should be left to professionals. Evaluate your abilities and the complexity of the project before attempting any DIY work. Keep in mind that hiring a professional can save you time, effort, and potential costly mistakes.