MEET THE TEAM
James Gruening
Business Development Representative
Role at Valve+Meter
My primary focus as a BDR is conducting outreach to provide qualified leads for sales teams. I meet with clients regularly to assess their needs, which enables me to act as the catalyst that provides information to researched prospects that can be nurtured into sales for my clients. To me Business development is about building relationships that lead to growth.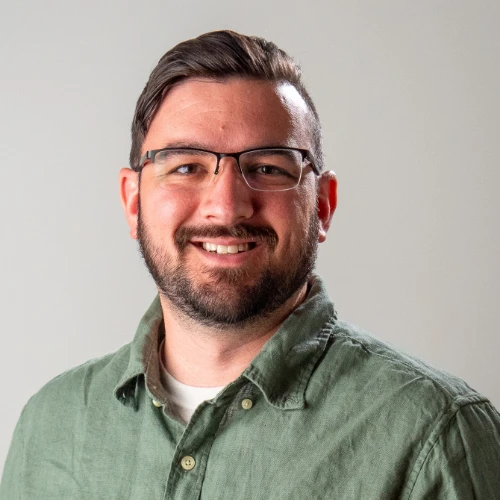 Background and Experience
Following my military service, I obtained a bachelor's degree and dedicated several years to refining my professional abilities, mainly within sales and purchasing positions. Through these experiences, I've acquired invaluable qualities that have equipped me to ideally match my Valve+Meter role.
What makes you unique to excel in your position?
I have a very diverse background that spans across combat, gunsmithing, purchasing, sales, and negotiating. I've been able to pick up and develop skills and use them in a unique way. Having performed in such a wide range of positions has  allowed me to glean attributable qualities to utilize in my role at Valve+Meter.
Interests and hobbies outside of work
I serve as a co-founder and board member for an equine therapy program for veterans in Ohio. Working with horses has brought me a lot of healing from post traumatic stress and I'm passionate about helping other veterans. I also love to write and to work on projects around the house. I also love to write and work on projects around the house, especially getting the nursery ready.
Who is someone you admire and why?
A person that I admire is Theodore Roosevelt. From childhood he was very sickly and suffered severe asthma that brought doctors to the conclusion that he wouldn't live a long life. But he never let limitations stop him from achieving his dreams. He climbed mountains, explored, recruited and led the famous Rough Riders, and was elected president. He had an internal drive that pushed him to overcome his struggles. He even held an affinity for nature, pioneering the establishment and preservation of our National Parks.