MEET THE TEAM
Kelli Malcolm
VP of Strategy
Role at Valve+Meter
I work on behalf of our clients to ensure that we are achieving real, measurable marketing results that move the growth needle in their business.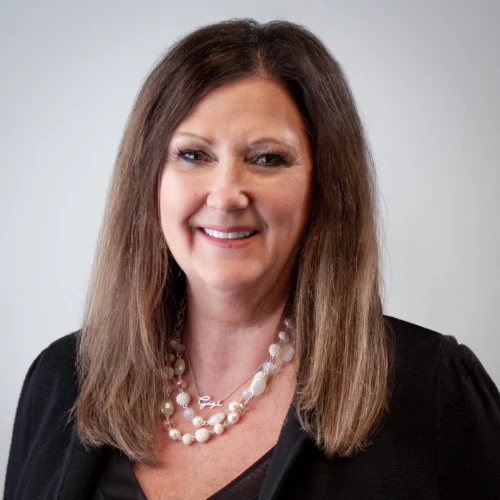 Background and Experience
I have been generating revenue and growth for over 35 years with a passion – achieving well over $300MM in revenue during that time. I have 15 years experience in the marketing agency arena – leading and consulting with clients who are passionate about their business and marketing growth from small to medium size businesses up to businesses over $2B in revenue.
The first half of my career was spent in Fortune500 "blue chip" companies such as AT&T, NCR, and Federal Express working with some of the best and brightest sales, marketing, training and quality minds in the business world today. I learned from the best and worked in various organizations in international sales, marketing, sales training and product/channel marketing functions. This education and experience positioned me well with a solid foundation of business experience, education and real-world knowledge to positively take on a life goal of owning my own business.
The next half of my career was spent in entrepreneurial ventures, mine and others, building businesses to achieve great success – including a Top 40 Indiana Companies to Watch, national woman-owned business awards, Techpoint MIRA awards, numerous creative and design-related international, national, regional and local awards and managing four INC5000 Fastest Growing businesses.
When I had the chance to work with Marcia Barnes, one of the top female leaders in the state of IN and beyond, I jumped at the opportunity. Marcia's passion for helping businesses grow exponentially and her dedication to also helping them understand the difference between plain marketing and Marketing that Works spoke to me at a very personal level. I feel a real calling to help good, smart people achieve success in business. Valve + Meter was a perfect fit for me because I not only connected with their approach but also their mission.  And when mission and passion combine – you can become unstoppable.
What makes you unique to excel in your position?
I strongly believe in the power of relationships in business.  Clients choose us because they trust we are 1) capable of helping them reach their goals and 2) trusting us to have their best interests at heart.
I believe this trust is important and I want to always be worthy of their trust and respect.  Relationships take time, trust, commitment and honesty. They take hard work.
I want our clients to know that not only am I committed to helping them achieve their goals and dreams, but also feel a sense of accountability and ownership to help them get there.
I feel I have a special calling to help good, smart people excel in business through my 30+ year experience as a revenue generator, growth specialist and business owner. That is why I feel I am uniquely positioned as VP of Client Success to manage our client relationships team. I'm excited to be a part of the next phase of the V+M growth story.
Interests and hobbies outside of work
I was on the executive board for the American Advertising Federation, chaired the Cincinnati Addy Awards, served on the  executive board of directors for a not-for-profit medical foundation dedicated to increase research and awareness for adult stem cell therapies called Cell Therapy Foundation as well and also volunteered in marketing for the People's Burn Foundation. I participate in women's bible studies at my church, Catalyst Church in Pendleton, IN and teach pre-school Sunday School. I love spending time talking decorating and shopping with my daughter, Rachel, and playing basketball with my son, JonKelly. I enjoy boating and basketball, riding motorcycles, vintage fairs, craft projects and anything design/decor related! I love spending time with my friends and my family, especially my dad, Kelly, who is my personal super hero.
Who is someone you admire and why?
I admire Pat Summitt, former coach of the University of Tennessee women's basketball program and legend in her field. Pat was a fearless woman with a tremendous work ethic and a desire to be the best in every endeavor. Her commitment to excellence, personal example of leadership, dedication, humility and service make her an admirable role model in life and business.
Pat celebrated 1,098 wins – more than any other coach in NCAA history at that time. She was a two-time Olympian – as an athlete first and then a coach; and won eight NCAA national titles. In addition Pat won the Presidential Medal of Freedom, the Arthur Ashe Courage award and was recognized as one of the 50 Greatest Coaches of all time.
Pat is famous for her work ethic – known for saying "Here's how I'm going to beat you.  I'm going to outwork you – that's it. Plain and simple".  Pat also understood the importance of accountability and responsibility. Another of her famous quotes reads, " Responsibility equals accountability equals ownership. And a sense of ownership is the most powerful weapon a team or organization can have".
Pat's commitment to empowering women, whether her co-workers, players or others was legendary, as is Pat's generosity. Her legacy lives on in the Pat Summitt Foundation, dedicated to finding a cure for Alzheimers. She is the type of leader, woman and mother I strive to be.